(No) Blues in the Big Easy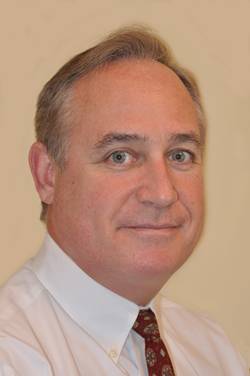 New Orleans, LA: If it's mid-January, then it must be time for the Passenger Vessel Association's (PVA) Annual Convention (Maritrends). It is also one of my favorite events, and I never miss it. Collaboration, sharing best practices and a welcoming atmosphere, even for those who are attending for the first time, are all hallmarks of this trade event. Big enough to be relevant and, at the same time, small enough to provide an intimate experience where you can truly get to see and know everyone, this event is heavy on technical and educational presentations. If a maritime journalist can't develop six or eight solid story lines after four days here, then he or she simply isn't paying attention.
This year, and notwithstanding what appears to be otherwise robust attendance numbers, conspicuous in their absence are the men and women of the United States Coast Guard. The 'Blue Suits,' as some here affectionately call them, typically attend in force, with purpose and add much value to the week's events. We all know why this has happened, but that doesn't make it any easier to swallow.
It's no secret that PVA and the Coast Guard have long enjoyed a positive, collaborative and productive relationship. As one of the most heavily regulated sectors on the domestic waterfront – after all, millions of lives are at stake annually – passenger vessel stakeholders and their business plans are on display every day for their myriad commuting and recreational customers. And then, there's the Coast Guard; making sure it all runs smoothly. It's no wonder that these two groups have, over time, found the need to better coordinate, for the greater good. The PVA convention is one such place that the seeds for this necessary work get sown, for the year to come.
The ongoing government shutdown has impacted the Department of Homeland Security particularly hard, and the Coast Guard, the front line warriors in our homeland defense in so many critical mission sets, is still hard at work on this, the 29th day of the partial government shutdown. As an organization that has long toiled under the yoke of "doing more, with less," the Coast Guard today finds itself doing more for nothing. This month, (and in this instance) in the unfortunate position of not being under the umbrella of the Department of Defense, tens of thousands of Coast Guard personnel are not being paid as the ongoing spat continues. And, that's unacceptable.
It's hard to put politics aside at a moment such as this one, but at the same time, it doesn't matter which side of this completely irresponsible stalemate that you support. We can all recognize that when it comes to national security, the smooth flow of commerce and the safe oversight of all things maritime, that this is a dangerous game that gets worse with every passing minute. We can only hope that the collective group of people we sent to Washington to represent our interests will also figure out that simple truth, and quickly.
Back in New Orleans, of course, the show must go on and PVA has once again put together a great program for attendees, in its usual first class venue. That doesn't mean that the Coast Guard isn't missed down here – they are. I've heard that sentiment expressed a dozen times in the last 48 hours. For my part, the outreach, regulatory clarity and transparency that comes with the Coast Guard's participation – and indeed the information that is routinely conveyed by members of the three or four other federal branches and departments that also couldn't attend – is typically an important part of this event.
Bourbon Street, in the heart of the French Quarter of the Crescent City, is busy this week. Sunday's NFC championship game, a couple of cruise ships and, I suppose, the warm weather has the Big Easy crowded and hopping. And, they tell me that the blues being played at local bars and saloons (people talk; you hear things - I myself never left the venue) are especially good this week.
As just one of many unintended consequences of this sophomoric and (for the most part) pointless partial government shutdown exercise, the pain being inflicted on Coast Guard members and their families is particularly unforgivable. For those on either side of the spat who claim to want national security and border security, I have news for them: the Coast Guard is your first line of defense, and they remain hard at work, no matter what madness is playing out inside the beltway. It's way past time to make sure that we return the favor.
Meanwhile, back at the PVA Maritrends Convention, 'The Blues' are nowhere to be found. But, don't worry, they're hard at work – always in harm's way; in Washington, the Middle East, on the inland rivers, in the oil patch, and in a few hundred ports in between – doing exactly what they always do. I, for one, am grateful. – MLPro.
* * *
Joseph Keefe is a 1980 (Deck) graduate of the Massachusetts Maritime Academy and lead commentator of MaritimeProfessional.com. Additionally, he is Editor of both Maritime Logistics Professional and MarineNews magazines. He can be reached at jkeefe@maritimeprofessional.com or at Keefe@marinelink.com. MaritimeProfessional.com is the largest business networking site devoted to the marine industry. Each day thousands of industry professionals around the world log on to network, connect, and communicate.