New Report Looks To New Technology For Cleaner Energy
As world leaders gather in Copenhagen to discuss climate change, it appears some ideas of creating cleaner traditional fuel – not necessarily new, renewable sources are gaining traction.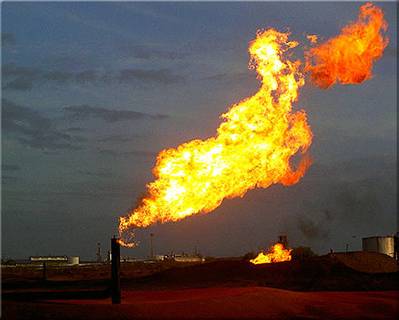 On the heels of the climate summit in Copenhagen, a new report by the co-founder of Cambridge Energy Research Associates outlines a more sensible approach to solving the world's energy woes than just 'green' ideas.
"Clean Over Green: Striking a New Energy Balance as We Build a Bridge to a Low-Carbon Future" was released this week by Professor Joe Stanislaw this week at Deloitte's yearly oil and gas conference in the Woodlands, Texas.
A shift from "green to clean" would help create a new energy development model that allows for simultaneous economic growth – both fairly and globally – while still working toward more environmentally-friendly energy in the future, Stanislaw writes.
The report says that fossil fuels could enter a new age with new technologies. Stanislaw writes: "Fossil fuels, previously cast as the black sheep in the new era, are easing their way back into the conversation as the essential bridge to a cleaner age."
This began in the summer of 2008 when oil prices began to plummet. The volatile market, combined with the dropping demand amidst the economic downturn, "subverted the investment logic" that drove the rush to alternative energy forms.
This could mean new technologies in the near future could spur clean energy policy wonks to look at oil, natural gas and coal in a new light.
Stanislaw writes: "The principle goal of policymakers should be to establish a level playing field that makes it easier to identify the cleanest fuels producible at the lowest cost, while also reducing energy use through efficiency and other technologies."
His recommendations are:
·

        
To have the oil and gas industry to commit to developing carbon-neutral technology with a goal of 'clean oil, natural gas and coal' enter the climate conversation.
·

        
Bridge the old and new energy advocates so neither mocks one another and work together.
·

        
End marginalization of natural gas reserves and treat the natural resource equally with other fuels in Congress' climate change debate.
Finding more middle-of-the-road common sense reports gives both industries hope at future successes.