National Freight Advisory Committee Unveiled
It's just what you'd think it would be.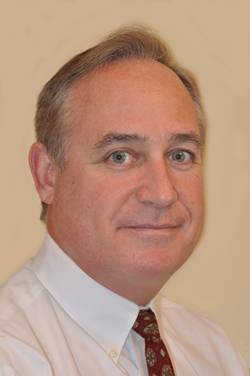 Outgoing Transportation Secretary Ray LaHood last month announced the members of the National Freight Advisory Committee (NFAC). The newly announced Advisory Committee will be comprised of 47 voting members from outside the Department of Transportation. Billed as a 'diverse group of professionals that will provide advice and recommendations aimed at improving the national freight transportation system,' it represents an impressive array of talent. No doubt all earned their way onto the team. The members serve two-year terms and meet at least three times annually. 
A careful look at the makeup of the roster, however, shows a team that is light on maritime expertise, and heavy on everything else. Secretary LaHood will therefore depart Washington in much the same way as he ruled over the U.S. Department of Transportation – leaving the nation's waterfront as not much more than an afterthought in the multi-modal equation.
In a prepared statement, LaHood declared, "The strength of our economy and the strength of our national freight system go hand in hand. The members of this committee understand firsthand the critical importance of freight movement and their valuable insight will help ensure that our system is more secure and better connected."
Notable appointments from the maritime sector include Paul C. LaMarre III, Director at the Port of Monroe in Monroe, MI, who will represent the Great Lakes/St. Lawrence Seaway system. Brad Hildebrand of Cargill and Craig Philip from Ingram Barge Company will likely find themselves carrying the water for inland freight and transportation stakeholders. These three and another five are the only maritime-related individuals on the board, and within that subset, the representation of the all-important inland equation is even thinner. To be sure, the maritime sector could do a lot worse – they are fine, knowledgeable advocates and we are indeed lucky to have all of them on board – but I fear that in the face of a much louder voice from the rail, trucking and air sectors, we will be looking at another 4 years of pouring concrete and financing high speed rail projects that no one seems to want, to the ultimate detriment of the waterfront.


The first NFAC meeting is Tuesday, June 25 at the Department of Transportation and is open to the public. Information regarding the meeting will be available on the Federal Register. The general purpose of the NFAC calls for collaboration between stakeholders to ultimately support the implementation of larger freight policy initiatives. I think that's a good idea. And, I suppose we should be happy that even as much as 17 percent of this impressive collection of transportation subject matter experts emanates from the waterfront. But, I am not.


This island nation's multi-modal transportation system necessarily depends on the maritime sector – foreign and domestic – to get the job done. And until policy in Washington begins to reflect that metric, the nation's collective waterfront will be left idling at the dock, along with our economy. That said; I look forward to what this new group can accomplish and will be watching closely as they pass on their collective advice to Washington. – MarPro.
The National Freight Advisory Committee members:

Stephen Alterman, Cargo Airline Association
Gregory A. Ballard, City of Indianapolis
Kevin L. Brubaker, Environmental Law & Policy Center
Jeffrey Burns, Parents Against Tired Truckers and Citizens for Reliable and Safe Highways
Terry Button, Owner-Operator Independent Drivers Association
Anne Canby, OneRail
Joan Claybrook, Public Citizen
Kristin Decas, Port of Hueneme
Mortimer L. Downey III, CAGTC
John H. Eaves, Fulton County
John E. Fenton, Patriot Rail Corp
Karen Flynn, Arkema Inc.
Carlos A. Gimenez, Miami-Dade County
Genevieve Giuliano, University of Southern California Sol Price School of Public Policy
John Thomas Gray II, Association of American Railroads
Rhonda Hamm-Niebruegge, Lambert International Airport
Brad Hildebrand, Cargill, Inc.
Stacey D. Hodge, New York City Department of Transportation
James P. Hoffa, International Brotherhood of Teamsters
José Holguín-Veras, Rensselaer Polytechnic Institute
Jack Holmes, UPS Freight
Richard Inclima, Brotherhood of Maintenance of Way Employees Division of the Teamster Rail Conference
Frances Lee Inman, Majestic Realty Co.
Randell Iwasaki, Contra Costa Transportation Authority
Michael Jewell, Marine Engineers' Beneficial Association, AFL-CIO
Paul R. Kelly, A & S Service Group
Paul C. LaMarre III, Port of Monroe
Michelle Livingstone, The Home Depot
Bonnie Lowenthal, State of California
Andrew S. Lynn, Port Authority of New York and New Jersey
C. Randal Mullett, Con-way Inc.
Rosa Navejar, The Rios Group
Michael Nutter, City of Philadelphia
Gary A. Palmer, True Value Company
Craig Philip, Ingram Barge Company
John Previsich, SMART – Transportation Division
William Roberson, Nucor Steel – Berkeley
Christopher T. Rodgers, Douglas County, National Association of Counties
Mark Andrew Savage, Commercial Vehicle Safety Alliance/Colorado State Patrol
Karen Schmidt, Freight Mobility Strategic Investment Board
Ann Schneider, Illinois DOT
Ricky D. Smith, Department of Port Control, Cleveland Airport
Mike Tooley, Montana DOT
Peter G. Vigue, Cianbro Companies
Michael C. Walton, University of Texas Austin
A.C. Warton, City of Memphis
Leonard Waterworth, Port of Houston Authority

* * *
Joseph Keefe is the lead commentator of MaritimeProfessional.com. Additionally, he is Editor of both Maritime Professional and MarineNews print magazines. He can be reached at jkeefe@maritimeprofessional.com or at Keefe@marinelink.com. MaritimeProfessional.com is the largest business networking site devoted to the marine industry. Each day thousands of industry professionals around the world log on to network, connect, and communicate.