MORE CONFUSING SIGNALS
WHAT'S BAD IN THE WEST...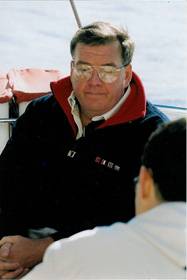 MORE CONFUSING SIGNALS
"Confusion--it's such a terrible shame.
Confusion--you don't know what you're sayin'."  ELO
Having, in finest superyacht industry tradition, run over my budgeted word count last week – Value Added Tax on superyachts is such a fascinating topic - today I will attempt to be "frugal," another word absent conspicuously from the superyacht lexicon.
Two news items appeared recently, seemingly offering contradicting opinions on the health of the global superyacht industry.
 One of my email newsletter links, sadly I've forgotten which one – but then I'm 57, directed me to a NEW YORK TIMES piece that supposedly would tell me of the decline in the (I assumed "global") superyacht market. I found myself directed to a piece entitled "
Rise of the Super-Rich Hits a Sobering Wall." Imagine my relief when, after wading through seven paragraphs of non-geographically specific gloom, it became plain that the piece was actually focused on the US and US "super-rich." 
As an American who has lived abroad now for over twenty years  - and who is also still very proud to be American, by the way - it is disappointing how parochial some of the "main-stream" US press can be. 
While it certain
had once certainly been true
that most superyacht owners indeed were US passports holders (which was difficult to confirm without wading through the various ownership structures, trusts, offshore or Delaware companies and Cayman Island flags), tellingly when I spoke very recently with the Chief Executive of one prominent US yacht builder, he said 
it was the wealthy Russians
that he was actually missing. 
Remember, once upon a time, most superyachts were built in the US but that honour
has unquestionably moved East
to Italy, for now. 
And while the US and the Russians may (or may not) be a bit scarce on that hallowed superyacht ground in Monaco later this month, again there are bullish signs, if you look in the right places.
 I was reminded of my visit
East
– that word again - this past February to the Mumbai Boat Show www.mumbaiboatshow.com and the launch of the Indian recreational marine industry association www.indiaboatingforum.com .  Then, in the middle of what seemed a global meltdown,  Indian business commentators were complaining about the disastrous economic projections for their country where in the depths of the crisis,
economic growth in India was unlikely to get much  above its then current 7%
- New York should be so unfortunate.
And indeed as I am writing this, into my inbox pops a reminder of the Middle East Money & Ships Conference
www.moneyandships.com
- which probably doesn't appear on too many superyacht must-attend lists offering,
"A session focusing on some of the opportunities in the maritime sector across the
(Middle East
) region, including, in addition to mainstream shipping, the ferry sector, the offshore market and super yachts and marina development."
"Let the market decide...," indeed.  
American, Russian or Indian, the man's obviously an un-confused global, free-market capitalist.