Mixing Oil & Water
Never boring, always interconnected.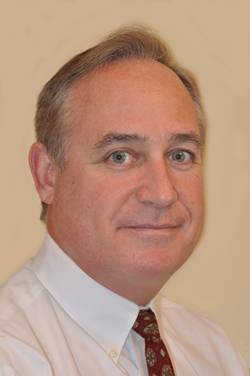 The resurgence in the U.S. maritime industry and its current robust condition is, in the opinion of many analysts, largely a function of the so-called domestic 'energy boom.' That boom, which has catapulted the U.S. into a position of being one of the world's largest producers, reduced our imports from other places and seen the nation become a net exporter of refined products, has done wonders for the U.S. economy, as well. Along, the way, oil & gas service providers and tanker operators have begun a healthy recapitalization program for their domestic, Jones Act marine assets. It's all good – right?
Augmented by aggressive moves in other sectors, including the domestic ConRo and containership trades, and a similar trend in the inland barge markets, the collective backlogs of U.S. yards haven't been this good in four decades. Marine operators and shipyards aren't even close to filling their human resources requirements with adequate numbers of personnel, never mind those with the appropriate skillsets. Those are good problems to have, some would say. As we approach the New Year, however, the specter of $40 crude oil in our future has many worried about what will come next. And, I certainly don't have a crystal ball. If I did, I'd be penning this column from my private island in the Caribbean.
The price of oil is but one of many variables in play at the moment. Mixing in all the others, the coming year could end up creating a volatile cocktail for refiners, marine operators, oil & gas players and the support system that keeps all of these now interrelated pieces up and running. That's because Oil & Gas, the economy and the U.S. maritime sector are now irrevocably dependent on one another. And, there is plenty happening in all sectors to create concern.
The Jones Act
Take, for example, Senator John McCain's call earlier this month to repeal the Jones Act. At face value, it merely signals another round of rhetoric and discussion that rarely changes anyone's mind and often does nothing more than stir the pot. And, while oil refiners, some manufacturers, grain and bulk commodity interests, and some state governments oppose the 90-year old statute, it isn't likely to go away anytime soon. That's because, like it or not, the interests of national security for an island nation that transports 98 percent of what it consumes via water are also in play. In any event, the current administration has taken upon itself to issue more Jones Act waivers in the past 6+ years than were granted in the last half century combined.
The arguments for and against the Act are well known, but I think one of the most logical statements I've heard in support of the Jones Act in recent years came when U.S. flag tug and barge operator Morton S. Bouchard III told MarineNews magazine in September, "When a company makes an investment in an asset, it does so in compliance with the existing regulations so that the asset will last for its useful lifespan, if not longer. Lately, the worldwide regulatory agencies have been trying to implement changes without regard for the companies that made these investments in accordance with the regulations in place. I am all for modernization, and of course I too want a clean environment, but there has to be some consideration for these older assets that were built in compliance with the standard at the time, and now must be upgraded or scrapped without even a tax credit. The continuous failed attempts by companies to circumvent the Jones Act are also amazing to me. This legislation will not change. From our inception, Bouchard has invested well over five billion dollars in vessels built in the United States, crewed by United States seamen and owned by the Bouchard family. During the past few years, Bouchard has again invested well over one billion dollars in new equipment. This investment could have certainly been cheaper if built in foreign shipyards. However, consider all the jobs that were created and the taxes that Bouchard and the shipyard paid, again, in compliance with existing regulations, which gets back to my first issue in managing Bouchard - it all comes full circle. And as for the oil industry's complaint that rates are too high, I didn't hear them complaining years ago when owners were losing money. The Jones Act was fine then."  
For his part, Senator McCain maintains that consumers could save about $1 billion annually if the Jones Act was lifted. And, he says, despite tough opposition to that effort, it is a fight that will be won one day. Let's hope not. For me, Bouchard's arguments parallel my own thinking on another topic; the current efforts to normalize relations with our neighbors in Cuba. It's all well and good to do that, I suppose, but no one has yet touched upon the billions of dollars lost by U.S. corporations when regime change came more than 50 years ago. Who will make them whole when the time comes? The Jones Act, if repealed, is no different.
The Oil Export Ban
Six months ago, I would have told you that lifting the U.S. crude oil export ban was a no-brainer. I suppose that I haven't really changed my mind on that score, but today, lurking in the back of my mind is the question of what would happen to global oil prices if the ban was lifted at this very moment. U.S. Congressman Joe Barton recently introduced a bill to do just that. The bill probably has no chance of passing because of concerns over oil prices and other considerations. But, the ban, instituted in the 1970's as a national security measure, is a dinosaur. We don't need it any more. Is this the right time to start pumping even more oil into the global supply scene? Again, your guess is as good as mine.
North Dakota's Crude Oil Safety Rule
Reuters analyst John Kemp recently sounded off on a new North Dakota edict that all oil produced from the Bakken petroleum system must pass through surface separation facilities to ensure it is safe prior to transport. Say what? According to Kemp, the regulations "respond to concerns about the flammability of Bakken oil following a series of train fires across the United States and Canada involving crude originating from the Williston Basin." Hence, starting in April of next year, all oil produced from the Bakken and associated formations must be passed through a gas-liquid separator or heater-treater. Frankly, I've spent at least half my working career in the oil tanker and/or cargo survey trades and this is the first time I've ever hear of anything remotely like what is being proposed in North Dakota.
Taking adequate precautions is a good idea. I can remember distinctly when I was actively involved with expediting and measuring crude cargoes in the 1990's, the well-founded fears about the dangers of hydrogen sulfide and other deadly vapors. We took care, wore protective equipment and alarm monitors to ensure proper safety. But, the safe carriage of these cargoes from point A to point B was never in question – the advent of double hull vessels, vapor recovery, inert gas and a myriad of other hardware fixes had the situation well in hand.
From where I sit, North Dakota's caution rests more in the fact that rail tankcars lag their waterborne cousins in many ways when it comes to safety. You never hear about this sort of thing on the water because there, it is a non-issue. Rail casualties with oil cargoes are well documented. On the other side of the ledger, the excellent record of inland and coastwise tanker traffic is also plain enough to see. Kemp, in his column goes on to say, "It is still not absolutely certain whether the state's crude oil really is more volatile than from other parts of the United States." But, that's not really the point. Some of the import cargoes discharged into U.S. facilities over the years, I promise you, are just as dangerous and some, probably more so. I know – I've stood on deck at 3 AM in the morning to conduct the surveys.
Finally, and I hate to beat a dead horse, but Kemp himself finishes up by lamenting, "If only the federal government had been able to act as swiftly." Indeed. What if the rail industry had to comply with the same standards as the marine industry when it comes to petroleum transport? The bean counters might have to re-jigger the abacus and then determine that on an apples-to-apples comparison, waterborne petroleum transport is not only less expensive, it is safer, cleaner and the best way to go. Get the oil off the rail and onto the water as soon as it is practicable during the journey to the refiners. That's the ticket.
Crude Oil Prices – the bottom line
Of all the variables in play as the New Year fast approaches, nothing worries people more than the price of oil. It's a double edge sword. While businesses and consumers alike celebrate the markedly reduced cost of fuel – and for once, those numbers seem to be closely and quickly following the plummeting of crude oil prices – there can be no forgetting what helped to bring back the national economy in the first place. Without a doubt, oil & gas service providers are carefully watching as exploration firms, one after another, reduce their 2015 CapEx estimates.
Whatever the duration of the current energy price plunge, I'm hoping that the ripple effect will be minimal. That said, this is a little like the maritime industry itself: the general public has little idea of its positive impact on our economy and when you do hear about it, typically it involves the supposedly exorbitant toll of the Jones Act on consumers. Likewise, the 'high-fives' being exchanged over low gasoline prices could be a short-lived phenomena, especially if we see another oil bust like the one that in 1985 turned entire neighborhoods in Houston into virtual ghost towns. At that point, it doesn't matter what the price of gasoline will be – very few will be able to afford it in any event.
I lived in Houston from 1982 until 1996. During that time, I worked on blue water oil tankers and later, as a cargo surveyor, ship vetter and marine consultant. And, it's at times like this that I harken back to the dark days of 1986 when the most popular bumper sticker to be seen on motor vehicles traveling on nearly empty highways in the Bayou City proclaimed simply, "Lord, please give me another oil boom – I promise not to mess it up this time." Well, the boom is indeed here. What we do next will make all the difference.

* * *
Joseph Keefe is the lead commentator of MaritimeProfessional.com. Additionally, he is Editor of both Maritime Professional and MarineNews print magazines. He can be reached at jkeefe@maritimeprofessional.com or at Keefe@marinelink.com. MaritimeProfessional.com is the largest business networking site devoted to the marine industry. Each day thousands of industry professionals around the world log on to network, connect, and communicate.