Mixing business and pleasure at the Cannes Boat Show
A guide to the highlights of the 32nd Cannes International Boat and Yacht Show this September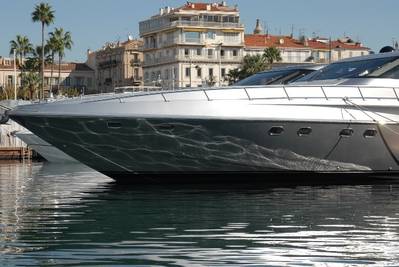 The glamour of the south of France is set to reach new heights in September as the Cannes International Boat and Yacht Show comes to town. 

Europe's leading in-water exhibition brings a unique flavour to the expanding luxury pleasure boat sector, which accounts for one fifth of global super yacht sales. Entertaining yacht owners and buyers from around the world, the exhibitors will include 511 boats in-water with over 180 new models and 140 boats over 20 metres long in the 95,000sqm exhibition space. 

Highlights of this year's show include the launch of a new flagship model from leading Italian boat builder Sessa Marine and France's Grand Banks unveiling of a new heritage model with a state-of-the-art propulsion system. The US-based Azur Performances will also take the opportunity to show its new and extravagant Cruiser 360, which boasts a totally separate second private cabin, making it ideal for super-luxe group adventures. 

Now in its 32nd year, the Cannes International Boat and Yacht show continues to display some of the world's finest vessels, with two distinct areas reserved for new and pre-owned boats at Cannes Vieux Port and Port Pierre Canto. The French Riviera is the perfect location for this luxury event, with exclusive restaurants and bars along Le Croisette ideal for both serious business and watching the world go by.