Mixed Signals: Coast-to-Coast Pilots
Three very different marine pilot situations. All of these maritime professionals trying to do the very same job.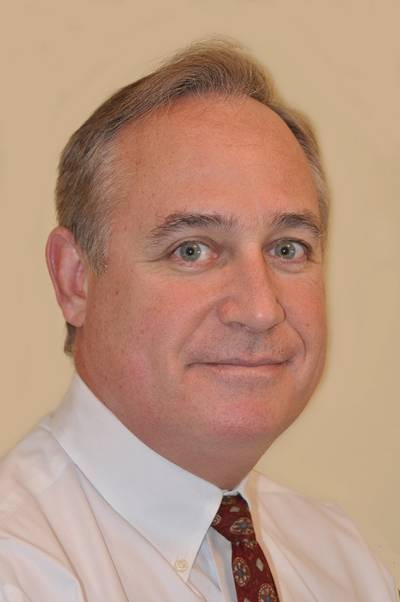 Opinions, Opportunities & Operational Realities
If there is one thing on the domestic waterfront (I mean, leaving aside the failures of Marad) that can really get folks going, then that would be any discussion of domestic state licensed pilots and the local laws that sustain those protocols here in America. And, there's really no way around it: state licensed pilots are like Slim Jims. You either like 'em or you don't. That said; there is also no denying that these maritime professionals are some of the most important people in the business today and what they do is absolutely essential to the smooth, safe, and environmentally-correct progress of marine traffic from sea-to-shining-sea.
Way Out Left
Last week, I got an earful from the representative of the San Francisco Bar Pilots who was upset about, and I quote, "…the rough treatment the pilots have received on your website in recent days regarding a proposed rate increase."  He continued, "We would appreciate equal time to respond on your site and I enclose an opinion piece from Captain Bruce Horton, port agent and president of the pilots. We would be very grateful if you could find the space on your site to publish the piece." I was happy enough to do that for him.
Charlie Goodyear, a Principal at Goodyear-Peterson, LLC and speaking on behalf of the Bar Pilots, was referring to two blog posts on the MarPro site authored by regular contributor Martin Rushmere. Rushmere, I gently reminded Mr. Goodyear, is entitled to his opinions, most recently expressed in terms of this matter on 27 April and then again on 12 May. In a nutshell, California-based Rushmere does not believe that the pilots deserve a raise and his MarPro posts go on to say why. I think I can safely venture that he has more than a few people who agree with him and, by the same token, some who do not. That said, Mr. Rushmere typically puts up competent and well-researched opinions. Nevertheless, Mr. Goodyear and I spoke on Monday about the matter.
Mr. Goodyear defended his clients along the usual lines and made some good points. The 9,000 vessel movements supervised annually by the Bar Pilots in some of the toughest operating conditions anywhere are nothing to be sneezed at. Without a doubt, professionals undertaking these kinds of assignments should be well compensated for their efforts. Deciding how much is enough is another can of worms altogether. According to local estimates, the pay raise recently recommended by the California Board of Pilot Commissioners would increase a local pilot's annual compensation to as much as $432,000. That's a lot of money. But, having reported in print and online on domestic pilot matters for almost 15 years, I also know that the raw numbers do not always tell the full story. Therefore, I asked Mr. Goodyear to research and report back to me on the considerable expenses that go along with running a pilot organization which utilizes multiple pilot boats, probably employs a myriad of ancillary operations personnel and has to pay fuel costs which – as you well know – are spiraling out of control again.
On Tuesday, Mr. Goodyear reported back and said in an E-mail message, "As it turns out, the $432 k figure as calculated by the Commission by 2015 represents net income for the pilots, although each of them pays out of pocket for healthcare. We still maintain that the amount shippers pay per vessel move through some of the most challenging pilotage grounds in the world at a 24/7 work tempo is a very good value indeed. And I would refer you again to the Commission findings which state that this proposed rate increase is not expected to diminish business at Northern California ports." Mr. Goodyear's E-mail makes it clear that – above and beyond the cost of running the single-source, captive audience business – a state licensed pilot operating in San Francisco Bay can expect to bring down a cool $430,000. They have to fund healthcare costs with some of that money (no, I don't want to talk about healthcare), but that's a pretty good living by anyone's benchmark.
As Mr. Goodyear also pointed out to me on the telephone, his clients make more than some and less than others, using a port-to-port comparison of pilotage rates and that a local pilot can only expect to net those numbers if the traffic volume continues at current levels. For my part, and over the years, I have reported on pilot issues in many ports; Lake Charles, LA, Boston, MA and Long Island sound just to name a few. As Mr. Goodyear suggests, some make more and some make less. Deciding what is fair and what the market will bear is probably a job for someone smarter than me.
As for the Golden State, maybe $432,000 is an appropriate number, especially in a place where state officials seem to think that a ballast water treatment standard that is 1000X the IMO standard (which will probably – we can only hope and pray – be mirrored by the U.S. Coast Guard's final rule scheduled to be released this summer) is a reasonable idea. This is also a place where the release of a single goldfish into state waters would probably trigger a state of emergency. For better or for worse, California values its environment and goes to some (arguably) extreme methods to protect it. Apparently, $432,000 is what the traffic will bear.


Mr. Goodyear's final point, made to me via telephone on Monday, was that that shipping lines were doing just fine and that port volumes were increasing to normal as the economy recovered. In fact, the pilot's op-ed piece posted in this column, asserts, "...criticism is particularly ill-timed as it comes after PMSA's foreign shipping members recorded billions in profits in 2010."
On the other hand, Goodyear may also be dismayed at another recent MarPro column – this one posted by Greg Knowler on Tuesday night – which says, among other things, "Cargo volumes have been strong on the major trades so far this year, but the business has brought mixed fortunes to the industry."  In other words, freight rates are nowhere close to where they need to be to support the level of ongoing business, especially in the face of the rising fuel costs that the San Francisco Bar pilots would also like to see some help in defraying.
And so, while industry trade associations were lobbying for a reduction in pilot rates in the face of these issues, perhaps the real answer might have been to hold rates static until everyone is in position to recover the rising cost of doing business. Or, maybe I'm just all wet.
New Competition on the Gulf Coast – can it fly?
About 1650 miles to the southeast in the Gulf of Mexico, a new battle could be shaping up in the pilot wars. New federal pilotage services to Galveston, Texas City and Lake Charles are apparently here. According to Captain Graylin Gant, Federal pilotage service is now available via his recently formed NW Gulf Federal Pilots in the Ports Galveston and Texas City, Texas, as well as in Lake Charles, Louisiana. The NW Gulf Federal Pilots – who, as of today had not yet brought in a single vessel under the new LLC umbrella – hope to service U.S. flagged vessels in coastwise trade under enrollment and will operate independently of state pilots. This isn't the first time that this has been tried in these waters, but it might just be the first time that someone with the expertise and financial wherewithal to make it through the lean times has given it a shot. As a minimum then, the near-term response to his new enterprise could be exciting.
Gant, who says that he established the NW Gulf Federal Pilots to meet the needs for federal pilotage required by law, is a Beaumont, TX native with 28 years of experience as a licensed Master. More information on his fledgling business, services and rates can be found on his WEB site at www.nwgulffedpilot.com. We spent almost an hour with Gant and his attorney today in an effort to learn more about the new pilot service. What they had to say was illuminating, to say the least.
Armed with at least one pilot boat and services contracted through local launch services, Gant says that the usual and customary measures are now in place to allow him to provide safe and regulatory-compliant pilot services to enrolled traffic. With advertisements placed in several trade magazines and outreach to U.S.-flag operators already done, Gant insists, "I am fully prepared to deal with what comes next." What that entails will probably go far beyond simply the competent guidance of deep draft tonnage, however. Opening up shop and making a buck in the federal pilot game has never been easy.
Early into the fray, Gant's biggest challenge will be to convince prospective clients that he has the skills to do the job and just as importantly, the staying power to remain in the politically charged pilot game on the Gulf Coast. Gant says he also has applied to become a Galveston pilot in June of 2010, but was not selected. With the appropriate federal credentials in place, however, he then decided to strike out on his own.
The entry of a federal pilot into pilotage waters controlled almost exclusively by a traditional state organization – most of which are sanctioned as single-source providers for registered (foreign) tonnage in the states that they operate – is almost never well received. Typically, the competing federal pilot(s) can be faced by state pilots who will undercut their rates in order to merely keep the business, the guidance of naval and training vessels at no charge and the argument that state pilots are better qualified to do the work. The latter argument usually centers on the fact that federal pilots usually need just 12 round trips in controlled waters in order to sit for the endorsement while state apprentice pilots usually face a much longer haul in order to achieve state certification. The argument has its merits. And yet, in the case of Captain Graylin Grant, that would likely be a short discussion, especially given his almost three decades of cumulative experience in these waters. Nevertheless, Gant, who characterizes himself as "a businessman who constantly comes up with new ideas," clearly has his work cut out for him.
The introduction of just one federal pilot into the otherwise busy northwest U.S. Gulf nominally might not be of much concern to the much larger, better established local state outfits. Gant's new business could potentially have an immediate effect on price, however, especially as it affects enrolled tonnage. And Gant sees his immediate potential market not just in the usual coastwise Jones Act tanker fleets, but also in the possibility of securing business from the OMSA crowd and those providing local ATB barge services and the greater-than-1600-ton oil service vessels. With deep experience in the latter class of vessel, Gant arguably boasts credentials equal to or exceeding anyone else on the market today. Convincing an operator who may not want to overturn the apple cart in an otherwise smoothly operating environment will be another thing altogether. And, in today's increasingly difficult operating atmosphere of sometimes crushing regulatory burdens, price isn't the only variable in play.
It might just be fun to watch. And, the stars might just be aligned for Captain Gant. All signs are pointing towards the impending end to the local offshore drilling ban and those annoying  fog seasons might give him the edge that he needs as more vessels enter service and/or face possible delays awaiting pilot at anchor. And, opportunities presented by the unfortunate local flooding situation might also give Gant the jumpstart to prove what he can do.
Local pilots in Louisiana and Texas aren't going to go broke if Graylin Gant makes inroads in the local pilotage game. At the same time, a little competition might take the sting out of the rapidly escalating cost of doing business for shippers. Only time will tell.
Connecticut: Long Island Sound pilots at the Crossroads
As the Golden State quibbles about the wisdom of $432,000 salaries for marine pilots, a different discussion is taking place almost 3,000 miles away in the Constitution State, where the fortunes of local pilots have for a long time have taken a slightly different path. Only recently clear of three consecutive (6 percent) annual raises that took a whopping 25 years to get enacted, local pilots here still only make a fraction of most of their colleagues elsewhere. But, that's probably the least of their problems.
Plagued by the collective benign neglect of local authorities for more than two decades, the bitter fruit of these policies is only now being harvested. In a place where independent pilots and some organized groups alike were allowed to compete for available work in a now bygone era once dubbed by local maritime stakeholders as the "Competition Days," Connecticut is now soliciting for apprentice pilots in an effort to organically grow replacements for their rapidly aging (65+ years on average) group of maritime professional pilots. Unlike highly coveted jobs in other places, it must be a tough sell. Some of Connecticut's deepwater ports haven't been dredged since 1964 and unless the new Governor – who campaigned in part on promising improved infrastructure – along with his fellow elected federal officials can convince federal and state entities to break loose with some dredging money, the need for new pilots may be a moot point. We highlighted many of these issues in an online column posted on May 4th.
What's my point? In San Francisco, local pilots would have you believe that the only way to attract the best and brightest to work on the water is to pay appropriately top-of-the-scale wages. But, where does that leave Connecticut and New York, where local Long Island Sound mariners perform similarly dangerous and risky maneuvers with tankers full of sticky, black oil and are probably lucky to take in $200,000 against a raft of non-reimbursed expenses? Does Connecticut care less about their environment than California? I wouldn't think so.
Perspective
It also wasn't too long ago that I had some comparatively serious surgery done, from which I am happy to report that I am completely recovered. It hasn't affected my (admittedly slow) jogging schedule or anything else, for that matter. At the point where I was contemplating my pre-operation options, however, I can also tell you that I wasn't price shopping the laparoscopic surgeon who was about to poke me in several places. What does that cost? What's enough money to make sure that the job gets done safely? The answer apparently depends on where you are sitting, or, more accurately, floating.
Still horizontal, and in the choppy wake of my excellent surgical experience, my healthcare provider sadly advised me that I also had a hernia that needed to be taken care of. Later, when he was done with that small piece of business, I told him frankly, "Doc, I like you but the next time I see you, it had better be in the bar of my favorite restaurant." He laughed and admitted that I wasn't the first person to tell him that exact same thing. I suppose that marine pilots everywhere get the same sort of treatment from the very people who depend on them for equally important services. I think that's an important thing to remember.
Different Ports, Different Outlooks
Retired U.S. Coast Guard Commandant James Loy once said, "If you've seen one port, you've seen one port."  I think that adage applies directly to domestic pilot situations, as well. And, although you just slogged through more than 2,500 words to arrive at the end of this column (isn't the Internet great?), you are also most likely no closer to solving the mysteries of pilot rates and all of the other things that go along with it. I have only scratched the surface. What's fair in San Francisco? How should it be done? In Connecticut? Galveston? Coast-to-Coast, the signals remained mixed. – MarPro.
* * *
Joseph Keefe is the lead commentator of MaritimeProfessional.com. Additionally, he is Managing Editor of the new Maritime Professional print magazine. You can also read his work in MarineNews and Maritime Reporter magazines. He can be reached at jkeefe@maritimeprofessional.com or at Keefe@marinelink.com. MaritimeProfessional.com is the largest business networking site devoted to the marine industry. Each day thousands of industry professionals around the world log on to network, connect, and communicate.