MarPro's TOP Stories of 2015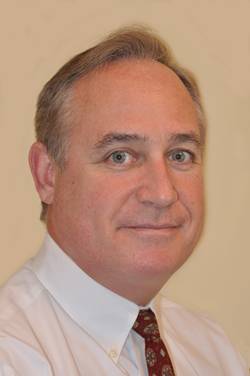 As ranked by you, the readers – and told by me – the blogger …
As another year on the water slips by, I think that we can all agree that it was an exciting year, a tumultuous one, and a twelve-month span that brought change through many disruptive events, great tragedy, industry altering economics and a regulatory climate that collided with challenging financial times to create a perfect storm that none of us will ever forget.
All of that said; it isn't easy to distill a calendar year into a neatly packaged list of bullets. What we can do is tell the story through the eyes of MarPro and in part, based on the social media responses of our more than 28,000 MarPro members. As it turns out, we're (mostly) all on the same page.
2015 – According to MarPro
2015 kicked off with a number of variables in play that profoundly impacted the domestic and global waterfronts alike. Arguably, there was no more important story to the domestic maritime equation than the plummeting price of energy, and its eventual domino effect on the shipbuilding, marine transportation and offshore oil industries. By January of this year, the oil majors had already announced across the board 20 percent reductions in CapEx and the price of gasoline had dipped to about $1.98 per gallon where I live (similar to what we are seeing right sat this moment, actually). And that cheap gasoline made a lot of consumers happy. But, that joy also came with the unpleasant realization that the economic revival here in the States was largely a function of the energy boom, and its decline came in the form of a Double Edged Sword.
Another story which certainly rivaled the decline in the price of global energy was the regularly timed West coast longshore labor spat that snarled West Coast container traffic for months and cost the national economy billions as a few workers flexed their labor muscles until the terminals and shippers reluctantly gave in to their demands. The drama underscored the importance of smooth running container ports and our intermodal system as a whole, but also gave warning to ports with inadequate infrastructure in the face of a soon-to-be-completed Panama Canal. And, the episode pushed a significant volume of West Coast container traffic to East Coast and Gulf coast ports as shippers reminded labor – as they plan the inevitable future labor action – that the cargo folks also had other choices. The iconic (but altered) cry of Go East Young Man, Go East therefore had special meaning throughout the course of this soon to be completed year.
One of the blogs receiving some of the heaviest traffic this year had to do with what some might consider a minor story in the grand scheme of things. Not according to our readers, though. The continued problems and conflicts at the nation's only federal maritime academy – the U.S. Merchant Marine Academy at Kings Point, NY – were outlined in two Marpro blogs. As events unfolded at the school, unpopular personnel moves riled alumni and parents alike and the divide Between Marad and USMMA alumni, without a doubt, widened. As we later learned, it didn't have to be that way. And the formula for success fortunately rests less than 200 miles away in Buzzards Bay, Massachusetts. It is, in reality, a tale of two academies.
It's no secret that regulatory issues always crowd the list of important tasks for any maritime professional. This year was no different. The looming subchapter M Towboat rules – when they come in 2016 is anyone's guess – and the Balkanized ballast water treatment rules (spanning federal, state and international statutes) continue to befuddle shipowners, regulators and OEM's alike. If only it was as easy as shipping crude oil by rail, where safety and environmental controls lag badly behind that which is imposed on their waterborne transit cousins. As it turns out, some high profile rail accidents involving Bakken crude oil in 2015 finally forced the railroads to get on board the regulatory train.
Also in 2015, we began to come to grip with the fact that the intermodal transportation system in fact does include the waterfront. The federal funding picture, particularly of late, got a little rosier. Along the way, U.S. Maritime Administrator Paul "Chip" Jaenichen herded the maritime cats and prodded them to solve the problem by developing short sea shipping strategies. Through industry itself, we discovered that by making the hard choices, the easy fix is well within reach. Hence, there's absolutely no reason for anyone to be unnecessarily snarled in traffic.
Probably my favorite blog and certainly one which evoked much social media traffic and personal e-mail responses involved my reluctant but inevitable decision to cease pursuit of maintaining my U.S. Coast Guard Licenses. The demands wrought by the mounting and continually growing STCW training burden and the cost of shortened intervals of medical certifications and a dozen other variable led me to the decision that I no longer had the time, resources or energy to maintain a marine license. Ironically, it really wasn't STCW that made it such an easy decision – I had most if not all of those credentials – it was the changing and escalating nature of Coast Guard requirements that made it (next to) impossible. Indeed, all the STCW credentials in the world mean nothing if you haven't satisfied every demand of the Coast Guard, dotted every regulatory "i" and crossed every regulatory "t." My story is but a side note in the big story, however. As it becomes more onerous to satisfy the credentialing burden necessary for anyone to remain at sea, I wonder if we'll have the manpower we need to man those boats in the not-too-distant future. Some mariners, I fear, see the looming conundrum as a license to let go. Separately, the U.S. maritime academy system of training finds itself at a collective crossroads that require immediate and substantial funding for new and meaningful training platforms. That's because meaningful cadet training means funding modern ships.
Predictably, the issue of cabotage – especially here in the United States – reared its ugly head during 2015. The Jones Act came under heavy fire at various intervals from the usual suspects and a few new ones, as well. The looming default on the collective debt of the Island of Puerto Rico was leveraged by island advocates as the primary reason why the island's economy was failing. Nothing could be further from the truth, of course, but it made for good headlines. Eventually, the good folks from the island commonwealth will discover – as has everyone else – that keeping up with the Jones family means keeping the Jones Act.
Separately, one of my sisters recently told me, "You can't have a domestic shipping story without the words 'Jones Act' imbedded in there somewhere, can you?" I immediately protested and denied that this was the case, but to a certain extent, she is absolutely right. Take the decision to export natural gas from U.S. facilities as the perfect example. From the other side of the argument, this time, Jones Act advocates pushed for the requirement using U.S. flag assets (of which there are none) to ship that energy overseas. The two issues had nothing to do with one another. Like apples and oranges, linking the Jones Act to energy exports of any kind, simply makes no sense at all.
And, speaking of the Jones Act, the shameless leveraging of the year's biggest tragedy – the loss of the cargo vessel El Faro – to advocate for the repeal all or part of the Merchant Marine Act of 1920 may well represent the absolute nadir of public posturing for the year. Without discounting the sad and needless loss of life, that story is, at its base level, about risk and how it is managed. We may never know the full story or the reasons why the El Faro and its complement of 33 souls met their collective, grim demise in a hurricane off the coast of the Bahamas in October. What we can do is hope that all vessels, going forward, will stay out of the eye of any and all future storms, by whatever means possible.
2016
Without a doubt, the New Year will hold many surprises for us all. What comes next is anyone's guess. What I do know is that 2016 will need to be seriously exciting in order to top what just transpired during 2015. Somehow, I think that just might happen. If so, you'll find it all right here on the industry's most visited social media and networking site. Happy New Year to all from MaritimeProfessional.com
* * *
Joseph Keefe is the lead commentator of MaritimeProfessional.com. Additionally, he is Editor of both Maritime Professional and MarineNews print magazines. He can be reached at jkeefe@maritimeprofessional.com or at Keefe@marinelink.com. MaritimeProfessional.com is the largest business networking site devoted to the marine industry. Each day thousands of industry professionals around the world log on to network, connect, and communicate.