MarPro, Risk, BPA & You
The initial BPA Worldwide Brand Report for Maritime Professional magazine and online community has been accomplished. You should care. Here's why: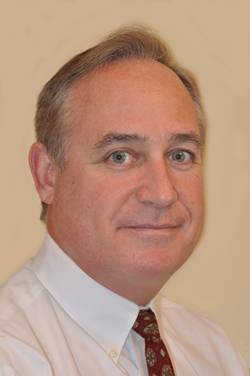 I suppose that it is only fitting that the completion of the initial BPA Worldwide Brand Audit for Maritime Professional was completed virtually concurrent with the printing of the second quarter edition of Maritime Professional magazine. We didn't plan it that way, but sometimes, these things happen for a reason. Our 2Q print edition focuses on risk as it applies to the maritime equation. And our BPA Audit? Well, that's about risk, too. In this case, it's about YOUR risk. And, unlike the barrage of vulnerabilities facing your businesses on the waterfront, MarPro is the one variable that you just don't have to worry about. That's not always the case when it comes to the trade press, is it?
Just a little over one year ago, we launched Maritime Professional as a quarterly print magazine; fruit of the explosive growth that the WEB site of the same name enjoyed as the direct result of your online support. We immediately applied for BPA certification of our subscription metrics – not just in print, but online and through the WEB site metrics as well. It's one thing to tell you how well we're doing; it's quite another to prove it. Ronald Reagan said it best: "Trust, but verify." And, so, we have.

The next print edition of MarPro will soon hit your desks. As you educate yourself on all manners of maritime risk – financial, operational, regulatory, environmental, security, safety and a raft of others – you will also experience top quality editorial content made available by the most qualified maritime media group in the business. We recognize that there is more than one place you can get your information and that we compete in that market. First and foremost, you need to be able to trust that information. From our chair, we think that the best way to ensure that trust is to provide verifiable, third-party generated metrics. And, so, we have.

Those of you who know me best also know that I rarely cross that all-important firewall between sales and editorial issues. Indulge me for a moment, if you will, while I (briefly) balance precariously on that line of demarcation. Our readership is, of course, important to us. But, that trust must extend to all aspects of our business model and that includes our advertisers. As a fully audited publication, everyone in that equation – the readers, the people and companies that we cover and, yes, the advertisers, too – must know that we say what we mean, we mean what we say, and that we can also prove it. There is simply no risk in the quality of our product, the distribution of that product and the numbers that correspond to both. Those tasked with making decisions concerning which editorial product to trust, and/or which media vehicles to also entrust financial support, deserve nothing less.

Maritime Professional's comprehensive "Risk" print edition is set to hit the streets. That edition carries with it not only the meat of our editorial message, but also the concrete backing of the world's most trusted media audit process. Maritime Professional, in little more than one year, has achieved its Initial Brand Audit from BPA Worldwide. What does that mean to you? It means that, unlike some publications, you won't have to risk reliance on unsubstantiated claims of readership, print subscriptions, online presence and/or WEB metrics.
While other publications are downgrading – or even dropping – their qualified audits, MarPro joins the full suite of New Wave Media magazines as its youngest, fully audited vehicle.  It doesn't take 10, 12 or even 13 years or more to achieve this lofty standard; just the hard work of a quality staff and the backing of the best media group in the business. But, don't take my word for it. Indeed, you don't have to. – MarPro
* * *
Joseph Keefe is the lead commentator of MaritimeProfessional.com. Additionally, he is Editor of both Maritime Professional and MarineNews print magazines. He can be reached at jkeefe@maritimeprofessional.com or at Keefe@marinelink.com. MaritimeProfessional.com is the largest business networking site devoted to the marine industry. Each day thousands of industry professionals around the world log on to network, connect, and communicate.