Maritime Mentorship Spotlight on Mentor Lars Brandt
In today's article you are going to meet the amazing engineer, mariner and maritime mentor, Lars Erik Brandt. Also, I'll provide a brief update on the international maritime mentoring community (which you are invited to visit right now and become a part of).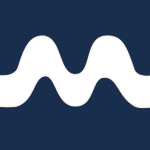 Blog Notifications: For the latest maritime training articles, visit our company blog here. You can receive notifications of new articles on our company blog by following the blog.
Maritime Mentoring: International Maritime Mentoring Community - Find a Mentor, Be a Mentor
Maritime Mentorship Spotlight on Mentor Lars Brandt
Introduction
In today's article you are going to meet the amazing engineer, mariner and maritime mentor, Lars Erik Brandt. Lars is one of those rare people who truly have saltwater running through their veins. He's come from a long line of mariners and ship owners and has lived most of his professional life on the SEA. Like so many wonderful and experienced mariners, Lars has always been a mentor to the younger generation of mariners. He continues this tradition by volunteering as a mentor in the international maritime mentoring community.
In this article, I am first going to provide a brief update on the mentoring community (which you are invited to visit right now and become a part of). Then I am going to introduce you to Lars, an amazing mariner and wonderful person who is giving back to his community by sharing his experience and expertise freely with young mariners.
And finally, before getting started, let me also invite you to sign up here to receive e-mail notifications of subsequent maritime training articles, if you have not already done so.
The Maritime Mentoring Site
If you have been following my writing over the last couple of months, you will be aware of the maritime mentoring initiative which has been started to help connect experienced mariners (and others working in the maritime industry) with those who are either considering a career or moving up the ranks in the industry. The site is free for all and exists only for the betterment of the maritime industry and the individuals who make it up.
This initiative is near and dear to my heart. I have had the good fortune of knowing a number of people throughout my education who I consider to have been tremendous mentors. Also, as a former faculty member at a large university, I have always tried to be of help as a mentor to my students. As someone who has been involved professionally with on-line learning and web-based social-learning communities since 1995, it seemed natural to me that the maritime community could make good use of a site where protégés could find mentors, and mentors could make themselves available. Thus, with the help of hundreds of experienced maritime industry professionals, the "International Maritime Mentoring Site" was established.
Spread the Word
The maritime mentoring community is established and growing. It is a place where anyone considering a maritime career, or anyone progressing through the ranks is able to ask for and receive advice from hundreds of people who have "been there and done that" (in some cases many times!). This is a completely free and volunteer effort by and on behalf of mariners around the world. If you are reading this article (and I am pretty sure you are) then this is a place for you. Please visit, sign up, and connect!
But like any community, its value is in proportion to the number of people there - both as mentors and proteges. After all, the only people who can benefit from the community are those who are aware of it. Therefore we need to make the entire industry aware of it and of the wonderful mentors there who collectively represent over 4,000 years of maritime experience ready to be shared. So please - spread the word to:
Every mariner or maritime worker you know

Every maritime school you are aware of (faculty can be mentors, students can be protégés )

Every maritime company you know (experienced workers can act as mentors and new workers as protégés)

Every maritime blog and publication you are aware of

Any other maritime organization, association, etc. that you are aware of.
The goal of the "International Maritime Mentoring Site" is to provide a venue where maritime mentors and protégés can find one another and connect to share knowledge. I believe one of the greatest values to protégés will simply be the ability to browse the expertise and experience of the various mentors to find those who can provide advice of value given the needs of the protégés .
The site facilitates one-on-one mentoring, and provides general mentoring areas where any protégé can ask questions of the community of mentors at large. Groups exist in order to allow people to follow and discuss their maritime interests. This will help focus discussions and create repositories of targeted advice and knowledge.
The mentoring interactions can take place via the site's discussion areas or via direct messaging as appropriate. For those who have the ability, connection through other avenues such as Skype can be facilitated.
But the foundation of the mentoring site is the growing group of wonderful mentors who have volunteered to share their experience to help the next generation of maritime industry workers. Lars Brandt was one of the first mentors to sign up.
About Lars Brandt
Lars was born into a family of mariners and took to the sea very early in his life:
It all began in my genes I guess as my great grandfather, my grandfather, my father and his brother were all mariners and also ship owners. To water (read sea) I started when I was 12 years old. I can remember walking down to the harbor after schooldays just looking at the smaller vessels like fishing boats and carriers.
I was often out in a smaller fishing boat because my cousins use to fish with nets and the one who laid in the stern was me, of course! No fear of water, no fear for the rolling. Just a feeling of pleasure and the freedom of moving away from land.
A career at sea was both natural and inevitable for Lars. Not surprisingly, it began very early in his life:
After I graduated from school at the age of 15, I signed on to my first vessel, an oceangoing carrier on trade for West Africa and Europe. My task was to take care of all the engines and their associated equipment.
After approximately six years of experience I began work on a diploma program and become the 3rd engineer. I graduated with a high diploma and went back to the shipping company for another 2 years.
Something told me that I should have more experience so I left the carriers and went to a shipping company in Stockholm to sign on with their tanker-fleet. There I served for more than 8 years. I was upgraded to 1st engineer after 6 years onboard.
Later I worked for many companies such as Maersk and Pireaus, as well as for ferry lines (temporarily) and some smaller companies with only 2-3 vessels. I worked for 5 years in the Asia-trade, 3 years in North-South America and 2 years in the Mediterranean trades. So for most of my life I have been "rolling" on the waves!
During Lars' tenure at sea, he took many young engineers under his wing and was a natural mentor:
During all those years I had many young "mariners" who were signed on for their first time and needed more knowledge and experience - just as I had needed it when I was young and inexperienced. I had no experience or training as a lecturer but I had my knowledge of what worked in an engine-room and was eager to share it. Some of the most important things I had learned came from other engineers - not only from books.
Lars is partially retired, but reflects back fondly on his long maritime career:
I can't remember many "bad" days, though there certainly were some. But I have enjoyed my life all these years with my ships, my crew, and my colleagues. Now that I am retired (though I still have a Maritime businesses in China) I sit sometimes and think of whether I should have done something different in life. The answer is always "I followed my intentions and made a complete life for myself that many today find hard to do."
Lars spent most of his life at sea. Can you possibly imagine anyone more equipped to help guide the careers of prospective or developing engineers? This is what makes me so excited about the mentoring initiative. Where else would a maritime protege have access to the accumulated wealth of knowledge provided by Lars and others like him?
Q and A
I asked Lars to comment a bit more about mentoring and his maritime background by posing a few questions. Here are the questions and his responses:
Why do you believe mentoring is important in the maritime industry?
Mentoring is the way to ensure a complete education in the profession that a "seafarer" will need during his or her duty onboard. Much can be learned from books and other sources, but when you suddenly have a problem, the written material can't tell you how to handle that! Person to person is a very effective means to solve things that appear and also to get clear answers what to do or not to do. Sitting down and discussing maritime questions will often give better answers because there is "life experience" behind the answers. I believe this will give more that just reading from some written material, even if we for the moment do not have all the answers ourselves!
Tell us one of your most memorable stories from your experience as a mariner.
A memorable story, among many of those I remember, occurred when I started onboard the first year as a young man (a boy really). I recall trying to learn all the words that were used for parts and areas onboard a vessel. I failed a lot of times to understand the meaning of those until I learned them my self. This is a problem all seafarers face because the language you speak onboard is much different from the one you use when you have conversations at home, in shops, the office and elsewhere.
The one I remember most is that I was told to go to "Church" onboard and check temperatures all the way back in engineroom! When I got the order I just stood there and thought that this was just a joke! No it wasn't! In Swedish vessels the walkway out in the propulsion tunnel and to the end is called the "Church-lane" and when you are finally at the end you are in the "Church". I tried to find out why it was named like that but all those I asked never gave any clear answer! There are many similar words that do not show up in books, so you have to learn them onboard because it's not the same language as on shore.
Thinking back to a memorable mentor you had - how did that relationship help you as a professional mariner?
There are many who mentored me as a new seafarer. They shared a genuine knowledge of how to proceed in my profession and also warned me that life as an engineer is just not a "dance on roses"! They taught me that in my job there will be a H-ll of noises, a lot of oil and dirt, there will be no time schedules, we will be living close to other people, and we will have to solve many different challenges onboard. But they said that if I had the understanding that the vessel was a "part of me" and that the crew are there to help me in my job, then I will succeed.
Some of these were hard lessons, but they were the same lessons I have passed on to my own crews as I gained experience and became a mentor. I did so because these lessons taught me that being "straight" is better than just saying No or Yes! And although some of them were hard, they were all fair.
What is the one best piece of advice you can offer to a young man or woman who is considering entering the maritime industry?
I would first ask the question "why would you like to be a mariner"? If its for fun and traveling around to world see places and people, forget it! If its for the uniform or grade that makes you feel respectable, forget it! If its for the money and wealth, forget it!
But, if the answer instead is "I am just burning to work with all kinds of engines, pumps, separators, coolings, A/C and similar" then you are on the right path. There must be a real interest and passion for the work.
Learn to "listen" because if you ignore more experienced people who have the expertise, your time on the sea will be limited. Be prepared to learn.
And finally, try to get along with the other crew-members even if you can't love them all! To be strong in your profession you will always need other people to help you. That's more easy if you are able to co-operate. Otherwise, you will stand there alone in the end!
Conclusion
I am truly in awe of the mentors we have on the site, their tremendous experience, and their willingness to give back to the industry they helped build. Young mariners (and other maritime workers) are indeed truly fortunate to have the opportunity to interact with these people, ask them questions, and benefit from their wisdom and experience.
Please join the Maritime Mentoring Site, and spread the word about what we are doing there.
Thanks for reading, and if you would like to be informed when new maritime training articles are available, and have not already done so, please sign up here. Have a great day!
# # #
About The Author:
Murray Goldberg is the founder and President of Marine Learning Systems (www.marinels.com), the creator of MarineLMS - the learning management system designed specifically for maritime industry training. Murray began research in eLearning in 1995 as a faculty member of Computer Science at the University of British Columbia. He went on to create WebCT, the world's first commercially successful LMS for higher education; serving 14 million students in 80 countries. Now, in Marine Learning Systems, Murray is hoping to play a part in advancing the art and science of learning in the maritime industry.
Blog Notifications: For the latest maritime training articles, visit our company blog here. You can receive notifications of new articles on our company blog by following the blog.
Maritime Mentoring: International Maritime Mentoring Community - Find a Mentor, Be a Mentor