Marine Safety: Unfinished (but everyone's) Business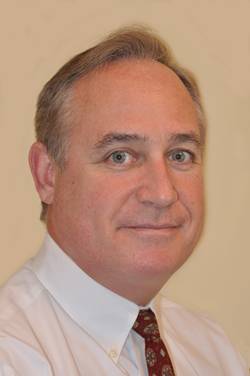 Contemplating Competence, Commerce, Collisions & Casualties.
The dog days of summer are here. That means just about everyone (except, perhaps, yours truly) is on some sort of vacation or another. Many of these people are headed for the beach, some to the mountains, and millions of others; to recreational watercraft everywhere, navigating (some more successfully than others) the 95,000 miles of U.S. coastline. None of this is news to anyone.
It is at times like this that I do not envy the U.S. Coast Guard and its myriad missions. One of those missions is to protect the boating public. In fact, you can subscribe to a DHS news feed (I do) which on multiple occasions every day, reports on countless rescues, search efforts for missing mariners and of course, recounts deadly accidents. And, if you doubt the enormity of that one mission alone, then consider that the U.S. Coast Guard's latest edition of its Recreational Boating Statistics (2016) reports a whopping 11,861,811 registered domestic recreational vessels of one type or another.
At no other time of year will there be more of those vessels on the water. That's a good reason to sharpen your bridge watch, post another lookout and/or make sure the Radars are working correctly. That said; if you need another good reason (and, you shouldn't), then consider that in 2016 alone, the Coast Guard reported a total of 4,463 accidents in U.S. waters that involved 701 deaths, 2,903 injuries and $49 million in property damage attributable to the recreational boating sector alone. It is easy to zero in on these numbers alone, but the commercial (and professional) sector could also use a little work.
Commercial Competence & Casualties
The recent collision involving the USS Fitzgerald and a commercial boxship in clear weather on the 17 of June, somewhere south of Tokyo Bay, immediately comes to mind. It's the kind of accident that attracts a lot of analyses from pundits and so-called experts who weren't there and don't yet know the full story. None of us do. In the wake of that terrible accident, for example, a reliable source told me that "the Navy built that class of warship to have a 'reduced' Radar signature." I thought about that and responded incredulously, "How much of a reduced Radar signature could a 505-foot long ship possibly have?"
The maritime regulatory machine tends to be reactionary when it comes to these sorts of casualties, typically responding with new rules, guidelines and regulations to prevent such an occurrence from ever happening again. When it comes to the latest tragedy, however, I'm not sure what kind of additional rules you could add to the myriad regulations already in place.
I came ashore at the end of 1985; a long time ago. At about that time, the catchphrase "Standards of Training, Certification, and Watchkeeping" or STCW was just starting to be discussed, although none of it had yet impacted the working mariner. A deck officer typically had no requirements for any specialized training relative to the type of vessel he or she was sailing on. You got your sea time, sat for your exam, passed a blinker light test, renewed your Radar certificate and you were, as they say in the movies, on your way.
Today's STCW requirement, for deck officers but increasingly true as well for engine personnel, is onerous, time-consuming and ever-increasing. I myself have taken as many as seven of these courses, some spanning a full business week, spent time in a simulator and online. And, those certificates still leave me far short of renewing my credentials from a 'continuity' status. Beyond this, one of the most respected maritime educators on the planet – the now retired Massachusetts Maritime Academy President RADM Richard Gurnon – has told me on more than one occasion, "There is no proof that STCW has made anything safer on the water." Incidents such as the USS Fitzgerald collision give credence to that kind of thinking. Separately, recreational boaters who see events like this in the news probably think that criticism of their sector's safety record is akin to hearing from people who live in glass houses and who also throw stones.
I have genuine sympathy for the watchkeepers on board both vessels involved in that June 17 collision. In fact, I think about my experiences on board merchant vessels whenever I see one go by at close range in some port. I started out with the Military Sealift Command, which, at the time, operated its typical bridge watches in a hybrid manner – somewhere between the U.S. Navy's SOP and the more familiar merchant vessel routine. I can distinctly remember departing port very early in my career, sailing as Third Mate, on a government missile tracker.
There was a deck yeoman (a young lady, actually) who was apparently tasked with taking 'bells.' My job, so they told me, was to log all the buoys as they raced down either side of the vessel on the way out of port. For what reason, I had no idea. Still don't. Like STCW, it didn't necessarily make us any safer. I kept a great log, though.
On my first bridge watch ever as a Third Mate, and at 2230 hours, I took the old man's Night Orders at face value, and called him because I was in close quarters with another vessel. The 55-year old Able Bodied Seaman's smirk, when I made the call, still stings. Nevertheless, I would do it again in a heartbeat.
Another time, and still early in my career, I nervously eyed a contact on the 10cm Radar that was still some 16 miles out. Not everyone is a natural mariner at 21 and not everyone develops a confident bridge routine from the 'git-go.' I certainly couldn't count myself amongst that swaggering crowd. In any event, I immediately hailed the other vessel, steaming on a reciprocal course, closing fast and with a tighter CPA than I would have liked.
It turned out that the other guy was British, oozing that legendary confidence and experience, and he deadpanned (and rather disgusted with me, I also thought), "Let's wait until we get a bit closer, shall we?" He was correct, of course, and I couldn't help noticing that he soon thereafter altered course well to starboard (probably leaving no room for error with the green American idiot on the other ship). Good on him. More recently, I couldn't help wondering how young the OOD on the Fitzgerald might have been and just how much (or how little) experience he/she might have under their belt. Did that OOD have the necessary training and/or support, before and at the moment of the casualty?
I've also had my own close encounters with naval vessels. Take the time I was headed south off the coast of Florida in ballast, now on a commercial chemical tanker, for example. A little older now and with a couple of years under my belt, I warily watched the gray hulled vessel on my port bow zip along with a bone in her teeth, on a direct collision course at a high rate of relative speed. I think they were headed for Mayport, Florida.
This time, I didn't care how far away it was; I didn't have anywhere (but the beach) to turn to Starboard and he showed no signs of relenting. I hailed him quickly. After the usual call sign and greetings, I asked, "Warship on my port bow at eight miles, what are your intentions?" After a fashion, he identified himself and replied, "Don't worry, we won't embarrass you." Now, at that time, I had no idea what "embarrass" meant in Navy parlance, and so [somewhat irritated and getting decidedly edgier by the minute] I replied simply, "I really don't care if you embarrass me, just don't hit me." He changed course. It doesn't always end like that, as we all know.
For the coastwise professional mariner and those blue water deck officers transiting U.S. waters on registered tonnage, the job is difficult enough. Standing watch in waters where nearly 12,000,000 recreational boats are flitting about, here and there, is another thing altogether. That's almost 3.5 million more hulls than the Coast Guard counted in 1980. Meanwhile, commercial mariners are anything but perfect, but large swaths of domestic recreational boaters have no formal training and for this group, while testing and training methods are slowly becoming standardized, there is a long way to go.
Retired Coast Guard Commandant Thad Allen put it best, a long time ago, when he told me – and to be clear, he was referring mostly to the 'small boat threat' as it related to the then-red-hot subject of port security – that the biggest issue with recreational boaters was that "the general public understands that driving an automobile is a privilege, but at the same time, they consider being able to drive a boat as a basic right." I don't think that has changed much, over time.
This week, and after reading the Coast Guard's latest accounting of recreational boat casualties, I dialed up the National Association of State Boating Law Administrators (NASBLA), a national nonprofit, 501(c)3 organization that works to develop public policy for recreational boating safety. NASBLA represents the recreational boating authorities of all 50 states and the U.S. territories. These people do good work and are dedicated to bringing up the standard of competency for recreational boaters everywhere. In general terms, they exist to bring marine education to the recreational boater, to help standardize that training across the 50 states and 6 U.S. territories and finally, to bring reciprocity to those training efforts, on a national level. It is, to say the least, a very, very, difficult job.
NASBLA has some terrific resources. One eye-opener is the table that lays out the boating education standards (or lack thereof) on a state-by-state basis. It is somewhat shocking to see what is not required and then, in some places, requirements that do exist extend to certain age groups (typically a three or four year span for teenagers) after which (whether you've taken a course or not), you can walk into a boatyard, plunk down $50,000 and drive out into the harbor without so much as knowing the pointy end from the stern. Some states are phasing in training requirements by imposing a "born on or after" date, whereby anyone born after a certain date must receive training, but those already on the water and older, do not.
A conservative estimate of the percentage of accidents which can be attributed to boaters with no training or recognized credentialing is somewhere north of 85%. NASBLA is trying to change all of that. It will not be easy. Separately, a quick talk with the U.S. Coast Guard's recreational boating education people at headquarters in Washington revealed that there is indeed much happening in terms of trying to improve boater education, but it is for the most part, a state-by-state effort. The federal government does send money to these states to fund law enforcement, ATON's and education, among other things. But, it is up to each state to decide how much to spend on what. Are those efforts yielding fruit? The available data doesn't provide an apples-to-apples answer.
I spent about 30 minutes on the telephone with NASBLA. NASBLA's spokesperson characterized the Balkanized, state-by-state effort to educate recreational mariners as "a shallow effort to capture youthful mariners" in the hopes that as they mature into adult boaters, and that they will someday have a healthier respect for safety and at least the basis for what safe boating entails.
Today's professional mariners literally chafe under the yoke of the current STCW regime, never mind what is promised to come. Mariners spending up to and more than three months at sea come home to orders for another two weeks of training during their 'off-time.' Want that promotion? Get on another airplane for the simulator evaluation ordered by the back office. Amidst all of that, there are still those that say that the current system of developing merchant officers isn't enough. No doubt as you read this, someone up at IMO or at Martinsburg, WV is cooking up a new STCW requirement for you.
I recently had the opportunity to sit next to a fleet manager from a recognizable inland firm at an industry function. He told me in no uncertain terms that he doesn't let new 'academy graduates' drive his boats or perform certain duties in the engineroom until they've been on board for as much as 18 months. He was unapologetically arrogant about it, but to his way of thinking, he was setting the bar high in an effort to improve safety and performance. Apparently, he gets good results. Ask him; he'll tell you all about it. Thank God there was wine at the table. He didn't ask – but yeah, I was offended.
As for the U.S. maritime academies, I think that they are doing a better job. In fact, the SMA's turn out a great product. Many have incorporated a brown water curriculum into their schedules in recognition that 98 percent of U.S. flag hulls can today be described as workboats and/or smaller coastal craft. Moreover, the advent of STCW has grown to be such a burden that I have it on good authority that very soon, the traditional U.S. practice of training mariners in a four-year college-style package will be over. With most already operating 11 months per year, there is simply no more time left with which to cram any more requirements. Is that enough training – or not enough?
In any event, and this summer as you hit the water – whether that be in a commercial, gray, or recreational vessel – remember that the person in the other boat may not be qualified to drive a riding lawnmower, never mind the 45-foot long twin outboard motorboat that is rocketing towards you at 30 KT. At the same time, and just because someone has taken the watch on a large, deep draft commercial vessel or naval warship doesn't necessarily mean they'll get it right, either. Too much training, inadequate training, and/or no training at all – it all apparently adds up to the same thing. Let's be careful out there. – MarPro
* * *
Joseph Keefe is a 1980 (Deck) graduate of the Massachusetts Maritime Academy and lead commentator of MaritimeProfessional.com. Additionally, he is Editor of both Maritime Logistics Professional and MarineNews magazines. He can be reached at jkeefe@maritimeprofessional.com or at Keefe@marinelink.com. MaritimeProfessional.com is the largest business networking site devoted to the marine industry. Each day thousands of industry professionals around the world log on to network, connect, and communicate.