Mare clausum
Closed sea, open sea, or partially-closed sea?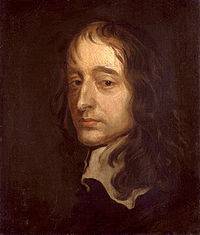 Mare clausum (or closed sea) is the legal principle that certain bodies of water may be claimed as under the exclusive jurisdiction of a particular nation.
The concept originated with the Roman Empire, which claimed control over the Mediterranean Sea.
During the Age of Discovery, Portugal and Spain asserted authority over much of the oceans west and south of the Iberian Peninsula, as well as access to India and the Spice Islands.
Their 1494 Treaty of Tordesillas due a line of demarcation approximately half-way between the Portuguese Azores and the Spanish islands discovered by Christopher Columbus.
The goal was to resolve the dispute between the two nations and also to freeze out other potential competitors.
Dutch and English traders routinely ignored the claims.
In 1609, the Dutch jurist Hugo Grotius published "Mare Liberum" (Freedom of the Seas), asserting that the seas were incapable of domination and thus available for use by all seafarers.
In 1635, the book "Mare Clausum" was published by the English jurist John Selden.
He argued that the sea was virtually as capable of appropriation as the land.
Another Dutch jurist, Cornelius Bynkershoek, compromised the disparate views in his essay "De dominio maris" (Dominion of the sea) in 1702.
There, he argued that a coastal nation could claim dominion over so much of the sea as it could effectively control and protect.
His views rapidly coalesced into the cannon-shot or three mile rule, which prevailed for the most part until the 1982 United Nations Convention on the Law of the Sea, which expanded the principle of dominion – the territorial sea – to a distance of twelve nautical miles.