Louisiana Shipbuilder - Building for the Future
While many Gulf Coast shipyards realize the affects of the economic downturn, one continues to add to its portfolio for the future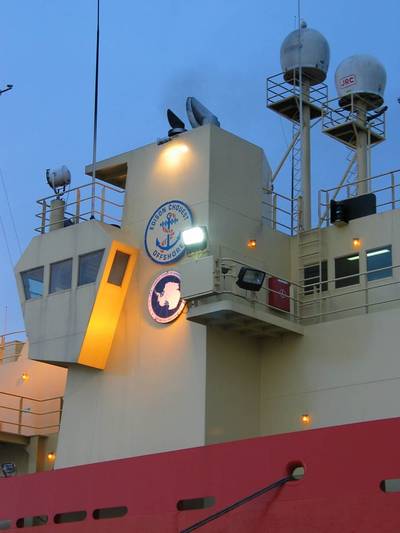 Private, diversified companies have the good fortune of surviving times of economic distress by investing in the future. That's the game plan of Galliano, La.-based Edison Chouest Offshore, which owns and operates a fleet of more than 180 vessels, mostly for the offshore oil and gas industry worldwide. However, many of the easy-to-spot tan and orange vessels were built specifically for jobs and customers – such as research and rescue vessels for public agencies.
This week, Edison Chouest CEO Gary Chouest christened a new 180-foot supply boat and pledged a new Chouest shipyard in Houma, La., would be up and running and employing people by the first quarter of 2010.
"Our intention is to start assembling a vessel of some type here in January," Chouest told a reporter for The (Houma, La.) Courier newspaper.
The new shipyard, called LaShip, will employ 1,000 people with salaries in the mid-$50,000s. That's good news for Louisiana's skilled labor force, which has lived through the industry's feast and famine for decades.
A potential new-build for the facility is a specialized arctic oil and gas exploration vessel for Shell, which was announced previously by the two parties. However, a few details must be ironed out quickly between the State of Louisiana and the company to provide sufficient infrastructure for building the $100 million vessel in the Bayou State. If things aren't worked out in about 30 days the company's new shipyard in Tampa, Fla., would be home to the Shell icebreaker.
Regardless, ECO – which builds, owns, operates and leases its vessels and services to customers, has an eye on the future and will continue to build a new generation of vessels for the deepwater oil and gas industry throughout the world.
Chouest said the company is still actively seeking "good workers" and expects a healthy bottom line. The thriving company seems mostly immune from the cyclical nature of the global oil and gas industry, due to long-term contracts with customers that see value in dependable service at a dependable price whether rates are high or low.