Long Beach ties itself in knots
The port HQ and executive director uproars are sullying its image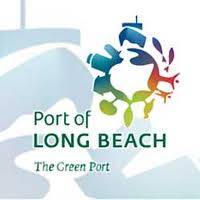 Two issues are needlessly consuming Long Beach's board of harbor commissioners. A new head office and executive director search are pushing other more important matters out of the way.
The head office squabble is taking on ludicrous proportions. Of course, the real reason for the dispute is a test of wills to decide on where  ultimate control of the port lies, with the commissioners and staff or the city council. The council is not interested in the whys and wherefores of costs and efficiency, while the port knows it will get crucified by public opinion if the new venue is found to be too expensive.
The search for a new executive director is a different beast, with the commissioners bumbling around almost clueless as to what to do. Rich Dines has drawn most criticism for saying he is against support the idea of "requiring the next Executive Director to have either steamship line or marine terminal operator experience.  I don't think that's needed in the next ED.  I think that's the mistake of the past…The next Executive Director for this port should respect all port stakeholders.  And I'm going to say this, they shouldn't put the port tenants as their first priority.  Of course we will always take care of our port tenants as we always have, but they're not going to run this port."
The furor this created led him to qualify his statement at the next board meeting and thrash around to explain exactly what he does mean. "Of course the tenants are important. I understand our tenants probably better than anyone else on this board." Mr. Dines said cargo owners and truckers should also be  considered. He dug a deeper hole when he asserted that Richard Steinke had no steamship or terminal operation experience when he was appointed boss, but was contradicted by another commissioner.
Mr. Dines has been unfairly criticized, although he has only himself to blame. What he seems to be saying is that the executive director should have more than just liner or terminal operator experience and that possible candidates should be considered on a broader basis.
But back to the bumbling board as a whole. It comes as a shock to find that the top post is on the basis of virtually  monthly notice --- no contract is involved, which sounds almost incredible for such an important job. The commissioners also seem to have no idea of what qualities are needed, with one member saying he does not know what they are looking for and others asking for advice from outsiders. All, however, agree on the need to "involve stakeholders".
Much long discussion has been devoted to "transparency" and protocol, with commissioners complaining that they weren't consulted and wrong procedures being followed. A city council attorney has had to advise whether the mysterious Brown Act is being contravened (restricting public discussion) and everyone is tap dancing about what to do next.
One commissioner declares that selection of the next boss is the most important decision the board will make. Some observers would point to capital development, the Gerald Desmond Bridge, shorepower and the Clean Air program, but apparently they are minor issues.
Fears about the future of the port are justified.