LA dominates again in the annual list of TEU imports
But be careful in interpreting the figures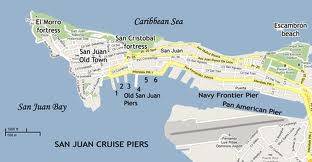 The yearly comparisons of container import volumes for the top 20 ports published today by ZEPOL highlight the usual dominance of LA and Long Beach as the two most important gateways in the country. However, the figures should be read very carefully as a casual glance-through can bring up misleading conclusions. (Two maritime publications have already fallen into the trap.)
In the first place, the figures only give half the story – imports. But some of the accompanying details jump from imports to total values without making it clear. The most glaring example of this is the comparison between the two San Pedro Bay ports. The value for LA is $245 billion, while for Long Beach it's given as $61 billion even though the volume difference is less than 20 percent.
In fact, the LA figure is for ALL container goods, while that for its neighbor is for IMPORTS only. Total value for Long Beach, at a rough guess, is in a range of $180 billion to $200 billion.
ZEPOL's value as a source of info lies not only in the trade/transportation statistics but in the related activities. The Top 20, for example, also lists the number of shipments for each port and the main carriers/importers.
China predictably dominated the list of countries of origin for most ports, varying between 20 percent and 65 percent as the source of imports. A couple of the Gulf and East Coast ports got most of their traffic from Central America while Philadelphia's most important source is New Zealand. Germany is in the top five for most ports.
San Juan, Puerto Rico, again took 14 spot, with volumes increasing 2.1 percent to 160,000 TEU and a value of just over $7 billion, 25 percent more than 2011. China accounted for 19 percent of the volume.
Tacoma (10 biggest) recorded the biggest increase at 29 percent, bringing the total to 626,000 TEU. As we have remarked before on Maritime Professional, this is almost entirely due to the switch of the Grand Alliance from Seattle.
Norfolk, Virginia was next at about 10 percent. The likelihood is that a large amount of the traffic is for the federal government and associated agencies. Jaxport was third at 8 percent.
Boston came in at 20 with 94,000 TEU.