Kings Point at the Crossroads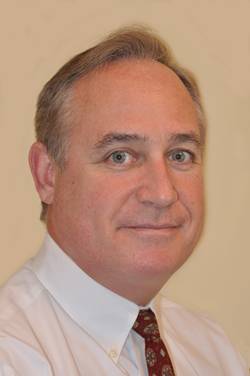 As the United States Merchant Marine Academy recently announced the resumption of its commercial sea year training program, many unanswered questions remain and more importantly, myriad problems unsolved.
Roughly concurrent with news that the academy's accreditation body had flagged the school with failing marks in five of 14 categories, the school, in June of last year suspended the traditional commercial sea year training program, largely under the guise of 'solving' massive sexual harassment and assault issues that were allegedly (and largely) taking place on board commercial, U.S. flag vessels.
The suspension of the sea year program enraged alumni, midshipmen, parents and the shipping companies themselves (who were painted with the broad brush of vague accusations of misconduct on board their fleets). The issue dominated the news emanating from the nation's only federal maritime academy, partially obscuring (some say intentionally) the larger problem represented by internal curriculum and leadership failures that landed the school on probation in the first place.
Mind the Gap
On March 1, the academy will supposedly report to the accreditation body its progress on the latter issue(s) – assuming that any has taken place in the many months since the school received its black eye from the Middle States Commission on Higher Education (MSCHE) Accreditation Report. That document painted an unflattering portrait of what is transpiring at the academy – but not necessarily what might be occurring at sea.
In a separate report (SAGR), it had been shown that sexual assaults have over time decreased in all of the federal service academies except Kings Point, in particular during the period 2012-2014. The MSCHE accreditation reports also makes note of this issue, while also pointing out that the academy was (and still is) failing in at least 5 of 14 'standards' by which the accreditation body judges all schools. The MSCHE report also points to serious leadership failures at the academy. The academy's response to all of this was to discontinue the traditional training which the school has become known for, without even first devising a plan to replace that critical aspect of the curriculum with a viable substitute. That probably added (at least) one more failing grade to the aforementioned five.
The timing of the most recent change in policy at the academy is curious, coinciding roughly with the change in the guard at both Marad and at its DOT parent headquarters. And, in a prepared statement issued in response to the school's latest announcement, the USMMA Alumni Association and Capt. James Tobin, President of the Alumni Foundation, said, "This announcement is a very significant step toward the full restoration of Sea Year on commercial ships, and we are most grateful to Secretary Chao for recognizing the continuing need for this mission-critical training."
Many stakeholders and alumni felt that the sexual harassment and assault allegations had been, from the very beginning, a smokescreen for the deeper issue of whether the school could survive at all, especially given the shortcomings highlighted by the MSCHE report. Hence, the next few weeks and months will be critical for the academy as it tries to dig itself out from a largely self-inflicted mess. But the issues and failures in leadership brought out by the MSCHE didn't manifest overnight or because somebody said or did something inappropriate on a merchant ship 1,000 miles out to sea. From the outside looking in, there were – and still are – many signs of what was happening then, and still likely to come at Kings Point.
Abject, Benign Neglect
It wasn't too long ago – last spring actually; and roughly coinciding with the turmoil which rocked the Kings Point campus – that my own son was getting ready to graduate from High School. In the main atrium of his school, they have one of those ubiquitous "Oh, the Places They Will Go!" posters inside a display case. As Senior Year progresses and kids get admitted and make college decisions, they one by one tack up their choice in its approximate location on a huge map of the United States. It can be an impressive and equally interesting thing to watch develop.
At the point my son had made his decision, he naturally stopped by to visit the display and noticed that, lo and behold, someone he knew had been admitted to the U.S. Merchant Marine Academy. When we sat down for dinner that night, he told me about it. "Hey, Dad! Someone I know got into the Merchant Marine Academy. That's where you went, right?" Now, at this point, I carefully finished chewing my last bite, swallowed, washed it down with a [healthy] slug of chardonnay, and then replied evenly through gritted teeth, "Actually, No. But, hey, thanks for (sort of) paying attention to dear old Dad's career path." We moved on to a different topic and I forgot all about it until a week or two later.
Awards Night at his high school is something that always takes place apart from (and before) graduation day simply due to the daunting logistics of moving some 550 kids through the ceremony in roughly 90 minutes at a large local arena, just in time to shove us all out the door into the parking lot so that the next graduation throng can make its way in. My wife's knee was acting up at the time and she was on crutches. The school system found her a wheelchair, INSISTED that she get in it and they provided an attendant to get her from point A to point B. I was practically running to keep up on the way out. There just isn't much time for anything beyond the valedictorian's speech. As it is, these kids are jogging across the stage to get the diplomas.
In any event, this was my first 'senior awards' ceremony and this was my first kid to graduate from High School. Hence, I had little idea of what to expect. As it turned out, the event traditionally kicks off in the auditorium at the school by first honoring the students who have been admitted to and would be attending one of the federal academies. First up was our Naval Academy kid, introduced and applauded by a U.S. Navy Captain in full dress whites, sporting enough service medals and ribbons to give him a decidedly port list. It was a very nice ceremony.
Next up was the kid heading off to West Point. He was similarly honored by an Army Officer, also decked out in full dress uniform. This one I had to laugh at (as did everyone else) because our future cadet, also an enormous blue chip football star, had flowing blond hair down to his shoulders. The Army officer's last comment (issued rather dryly) was, "I dare you – I DARE YOU – to show up on the first day with that hair. I want to be there, when and if you do." That predictably broke the ice on the evening. Everyone cracked up.
I then settled back and looked around, craning my neck with great interest to see who our future Kings Point midshipman might be, but the event leader abruptly changed gears and went directly into handing out academic awards. Not a word about Kings Point or the academy. No one there to shake his hand. I had no dog in that fight but I was nevertheless privately embarrassed for him and whispered to my wife, "This is wrong on so many levels." The next day, I telephoned a Kings Point alumni friend of mine (yeah, I have a couple) and asked bluntly, "How could this happen?"
Well, it turns out that the collective identities of the kids being admitted to Kings Point is some sort of closely held state secret. My friend tells me that it is an annual event, akin to pulling teeth, to find out who these students are in order to properly recognize them at an appropriate moment. Many, like my son's classmate, don't get recognized at all. The academy is of little to no help, so I am told. That's a seemingly small thing, but is an apt indicator of deeper problems. And for starters, it seems to me that for a school which bills itself as one which seeks and only admits 'the best and the brightest,' well, this is one heckuva way to treat them.
Look Both Ways … before Crossing
The latest USMMA press release that heralds the "maritime industry's efforts to combat sexual assault, sexual harassment and other coercive behaviors … [and then names] the first companies to meet MARAD's Sea Year requirements," is insulting to the mariners who crew those vessels and the people responsible for keeping them on the water. As if these firms in 2017 didn't already have stringent rules concerning moral turpitude in the first place.
All water under the keel at this point, right? Well, maybe not. With the smokescreen represented by the sexual harassment allegations levied at U.S. credentialed mariners now in the smoky, U.S. EPA Tier Zero wake of the Academy, it is finally time to address the real issues on campus. Looking straight in the face of five failing grades out of a total of 14 accreditation categories, academy administration and staff will (at long last) have to address their considerable shortcomings and what they have done to correct them.
Finally, I suspect that the new DOT Chief, Elaine Chao, will have little patience for the status quo and head games that have long permeated the Kings Point campus. A proven, experienced no-nonsense administrator, she wasn't brought back to Washington to play golf with the President. No, I think that there is a new Sheriff in town. At the same time, the U.S. Merchant Marine Academy at Kings Point is most certainly at an important crossroads. So far, I like how the new Sheriff is directing traffic. What about you? – MarPro.
* * *
Joseph Keefe is a 1980 (Deck) graduate of the Massachusetts Maritime Academy and the lead commentator of MaritimeProfessional.com. Additionally, he is Editor of both Maritime Logistics Professional and MarineNews. He can be reached at jkeefe@maritimeprofessional.com or at Keefe@marinelink.com. MaritimeProfessional.com is the largest business networking site devoted to the marine industry. Each day thousands of industry professionals around the world log on to network, connect, and communicate.