Just Five Miles on the Erie Canal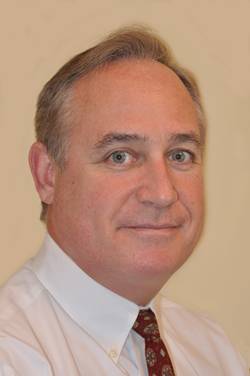 A brief visit to an unexpected treasure provides the perfect perspective.



Rochester, NY: With a high school senior in the house, this year we find ourselves visiting college campuses for the first time in more than 35 years. It's a real eye-opener. Last week, we ventured up to Rochester, NY to visit the Rochester Institute of Technology, where my son had been admitted – a bit later than most of the other schools had notified him. Hence, and despite having made up his mind a long time ago about another school, I told him that he owed it to himself to at least see and experience the school before turning it down. Beyond that, and hey, I'd already paid the deposit.

I did a little homework and talked to the local admissions folks before booking the trip. The first piece of advice that anyone at the school gives you when you are contemplating a visit is; and I quote, "For Heaven's sake, wait until it stops snowing before you come up here." Having shoveled more than my share of the dreaded white stuff growing up in suburban Boston, I had to smile. I also made darn sure there was no snow on the ground before I booked the trip. Off we went; Mom, Dad and our soon-to-be first college student.
Arriving on a Friday evening, we grabbed a quick dinner near campus and turned in. My wife wanted to go for a run the next morning. Honestly, I didn't know if that was such a great idea in the middle of a city (I also hate running early in the morning), but I agreed to see where we might go for our middle-aged geezer trot. A quick look at the local map revealed that we were within two miles of the Erie Canal. With running and biking trails paralleling it for miles, it seemed like the perfect venue. Early on Saturday morning, she dragged me out of bed and we stumbled around south Rochester in the rental car until we found it.
The Erie Canal: local jewel, national treasure …
And, it is beautiful. Largely a recreational vehicle these days, the waterway is also rich in history, steeped in commerce, and today, still carries a fair bit of cargo. I stepped out of the car in the parking lot that had just four legal spots for canal visitors (remind me to complain about that later), and stood quietly for a few minutes, just taking it all in.
My wife, anxious to get going, chided me, saying, "You're stalling." Perhaps I was. I replied testily, "I'm soaking in the atmosphere." Indeed, I closed my eyes and imagined barge traffic moving in both directions, maybe mules towing them on the narrow trails, the vessels silently gliding along the pristine and protected waters. A minute or two later, she persisted, "Let's GO – it's cold out here." She was right (as always). It was cold: 45 degrees F on May 7. Welcome to New York.
I reluctantly started running. With my last 26-mile marathon 32 years and fully 30 pounds in my choppy wake, I struggled to find a rhythm, but finally got my breathing under control and I settled in, plodding along beside her. She wanted to run for an hour; I was thinking 20 minutes. You can guess who won that argument.
The canal is lined, in this area at least, by neatly stacked riprap stones and the water is flawlessly clean. Having run alongside the Cape Cod Canal many times as a cadet at the Massachusetts Maritime Academy in the late 1970's, I found that the Erie Canal looked exactly like a smaller version of that mighty waterway. Indeed, and as we passed a remote barge mooring station, the buoys marking that approach were laid over as a steady current pushed the chains away from their anchors. I tried to guess what the current speed might be, but I'm not very good at that sort of thing.
About 1-½ miles into the run (the wind at our backs on the way out – never a good thing) we approached and then passed a series of neatly placed, brightly painted bollards, signaling perhaps the approach of something that might pass for commercial infrastructure. We were. Another half mile, around a lazy bend in the canal, and there it was: lock number 33, as well as a moored, lonely canal authority tugboat and some sort of bizarre dam structure where water poured in from our side and bubbled up from underneath on the other. Again, I paused here to take it all in. Okay, I was a little out of breath, too.
Somewhat annoyed, my wife called to me, "Let's GO! What are you doing?" I waved her off and leaned over the railing at the lock to get a better look and before I knew it, she was gone. We'd been out here for twenty minutes and hadn't seen a single boat. Still, it was a really nice day. I once again reluctantly broke into a run to try and catch her (no way was she beating me) and suddenly realized she was at least one-quarter mile ahead of me at this point. Not good.
The Erie Canal: Unlimited Potential …
I've written about the Canal on a couple of occasions in the near past, and although I'd never actually seen it, I remain fascinated by its history. As it turns out, a company named NYS Marine has specialized equipment that uniquely enables the firm to connect any U.S. East Coast Ocean Port with any Great Lake Port via the New York State Canal System. This saves transportation costs by reducing distance and eliminating the peril of an Ocean Transit. Sounds like the perfect definition of 'shortsea' shipping to me.
At that time, virtually the sole source provider for this service, routinely shipping more tonnage and cargo value annually than any other shipper, that same firm last year transported approximately 100,000 tons of Canadian corn to support Ethanol Production on the Oswego Canal. This represents the largest tonnage transported on the Canal in 30+ years.
The Canal Corporation is a public authority under the administrative oversight of the NYS Thruway Authority comprised of approximately 500 full time employees. It maintains and operates 57 locks, 16 lift bridges, a fleet of over 60 maintenance vessels such as tugboats and dredges, and numerous other water control structures. And, the Canal Authority regularly emphasizes the importance of supporting the return of commercial utilization of our inland waterways.
Way back in November of 2011, Brian Stratton, then the new Director of the New York State Canal Corporation, the agency responsible for New York State's 524-mile canal network, said, "It is important to support the significant tourism and cultural benefits of the Canal. But there is no better way to sustain these uses over the long term than to use the Canal for the purpose its builders initially envisioned: moving cargo safely and efficiently from one place to another." Amen.
All that said; it was time to get down to business. I spied her well ahead of me, moving easily in that steady, economical stride. Quickening my pace on the back stretch, I (barely) caught her as we passed the lock going in the other direction just as the wind began to whip up at exactly the wrong moment, further reminding me of just why I hate running in the early morning. Fifteen minutes later, we arrived back at the car. With one last look at this national treasure – a national asset, really – I was suddenly mad at myself for not bringing the camera.
Back at the motel, we found my son downstairs, grazing at the breakfast buffet. I honestly felt sorry for the motel at that particular moment. Nevertheless, and after a shower and a cup of coffee, we hit the campus with enthusiasm. It turned out that May 7 was also the weekend of the annual ImagineRIT event that draws more than 25,000 people to campus – local residents, prospective students, interactive displays, NCAA athletic events and much more. That kind of thing has the potential to be somewhat annoying, but it was anything but. Actually, it was the perfect time to get a feel for the place.
With temperatures soaring [?] into the low 70s, and bright blue skies, we were told by more than a few people that it was the nicest day of the year. We got to meet a few students, one of whom, a graduate assistant, acted as our guide for about an hour. She exclaimed brightly (about the weather), "It's always like this!" And then, smiling, she admitted quietly, "They make us say that." It made for a good laugh. Eventually, and after a 45 minute meeting with the department head for my son's intended major and an hour long tour with the school's wrestling coach, we hit the trail.
On Sunday morning, we got up again to repeat our run on the Canal, this time heading in the other direction. Flying home – with the local airport located adjacent to the canal – I looked out over it as long as I could until it disappeared behind us. With so much potential, the waterway is, in a way, symbolic of our inland system of rivers, locks and dams. Here is a place where commerce, recreation and yes – the environment itself – peacefully coexist. We're reminded that we have to care for these treasures, not only because they look nice, but also because they carry the lifeblood of the nation's commerce out to sea from the heartland. We should never forget that. I fear that some inside the Beltway already have. * sigh *
But, enough about the canal: it also turns out that we'll be back again – August 16, to be exact – the first day of Frosh orientation. When we do, I will make sure that I go for my run on the Erie Canal. And, hey, GO Tigers! – MarPro
Joseph Keefe is the lead commentator of MaritimeProfessional.com. Additionally, he is Editor of both Maritime Professional and MarineNews print magazines. He can be reached at jkeefe@maritimeprofessional.com or at Keefe@marinelink.com. MaritimeProfessional.com is the largest business networking site devoted to the marine industry. Each day thousands of industry professionals around the world log on to network, connect, and communicate.