Irony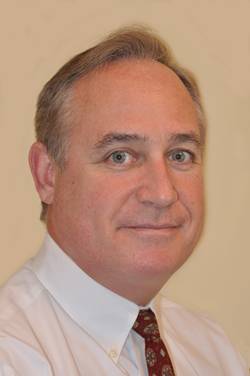 "There is a certain irony in a state creating a monopoly, and then subsidizing the cost of the monopoly in order to stay competitive."
Portland, Oregon is about as far away from Galveston, Texas as you can get. That's in terms of geography, and okay, politics, too. All told, the two ports have more in common than one might think, despite dissimilar cargo throughput, business models and just about everything else you might think of. That said; both gateways, situated thousands of miles apart, face similar challenges.
Portland claims to have solved the longshore and terminal issues that, in part, precipitated the departure of ANY container traffic from their docks in 2017. If so, that's good news. Late last year, the port announced joyfully that container ship service would return to the Port of Portland In 2018. According to local news reports, the development is the port's best and last chance to prove to global carriers and cargo shippers alike that local labor and their new terminal operating masters have found peace and harmony. The ships are trickling back.
That news comes with caveats. According to a jointly released press statement from the Oregon Governor's office and the port itself, the new shipping service "is supported by a $250,000 Strategic Reserve Fund investment to help Oregon businesses get their get products to international markets efficiently and support Northwest shippers." At least some of that money – according to a November 2017 article by KUOW's Conrad Wilson – will go towards defraying the eye-popping cost for bar pilots to navigate vessels up the Columbia River. Local sources say that it takes two bar pilots and costs carriers $20,000 more to call on Portland, as compared to other ports. As of today, the parameters for that money to be paid out have not yet been finalized. That (the money) is on the table at all may well be a first for North American ports.
That said; the ever-expanding cost of pilotage anywhere is a fact of life, especially for North American deep draft ports. The service offered by pilots is essential; it provides measurable safety assurances and is an integral part of the supply chain. Any number of industry commissioned studies can attest to why the costs are so high. These are balanced by an equal number of reports paid for by other stakeholders who beg to differ.
This week alone, there were reports of at least three rate disputes (let's call them friendly 'discussions') underway at U.S. 'top 25' tonnage ports. Expect several more flare-ups to follow, in sequence. These things tend to piggy-back on top of one another. "Oh, look what they're getting paid. Me, too!" The dance is as old as the seagoing trade itself.
In Portland, however, the latest developments contain a certain amount of irony. I wish that I said it first, but I didn't and I can't claim title to the best piece of marine pilot wisdom I've heard in a long, long time. I also can't (read: won't) tell you who said: "There is a certain irony in a state creating a monopoly, and then subsidizing the cost of the monopoly in order to stay competitive." Amen.
Everything is Bigger in Texas
Portland, Oregon has its challenges. But, thanks to an aggressive, forward-thinking port commission, some local state government support, and a certain measure of elbow grease and sweat equity, they are nevertheless climbing out of a largely self-inflicted mess. But, what's happening there pales in comparison to what might be just around the next bend in the river in southeast Texas. That's because, of course, everything is bigger in Texas.
Two big issues dominate local port issues in the Lone Star State today. First, the local Galveston-Texas City Pilots and the five-member Board of Pilot Commissioners for Galveston County are facing a serious legal challenge from five pilot applicants and their local attorney. In a nutshell; and as previously reported in this space, these local, federally licensed and similarly qualified pilots simply want to compete for business in a previously closed space.
In Texas, like virtually every other U.S. state, a local group of pilots – so-called 'state pilots' - are given the privilege of providing all marine pilot services for deep draft registered (foreign) traffic. In essence, it amounts to a legal monopoly. Detractors of the decades-old system say that it prevents the best and brightest from competing for the work, and shippers say it has inflated pilot charges to the point where the average pilot salary now reaches and in some cases, tops $500,000 annually.
On the other hand, individual states have the right to govern commerce on their own waterways, as they see fit. The state pilot system is typically defended as one that is rooted in safety, eliminating the 'lowest cost' competition that could compromise standards in the interests of the cheapest and most expedient service. No one yet – to my knowledge – has ever successfully challenged an established state pilot system here in the United States. Typical reforms have instead evolved from the elimination of nepotism, gender and/or race discrimination, and other more visible 'issues.' Efforts to prevent rates from spiraling out of control are usually less successful.
For Texas pilots, however, a bigger problem is looming in Travis County. That's because the state constitution forbids monopolies of any kind. You can dress up the concept of state pilotage in any manner that you want, but at the end of the day, that's exactly what it is: a monopoly.
On April 11, a State Court in Austin will hear motions related to Attorney Justin Renshaw's pleadings on behalf of his clients. Renshaw has also sued Texas Gov. Greg Abbott, arguing that he is not fulfilling his responsibilities in this regard, and enabling the continued violation of the Texas constitution. The legal wrangling now makes it harder (if not impossible) for anyone to ignore the issue, any longer. For his part, Renshaw is hoping to move the plea up to the State Court of Appeals and, if necessary, the Supreme Court of Texas. Even money says it will go that far. That's got the 'wine and cheese' pilot crowd a bit on edge.
It was way back in August 2016 that a total of seven applications for state pilot licenses/certificates were submitted to the Board of Pilot Commissioners for Galveston County, Texas. The mariners – a group now pared back to five, who can provide competent, professional and reasonably priced competition to the established group in place – aren't the first to try this kind of maneuver. This time, they're going about the task in a slightly different manner.
The pilot hopefuls and their attorney [Renshaw] base their argument for a State Issued license, in part, on the premise that "Perpetuities and monopolies are contrary to the genius of a free government, and shall never be allowed, nor shall the law of primogeniture or entailments ever be in force in this State."
This could go either way. And, if you believe that individual states retain the right to govern commerce on their own waterways, then a judgment against the federal pilots in the State Supreme Court would likely be the end of it here in Texas. Or, the federal government might have something to say about that, if it comes to pass. Marine pilots everywhere are watching closely as it unfolds. Moreover, that won't be the end of Galveston's problems, either.
The 600-Pound Gorilla: Service and Price
Like Portland, Oregon, Galveston-Texas City pilots and the port(s) they serve have bigger problems than deciding who gets to do what work. That's because shippers, cargo owners, boxship conferences – and yes, cruise ship lines, too – all have a funny way of deciding which ports they will serve and patronize, and why. At a time of razor thin margins in most maritime trades – containers, bulk and cruise ships – it is an arguably bad time to be raising costs or reducing port efficiencies. Portland found that out not too long ago.
The Port of Portland has never been and never will be a major box port, but in 2014, they were moving a good volume through their docks for some loyal niche customers. In 2015, the region's container service was dealt a brutal body blow when its two biggest customers left for better digs. When they took 'last line' for the last time, they also took more than 90 percent of the port's container business with them.
In May 2016, the last container shipper announced that it would no longer make its monthly calls at the Port of Portland. That decision left Portland as the only major West Coast metropolis without containership service. Why did they leave? It depends on who you talk to, but at the heart of the matter (arguably) was a simmering three-year labor spat between local stevedores and their terminal operating masters. It also turns out that shippers want their ships turned around quickly, with a minimum of drama and local port costs. Portland, at the time, couldn't provide that, apparently.
Approximately 70 miles inland from the coast, Portland – although it has naturally and reasonably deep draft access – also is more expensive in terms of some port costs, a major component of which was (you guessed it) pilotage. This isn't rocket science. This time around, apparently, the state wants to take at least some of the sting of the pilotage bill out of shipper's pockets. That makes perfect sense.
But, enough about the Pacific Northwest: in Galveston, while they await the edict of the courts in Austin, they've got much bigger fish to fry. Cruise lines, representing more than one-half of the port's revenues, are unhappy about both the murky reasons for an increase in fog-delayed cruise traffic, and the escalating cost of marine pilots. There is much at stake. Last year alone, almost one million passengers came through Galveston for a cruise. The port expects to top that number in 2018. But, not unless they can solve local issues; all of them related to labor – marine labor.
Look North, Young Man, Look North
Galveston would do well to look north to Portland for guidance as to what could come next. In January of this year, and as I prepared for my first print edition of the year, I covered cruise port logistics closely. This included the advent of LNG as a fuel for the coming hordes of LNG-propelled, ultramodern and environmentally correct cruise ships now being built. For some USA East Coast ports, the preferred method of LNG bunkering will be facilitated through the use of an ATB bunker vessel, now also under construction.
I asked one particular cruise line executive if this decision had been made with an eye towards making sure that their tonnage remained mobile and flexible in their future routes and homeports. And the answer came back quickly, succinctly, and in no uncertain terms: "Yes."
Beyond this, Carnival Corporation's CEO, Donald Arnold, also said, "We are still very return focused. We have no hesitation to relocate a ship if necessary for it to overall have more accretive return for our business and just keep in mind it's still so small." That's a wordy answer with some big words. Let me help. Rough translation: a non-performing asset can and probably will be moved to where it can make money.
Local reports place the number of Galveston fog delays in 2017 at more than twice that recorded in previous years. Local pilots say they are being prudent and following good safety procedures. The port itself isn't so sure. Some say the fog delays represent thinly veiled punishment for anyone who had the temerity to oppose the last rate hike. That said; the continuing escalation of delays (of any kind), coupled with the growing cost of local pilots could eventually lead to just one thing.
Irony
Like Texas itself, this story is bigger than the sum of its individual components, and it is potentially far reaching in its ultimate implications. For cruise lines, schedule is everything. If you doubt this reality, all you need to do is to travel to Fisher's Island in the port of Miami and watch the parade of cruise ships on Sunday and then again in the other direction on Friday. Nothing else moves. In the early 1990's, I failed to expedite a tanker's departure from the fuel oil terminal there, in time to beat the cruise ship parade. It's probably why I'm a journalist today. Cruise traffic is KING in South Florida and the local ports know it. The customer, as it turns out, is almost always right.
Terminal 6 at the Port of Portland, Oregon was a lonely place for a long time. It still isn't all that busy. But, Portland is doing all the right things; making all the right overtures to bring it back. I hope they succeed. Separately, the port of Galveston could be moving in a different direction. And, that's because even if the local pilots win the 'Battle of Travis County courts,' the port could still very well lose the bigger war. Think about it: what if Galveston suffered the same fate as Portland, Oregon? One thing is for sure – we'd need a lot less pilots.
All is not lost. Both Galveston and the professional pilots that serve that market might just have one more ace up their sleeve. Taking a cue from Portland, Galveston and its state pilots could petition Texas Governor Abbott for a few hundred thousand dollars to defray local port costs. Remember: "There is a certain irony in a state creating a monopoly, and then subsidizing the cost of the monopoly in order to stay competitive." I think I read that somewhere. – MLPro.
* * *
Joseph Keefe is a 1980 (Deck) graduate of the Massachusetts Maritime Academy and lead commentator of MaritimeProfessional.com. Additionally, he is Editor of both Maritime Logistics Professional and MarineNews magazines. He can be reached at jkeefe@maritimeprofessional.com or at Keefe@marinelink.com. MaritimeProfessional.com is the largest business networking site devoted to the marine industry. Each day thousands of industry professionals around the world log on to network, connect, and communicate.