InterMoor Expansion Could Boost La. Marine Industry
Company builds rigging for deepwater oil and gas platforms, which could be buoyed by recent discoveries in the Gulf of Mexico.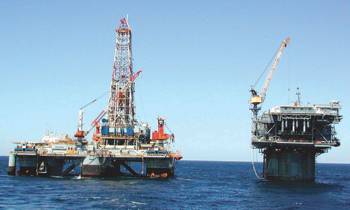 An international company that builds rigging components for deepwater and ultra-deepwater oil and gas platforms is expanding its operations in south Louisiana thanks to the financial incentives offered by state and local officials.
The news comes as continued deepwater development in the Gulf of Mexico helps to buoy shallow water or shelf operations along the Gulf Coast, which have been in a downward spiral in recent months.
InterMoor Inc., a division of United Kingdom-based Acteon, designs and fabricates specialty rigging components for offshore platforms – particularly in depths of 1,000 feet or more.
The company considered a move to the Houston, Texas area, but decided to stay put and expand after packages of just over $15 million were offered by federal, state and local economic development officials for infrastructure improvements to the public lease area within the Port of Morgan City, La., located south of Baton Rouge.
The investment will include land stabilization work, construction of buildings and the purchase of equipment. The end result will include about 30,000 square feet of fabrication area, 20,000 square feet for blasting and painting, cutting machines, storage space for rope and cables and a 300-ton crane.
Company officials hope the new improvements and machinery will be operational by August 2010.
Investments in deepwater support industries could pay dividends to Gulf Coast states as exploration and production companies' long-term outlook for the region focus mainly on deepwater operations. On Nov. 16, BP confirmed an appraisal well struck oil near the western end of a previous discovery well in the Kaskida field located in 5,675 feet of water about 250 miles southwest of New Orleans and could hold 3 billion barrels of oil. That discovery comes on the heels of BP's "giant oil discovery" in September in Keathley Canyon Block 102 about 250 miles southeast of Houston in 4,132 feet of water. Some industry observers believe the discovery could be as large as the "Forties," the largest field found in the North Sea, which has 4 billion barrels of oil.
These developments have long lead times and longer life spans, which translates into stable marine and support jobs for the entire region.
Andy Inglis, BP's chief executive of exploration and production said the new well "builds on the success of our recent discovery to further strengthen BP's leading position in the emerging Lower Tertiary play in the U.S. Gulf of Mexico and supports the continuing growth of our deepwater Gulf of Mexico business into the second half of the next decade."
And that's good news for Gulf deepwater players.