Infrastructure 101: Part Deux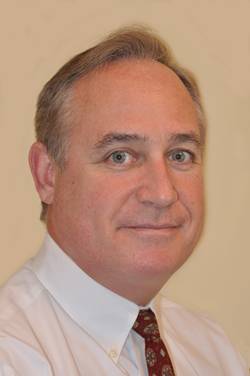 "… U.S. Infrastructure Needs More Impactful Money, Not Just More of It." – Fitch Ratings' Cherian George.
It wasn't too long ago – okay it was at least three Marad Administrators ago – that a Marad staffer confided in me about a U.S. DOT meeting that he had attended; one which was supposed to give government personnel a sense of the progress that DOT was making when it came to developing the nation's infrastructure. One by one, the modes were discussed and benchmarked; rail, trucking and air. Notably absent from the discussion was the waterfront. Our staffer had the temerity to raise his hand and ask why. This was reportedly not well received.
A number of years later, I attended a logistics conference in Hong Kong, where, after I had recovered from the trauma of a 16.5 hour flight (they are still buffing my fingernail marks from the inside of the fuselage), I attended a panel session on logistics. The Canadian delegation gave an excellent talk. One by one, they got up in sequence – representatives from trucking, marine terminals, rail, port executives, etc. – and every one of them said the exact same thing: any transport mode is only as good as the one that immediately follows or precedes it the supply chain.
Progress
It isn't all bad news here in America. In fact, closer to home, and when it comes to domestic infrastructure, the hits (lately) just keep on comin.' Last year, and after more than 30 years, the ribbon cutting to officially open the Olmsted Locks and Dam took place on August 30. Sure, it came with cost overruns that would make even the most experienced Washington politician blush, but at the same time, and in many ways, the Olmsted project was remarkable; arguably the civil engineering equivalent to the Manhattan project.
The Corps estimates that Olmsted will produce average annual national economic benefits of more than $640 million. Operation and maintenance costs will be reduced. New locks mean fewer delays. Olmsted's two 1200 x 110-foot locks will eliminate transit double-locking. Whatever it cost, that was money well spent.
Fast forward to just this week, and the Trump Administration, in concert with Senate Democrats, agreed that they would spend $2 trillion on roads, bridges, water, broadband and power grids. How they will pay for that is less clear, and the course line to reconciling legislation to make it all possible will no doubt be choppy. Maybe it is best that we don't watch them stuff the sausage casing. On the other hand, someone has to.
Separately, and no less important, Washington, DC-based CG/LA Infrastructure Inc. released its list of Top 50 strategic projects. Among these important tasks, thankfully, were maritime projects such as the Soo Locks Upgrade, the Corpus Christi Channel Improvement project, a Rail Support Facility at the Port of Long Beach, California and the Calcasieu Ship Channel project at Port of Lake Charles, Louisiana. In total, the four projects totaled about $3.2 billion in spend.
That Top 50 Strategic U.S. Infrastructure Projects Report will be presented at CG/LA's Blueprint 2025 2X Leadership Forum. That the waterfront was mentioned in just 4 of 50 projects is disappointing, and, that this combined cost is a mere drop in the bucket in comparison of what is proposed ($286+ billion) for other modes of transport and infrastructure, is even more depressing.
According to CG/LA, the U.S. infrastructure industry is at a moment of transition, and President Trump is again talking infrastructure with Capitol Hill, tabling a $2 trillion investment number. Norman Anderson, CEO & Chairman of CG/LA Infrastructure, says, "Following years of underinvestment one of the report's key conclusions is that we have a massive opportunity to leapfrog into the future." I couldn't agree more. On the other hand, where we (might) differ is where and on what that money is spent.
Real Progress
The recent U.S. Department of Transportation's Maritime Administration (MARAD) decision to award $6,790,000 in grants to three Marine Highway projects is a sign that the federal government finally understands where infrastructure money should be spent – and more importantly, why. The funding, provided by MARAD's Marine Highway Program, will ultimately enhance existing shortsea services in Louisiana and Virginia, and support the development of a new project in New York.
Maritime Administrator Mark Buzby said it best, perhaps, when he explained, "America's Marine Highway Program is dedicated to expanding freight movement on the water and this round of grant funding will go a long way towards ensuring that our nation's waterways continue to be utilized as effectively as possible." In other words, it isn't necessary that you sit in traffic behind scores of 53' trailer trucks on long haul assignments, when that cargo can be on the water, utilizing only drayage for that "last mile" delivery.
Notably, the Harbor Harvest Long Island Sound Service was awarded $1,812,285. Shortsea shipping subject matter expert Bob Kunkel's dream of providing a greener and more efficient transport service for Long Island Sound farmers and their eager customers is the perfect manifestation of this type of federal assistance. And, we need more of this.
In a nutshell, the project, also sponsored by the Connecticut Port Authority, involves the development of the Harbor Harvest "Farm-to-Harbor-to-Market" service. The goal of the service is to provide a viable source of waterborne transportation for Connecticut and Long Island farmers and manufacturers by connecting neighboring communities in addition to creating produce markets in both Connecticut and New York. The service will support a more sustainable and marketable transportation option, drastically reducing highway congestion while moving commodities from more than 3,000 farms.
In addition to expanding the use of Jones Act-supported vessels in the region, the project will also reduce shipping costs and increase economic opportunities. It will also take countless trucks off the road, reduce pollution (Kunkel's first vessel boasts groundbreaking hybrid propulsion), and make the morning commute just a little easier for local residents.
The so-called Baton Rouge – New Orleans Shuttle on the M-55 was awarded $3,155,622. This project, sponsored by the Port of New Orleans, will support the Ports of Baton Rouge and New Orleans Container on Barge Service, allowing them to purchase purpose-built vessels that will increase the viability of the service. As Louisiana's chemical industry continues to grow, the demand for more inland transportation has increased; the barges are essential to increasing the capacity of the shuttle, intermodal efficiency and reducing costs. According to Marad, the existing container on barge service currently moves approximately 16,800 FEUs between Memphis/Baton Rouge and New Orleans, operating twice weekly to deliver export cargo that will be loaded on deep-draft container ships.
In addition, the James River Expansion Project on the M-64 was awarded $1,822,093 by Marad. Sponsored by James River Barge Lines, the grant funds will be used for the construction of a third barge to expand the existing service in order to accommodate an estimated 27% annual growth on the M-64 corridor. Since its inception in 2008, the 64-Express barge service has seen substantial year-over-year cargo growth, transporting a total of 27,626 containers in fiscal year 2018, an increase of 23% from fiscal year 2017. In case you missed the point, that's 27,626 trucks that you didn't have sit behind in traffic in 2018. The addition of a third barge would capitalize on previous Marine Highway Program investments by increasing the number of weekly trips to seven days and carrying an average of 170 containers per trip.
(Hopefully) More Progress to Come
The reality is that regardless of what happens with the economy – long or short term – the shipment of freight in North America will explode over the next three decades. It's not that there isn't enough cargo to go around for all the freight modes; instead, there's too much.
Our Canadian friends have it right. They all know that they need each other. The truckers (apparently) aren't worried about losing market share to rail, who isn't worried about losing market share to the waterfront, etc. What they are worried about is just how much freight they can win from U.S. West Coast ports in a post-Panama Canal expansion era, with their on-dock rail connections to a very fast class one railway heading east. That's how you run a supply chain.
In North America, the trucking crisis is just around the corner. Stakeholders predict a nationwide shortage of as many as 50,000 drivers within ten years. The reasons for that are many, but one way to attack the problem is to let these professionals go home at night. In an intermodal equation that only employs drayage as the link that makes that final mile delivery, trucking outfits can handle multiple deliveries daily with one local driver, who, at the end of his shift, can go home and see his (or her) son's little league game. Before that can happen, however, the ports and inland waterways have to be made ready to make that final handoff a seamless one.
Last month's shortsea shipping Marad grants are a very good start. So, too, is talk of $2 trillion in infrastructure funding on the Hill. But, we have to get it right, and we need to get our priorities in order. To that end, Fitch's Cherian George insists, "This is a job for independent, non-partisan infrastructure commissions with experts, not a job for politicians. Elected officials need to accept that fact and that for this to work, accepting the commission's recommendations should be treated as mandatory not optional." Let's hope that vision becomes our reality. – MLPro.
* * *
Joseph Keefe is a 1980 (Deck) graduate of the Massachusetts Maritime Academy and lead commentator of MaritimeProfessional.com. Additionally, he is Editor of both Maritime Logistics Professional and MarineNews magazines. He can be reached at jkeefe@maritimeprofessional.com or at Keefe@marinelink.com. MaritimeProfessional.com is the largest business networking site devoted to the marine industry. Each day thousands of industry professionals around the world log on to network, connect, and communicate.