ICS & LNG Worries: A Tempest in a Teapot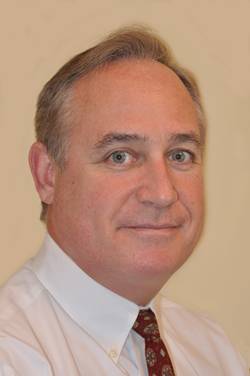 The International Chamber of Shipping (ICS) recently voiced its concerns that the United States was potentially engaging in protectionist practices, especially where it concerns the future exports of liquefied natural gas (LNG). As the U.S. Congress continues to debate lifting the ban on crude oil exports, the policy shift seems more and more likely as time passes. The shape of those future export rules, apparently, is what has ICS in an uproar.
Elsewhere, last week's release of a U.S. GAO report (GAO-15-745T), entitled, "Crude Oil Export Restrictions: Studies Suggest Allowing Exports Could Reduce Consumer Fuel Prices," would seem to allay at least some of the fears that exporting a portion of our feedstocks would make it more expensive for consumers here at home. And, if gasoline isn't going to get any more expensive, then neither will the cost of energy for big business. Big Business, FYI, is a vociferous opponent of U.S. crude exports.
Separately, the U.S. Trade and Development Agency (USTDA) recently awarded a grant of nearly $900,000 USD to the Panama Canal Authority (ACP) to support the planning of a liquefied natural gas (LNG) import terminal. The planning work has to be done by a U.S. company, but the real story is that the U.S. government sees it likely that U.S. LNG will soon be passing through the Panama Canal Zone – one way or another – and that they want that infrastructure to be friendly to whatever is being developed here in the lower 48. Fair enough. I like it.
Meanwhile, and notwithstanding the current doldrums that crude oil prices have fallen to, the attraction of (a.) making money through oil exports, (b.) increasing tax revenues for the federal and state governments and (c.) just as importantly, reducing the massive trade deficit, would collectively seem to point to the inevitable decision to start sending crude oil abroad. Industry analysts are already predicting expanded energy exports by sea as a direct result of the so-called shale revolution. At the same time, some international ship operators – represented by ICS – are anxious because (they say) in December 2014, President Obama signed some little noticed legislation requiring the U.S. Secretary of Transportation to implement a program to promote the use of U.S. flag ships. I have to admit that I also missed the event, as it was taking place.
Also, according to ICS, the new DOT mandate would likely "prioritize the processing of licenses for new deep water LNG export facilities from those exporters that indicate they plan to use U.S. flag gas carriers, rather than ships operated by foreign shipping companies." Beyond this, says ICS in the same breath, the European Commission (which represents the EU in trade negotiations) and governments of other countries with large LNG tanker fleets, such as Japan and Norway, are also concerned. If so, they've in truth got little to worry about.
For starters, the same administration that signed the so-called "protectionist" legislation alluded to above is the same group that has issued more Jones Act waivers in the last six years than the collective efforts of the preceding ten administrations that came before them. And, for a guy who got elected (in part) by wooing the labor vote, that's arguably a pretty sorry left wing record. Just ask the maritime unions. Nevertheless, and for the President, it is a low risk event that looks good on paper but in the final analysis, accomplishes little.
My industry sources tell me that the cost of a Panamax LNG tanker would be roughly $110 to $120 million USD to build in Korea. Here? Probably three times that amount, escalating to as much as $350 million. Hence, the likelihood of a U.S. flag LNG tanker intended for international commerce to be built within our shores anytime soon rests on two chances: slim and none. But, what about LNG moving from U.S. port to another? Wouldn't we then need a Jones Act vessel? Not really. That's what cargo 'swaps' are all about. These traders know exactly what they are doing.
Assuming the federal government would strictly tie the use of U.S. tonnage to LNG exports, and until one such vessel actually exists, it is most decidedly a moot point. Even ICS concedes that point, albeit in a backhand manner, within the text of their press release. Beyond this, the price differential of chartering such a vessel versus a foreign, flag of convenience fixture, would be prohibitive and probably defeat the purpose of exporting LNG in the first place. And, I don't care if they are giving the gas away at Henry Hub, the result would be the same.
ICS also takes the United States to task for its practice of "restricting foreign carrier access to maritime trade between U.S. ports." This 'red herring' also discounts the fact the United States is not the only maritime nation to engage in such practices, and that the Jones Act, in its current form – like it or not – serves a valid purpose for this island nation.
ICS goes on to theorize that "the initial U.S. program will lead to foreign LNG shipowners being discriminated against in other ways, such as being required to employ U.S. seafarers," which they allege are far more expensive to employ than their non-U.S. counterparts. I, for one, would like to see that apples-to-apples comparison. Beyond this, U.S. mariners are already on board foreign flag LNG carriers and it hasn't yet appreciably increased the cost of running those vessels. Nevertheless, if it is okay for a U.S.-based financial institution to outsource their entire IT workload to another country, then it ought to be okay to insist on a few U.S. mariners billeted on board LNG tankers of any nationality. But, I'll leave that decision to others.
The reality of the current discussion is that (you would think) the international oil & gas community would be far more interested in what the net impact of a sudden flood of LNG and/or crude oil on the open markets would do to global energy prices than they would about the seemingly remote possibility of U.S.-flagged vessels being mandated to carry those commodities abroad. Apparently not. Go figure.
The export of domestic crude oil and LNG is a good idea. And, I hope it comes to fruition sooner, rather than later. The Government Accounting Office (GAO) seems to think so, too; as does the current administration, one which is only too happy to fund infrastructure project studies to support that premise. Everything else is just background noise. Some might even call it a 'tempest in a teapot.' – MarPro.
* * *
Joseph Keefe is the lead commentator of MaritimeProfessional.com. Additionally, he is Editor of both Maritime Professional and MarineNews print magazines. He can be reached at jkeefe@maritimeprofessional.com or at Keefe@marinelink.com. MaritimeProfessional.com is the largest business networking site devoted to the marine industry. Each day thousands of industry professionals around the world log on to network, connect, and communicate.