Horizon Lines shows the creakiness in That Act
The losses continue and the future seems a touch flat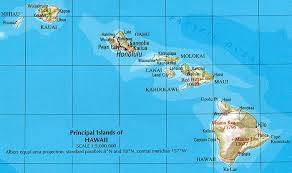 One of the three top dogs in intra-US container shipping, Horizon, continues to lose money, although at a slower rate than last year. For the full year to the end of December, 2013 the Jones Act carrier brought in just over $1 billion in operating revenue --- virtually the same as the previous year – and $31 million in  operating income after taking expenses into account.
This was a distinct improvement over 2012, when operating income was only $4 million. But this improvement was wiped out by finance charges, mostly interest expenses on all those borrowings, which led to a $35 million overall loss.
For 2014, the carrier expects container volumes to increase over 2013. "This projected volume growth takes into consideration the estimated impacts of a new competitor that entered the Puerto Rico Gulf service during 2013 for a full year in 2014, "says Horizon, "as well as a second vessel being added by a competitor in our Hawaii service during 2014, partially offset by the full - year impact of adding a bi-weekly Jacksonville sailing to our southbound service between Houston, Texas and San Juan, Puerto Rico."
So far so good. Then comes the kicker. "Overall, revenue container rates are expected to range from flat to a marginal improvement in 2014. We expect the new vessel capacity added in Puerto Rico during 2013 and being added in Hawaii in 2014, as well as a challenging economic environment in Puerto Rico, to impact rates in 2014." In other words, more of the same as previously.
Meanwhile, the people in its biggest market – Hawaii – are getting a mite fed up. Seven legislators in the state are asking Congress to exempt the islands from the Jones Act, saying that the law increases the costs of goods and services by about 35 percent.
Another of the top dogs, Matson, has reported a slight drop in operating income to $94 million for 2013 over the previous year, with container volumes on the Hawaii route up just over 3 percent to 34,000. "Despite the lull in container volume that has continued into early 2014, the Company believes that the Hawaii economy is in a multi-year recovery and is anticipating modest market growth in the trade in 2014."
Container volumes for the China trade were up 11 percent to almost 16,000. "In 2014, overcapacity is expected to continue, with vessel deliveries outpacing demand growth, leading to modest freight rate erosion.  The forecast is that "ships will remain at high utilization levels," while the route "will continue to realize a premium to market rates" for the expedited service.
The economics of the Jones Act continue to weigh on the minds of politicians.