Hope Springs Eternal
A look at the heartland, Great Lakes, the Seaway and inland infrastructure, too. It's good news, bad news and a time for head scratching, too.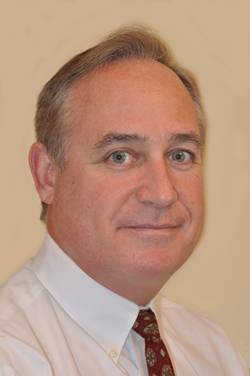 In case you missed it, Spring has sprung. I know this (certainly not because it is warming up) but only because on March 22nd, the St. Lawrence Seaway Management Corporation (SLSMC) announced the opening of the Seaway's 55th navigation season with the transit of Canada Steamship Lines' newly built Baie St. Paul through the St. Lambert Lock. The Baie St. Paul sets new standards in energy efficiency, reliability and environmental protection. More fuel efficient than existing vessels, it will save approximately 750 tons of fuel per year, amounting to a yearly carbon emission reduction of 2,400 tons. It also should not be a surprise that this vessel outperforms alternate modes; generating 38% less GHG emissions than rail and 88% less GHG emissions than trucks. That should warm the hearts of all maritime stakeholders, even during the coldest and most wintery March that I can remember.
Separately, the St. Lawrence Seaway is looking for an increase in tonnage this year, as the recession – like the toughest winter in a decade – slowly eases. The resurgence of manufacturing in North America is fueling demand for cargoes and having positive implications for Great Lakes shipping.  And, reflecting perhaps the end of the recession and the need to properly fund all infrastructure, the St. Lawrence Seaway Management Corporation (SLSMC) also announced this month that tolls for the 2013 navigation season will increase 3 percent, ending a five-year freeze on toll rates. To be fair, five years is a long time to hold the line on rate increases. This one is probably overdue.
On the American side of the equation, Dr. Arthur Sulzer has been sworn in as Member, Advisory Board of the Saint Lawrence Seaway Development Corporation. Nominated by President Obama in July, 2012 to a 5 year position on the Saint Lawrence Seaway Advisory Board, he was confirmed by the U.S. Senate and sworn in this January 2013. Sulzer is a longtime champion of U.S. marine transportation causes and has been active in recruiting and educating young Americans about the merits of a career on the waterfront and at sea. A retired U.S. Navy Captain, he is also a graduate of the State University of New York Maritime College, holds several marine licenses and has a CV/Bio that's much too long and distinguished to list here. In other words, his credentials include much more than lip service. He actually gets something done. Suffice it to say that he is a good addition to the fight.
Just up the icy river from the Seaway itself, the 2013 Great Lakes shipping season also kicked off on March 2nd with the sailing of the tug/barge unit PRENTISS BROWN/ST. MARYS CONQUEST, which departed its winter lay-up berth in Milwaukee and sailed for Charlevoix, Michigan, where it loaded 9,200 tons of cement for delivery to Chicago. Over the next several weeks, 52 more U.S.-flag lakers will return to service and spend the next 10-plus months hauling the raw materials that are the foundation of the industrial heartland.
Meanwhile, in February, the U.S. Maritime Administration issued yet another report about things we already know. It seems that overall U.S. maritime cargo volumes in the Great Lakes region are recovering from extreme lows experienced in 2009. The report, entitled Status of the U.S.-Flag Great Lakes Water Transportation Industry, finds that the U.S. Great Lakes maritime industry is generally healthy, providing efficient, safe and environmentally friendly transportation services.  It continues to be competitive with railways and trucks and, supported by responsible regulation and infrastructure maintenance, will remain an essential part of the regional and national economies.
According to David Matsuda, U.S. Maritime Administrator, "The Department of Transportation is committed to a strong future for the maritime industry, and the Great Lakes fleet is an extremely important part of that future. This study helps the Agency and our industry partners better understand what we need to do to needed to keep Great Lakes shipping competitive and responsive to regional needs." On the other hand, it should be obvious to most stakeholders as to what needs to be done in the Great Lakes in order to keep it competitive and efficient. The Lakes Carriers Association (LCA), the advocacy group representing U.S.-flag vessel operators on the Great Lakes, knows only too well that the rosy picture painted by Marad is a fragile prosperity. And unless the dredging and infrastructure maintenance is ramped up in the region, these efficiencies will go the way of steam powered ships.
Drilling deeper, and also according to LCA, the recovery of U.S.-flag shipping on the Great Lakes took significant strides last year. U.S.-flag lakers carried 93.8 million tons of dry-bulk cargo in 2011, an increase of 5.75 percent compared to 2010. The 2011 "float" was also just about on par with the fleet's 5-year average. That's the good news. Shipments of major dry-bulk commodities on the Great Lakes totaled 142.6 million tons in 2011, an increase of 3.2 percent compared to 2010, but a decrease of 3.8 percent compared to the trade's 5-year average.
Dredging issues and other challenges remain for Great Lakes operators. For example, U.S.-flag lakers have not set a cargo record since 1997. Lack of adequate dredging, coupled with fluctuating water levels, are the reason no new benchmarks have been established. Lake Superior began 2011 at 13 inches below its Long Term Average (LTA), remained well below that for the entire year, and ended 2011 at 12 inches shy of LTA. In fact, Superior is in its longest recorded stretch of being continuously below LTA. Similarly, Lake Michigan-Huron began 2011 at 19 inches below LTA. Above-average precipitation over the course of the year enabled the Lake to rise to within 11 inches of LTA by December 31. As a composite situation, there is room for improvement here.
The impact of the dredging crisis is only too clear: A typical Great Lakes bulker carries anywhere from 50 to 267 net tons of cargo for each inch of loaded draft and can, when harbor and channel conditions permit, load to drafts that range from 19 to 28 feet or more. For example, the largest iron ore cargo ever to transit the Soo Locks is 72,300 tons (1997). Yet in 2011 the top load for the same vessel in the same trade was 66,181 tons, a decrease of 6,119 tons, or 8.5 percent of the vessel's potential capacity.
Most 1,000-footers in the Head-of-the-Lakes trade typically make about 50 trips per year. Assuming the vessel forfeited 6,100 tons each trip, lack of dredging resulted in about 300,000 less tons of iron ore in 2011. The economic ramifications are significant. Every vessel and commodity feels the impact of the dredging crisis. Ships able to carry more than 70,000 tons of coal per trip are leaving the dock with less than 67,000 tons in their holds. Boats capable of loading 28,000 tons of limestone are forfeiting 1,200 tons or more when serving some under-dredged ports. A tug/barge unit dedicated to moving cement has had to shed nine percent of its capacity.
Bottom Line: According to the Lake Carriers Association and its President, James Weakley, there's no reason Great Lakes ports and waterways can't be dredged to project dimensions. The Harbor Maintenance Trust Fund (HMTF) has a surplus approaching $7 billion. The U.S. Army Corps of Engineers estimates $200 million or so would restore the Great Lakes navigation system to project dimensions. LCA and its members continue to try and persuade Congress to pass legislation that requires the HMTF to spend what it takes in for dredging on dredging. Marad has little to do with that, but on the other hand, if they aren't going to lobby (vigorously) for what needs to be done, they also have no place in the game.
Infrastructure Two recent reports, both issued to discuss the conditions on U.S. inland waterways and ports. A GAO report entitled, "Maritime Infrastructure: Opportunities Exist to Improve the Effectiveness of Federal Efforts to Support the Marine Transportation System, GAO-13-80, November 13," suggests ways to improve federal efforts to support our domestic marine transportation system. Also just out is the 2013 Report Card for America's Infrastructure from the American Society of Civil Engineers (ASCE). That report gives inland waterways infrastructure a grade of D- and then goes on to say that, "Our nation's inland waterways and rivers are the hidden backbone of our freight network, "America's inland waterways infrastructure grades have gone from a D+ in 2001 to D- in 2005 and 2009." 

As for the GAO report, it says – not surprisingly, "The U.S. Army Corps of Engineers (Corps) and the Department of Transportation (DOT) use a variety of programs to maintain and improve Marine Transportation System (MTS) infrastructure. The Corps is the lead federal agency responsible for maintaining and improving navigable waterways. Corps data show that obligations for navigable waterways have decreased from over $3 billion in fiscal year 2009 to about $1.8 billion in fiscal year 2011. Most annual DOT funding is provided to states through formulas, and states determine which projects to fund. For example, in fiscal year 2011, the Surface Transportation Program provided $9.5 billion to states for a variety of transportation projects, which may have included port improvements. However, because DOT does not specifically track formula funding used to maintain or improve ports or port connectors, officials were unable to provide GAO the extent to which these funds were used for port improvements, although the officials stated that the number of port-specific projects was likely small." But, hey, read the whole report if you want to get really depressed.


 

Summing Up: Connecting the Dots
It's all interconnected. And only when the federal government realizes that the path to prosperity is a straight line through the nation's ports, Great Lakes and Inland waterways, the faster this tepid recovery will begin to gather some proverbial steam. I read recently where crude oil from North Dakota is rolling into Beaumont / Port Arthur, Texas-area refineries – on railcars. That doesn't sound very efficient, economically viable or environmentally sound to me. Perhaps the U.S. Maritime Administration can do a study on what needs to be done to put that cargo back on the river where it belongs. That's the ticket!
Actually, what we really need is action. I'm constantly reminded that the U.S. Maritime Administration is the only modal arm under the U.S. Department of transportation that has very little in the way of regulatory powers. David Matsuda has, in the past, dubbed Marad as our "Maritime Cheerleaders."  All of that said, I wonder how more good that Marad budget – about $350 million, give or take $10 million – could do if it were sunk into dredging and lock infrastructure. We'd lose a cheerleader, but gain untold efficiencies. I'm just saying.
Throughout the course of this entry, I've referenced no less than four reports. We do not need any more data. We know what needs to be done. It's well past time to do it. – MarPro
* * *
Joseph Keefe is the lead commentator of MaritimeProfessional.com. Additionally, he is Editor of both Maritime Professional and MarineNews print magazines. He can be reached at jkeefe@maritimeprofessional.com or at Keefe@marinelink.com. MaritimeProfessional.com is the largest business networking site devoted to the marine industry. Each day thousands of industry professionals around the world log on to network, connect, and communicate.