High Speed Misery: for Both Superferries & U.S. Taxpayers Alike
Marad offers former Hawaii Superferry hulls for sale on "as is, where is" basis. When and where the boats will go is anyone's guess. Could they be reflagged?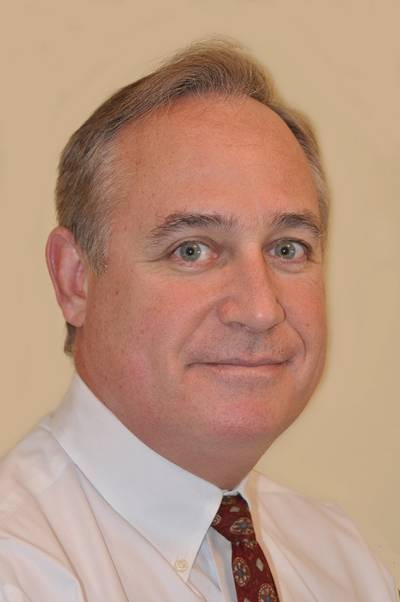 As Marad closes the book on the Hawaii Superferry debacle and limps along in autopilot – hoping no one asks them the hard questions – I reflect back to the previous administration's version and frankly yearn for the spirited give-and-take of a federal agency that knew what it was doing and wasn't afraid to debate the issues.
In case you care, the star-crossed vessels are currently berthed in Norfolk, Virginia.  Bids must be received not later than 5:00 pm on July 20.  In advance of this column, I contacted Mr. David Heller of Marad's Office of Shipyards and Marine Engineering for information, as instructed by the notice (here's his e-mail address, but don't contact him unless you are buying: David.Heller@dot.gov). Mr. Heller responded by telling me to call the Marad PAO for information, as he was only available to talk to perspective buyers. And, that's just what I did. I'm still waiting. * sigh *
Less than two weeks ago, I also queried Marad's PAO about a 27 June DOT press release touting $1.58 billion for Major Transit Projects Across America. On that occasion, and lacking any E-mail or telephone contact information from the voluminous announcement, I asked Marad about the one project (less than 1 percent of the total funding authorization – one of 27 projects) that involved a (potential) maritime component. On that occasion, I was told to contact DOT – this was a highway and rail deal. I replied that I would have done so had (a.) I not been interested solely in the maritime component of the grants and (b.) some sort of contact information been provided. With this crew, you are darned if you do and darned if you don't.
Beyond the sadness (anger?) of seeing the potential final demise two of the most environmentally correct, U.S. built and flagged vessels ever produced, I'm also curious to know whether the sleek ferries could be bought and then reflagged. The way that I read the Marad solicitation, it is more than possible. Getting confirmation of that in the current DOT / Marad climate (I mean, during your lifetime and/or mine) is another thing altogether.  
Research shows that the transfer of a U.S.-flag boat to another registry and/or to a non-U.S. citizen owner requires prior approval of MARAD under 46 U.S.C. § 56101. Apparently, MARAD has the authority to evaluate any proposed transfer based on certain criteria; this consists primarily of "national security" issues and/or a loose relationship with EPA, who reviews whether the vessel contains any PCBs and decides whether or not the transfer would violate the prohibition of the exportation of PCBs. While not necessarily written in stone, the latter process can and has held up the transfer of other U.S.-flag vessels for extended periods. And, the policy applies no matter what the vessel is being sold for; scrap or continued operations.
It is hard to imagine that the two vessels were built on anything short of the new "green" specs, but I suppose anything is possible. Bottom line: it looks like the ferries could be sold to foreign interests and also reflagged. Or, maybe a U.S. flag operator will come to the rescue. If and when either scenario plays out, as much as $85 million in U.S.-based private equity capital, a guaranteed $136 million Title XI federal loan and tens of millions from the state of Hawaii to jumpstart the ill-fated Hawaii Superferry project will probably be paid back at 50 cents on the dollar.
There are a few stipulations and caveats that accompany the proposed sales, including the requirement that both vessels be bought (or sold simultaneously to two buyers). Additionally, Marad says that "because the Vessels are U.S. flagged, any bidder who is a foreign citizen must be prepared to comply promptly with the provisions of 46 U.S.C. 56101 and MARAD's implementing regulations. And, Marad reserves the right to refuse any bid.
With the national security issue out of the way – the Navy apparently does not want the vessels – and the environmental EPA / PCB caveat unlikely to derail any potential deal, it looks like the superferries may be on their way to a foreign destination. And, why not? Getting two brand spanking new vessels on the cheap to operate in what is otherwise a proven market concept in a dozen other places makes perfect sense. In the meantime, and lacking any work from the current lien holders, the vessels continue to rack up expenses for the taxpayer's account.
Unable to determine whether Marad had yet received any offers for the vessels or anything else beyond the terse announcement, I guess we'll all have to wait to see what transpires when the sea smoke clears. That said, you don't need Marad to confirm what you already know: Someone, somewhere, is going to get quite a bargain. And, you are going to pay for it. – MarPro.
* * *
Joseph Keefe is the lead commentator of MaritimeProfessional.com. Additionally, he is Editor of both Maritime Professional and MarineNews print magazines. He can be reached at jkeefe@maritimeprofessional.com or at Keefe@marinelink.com. MaritimeProfessional.com is the largest business networking site devoted to the marine industry. Each day thousands of industry professionals around the world log on to network, connect, and communicate.