Harmonizing Shipping Regulations: not so fast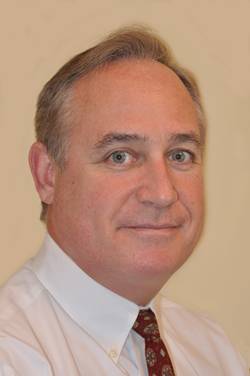 As the White House Opens a Public Comment Period Seeking to Harmonize Shipping Regulations – something the current administration characterizes as a move to reduce regulatory costs and restrictions on the U.S. maritime industry – the concept and the intent sounds good. To a point.
For many maritime industry stakeholders, the federal government's push to 'harmonize' certain regulatory schemes is long overdue. For example, and looking at the Balkanized ballast water treatment regulations that currently span international, federal (EPA and the U.S. Coast Guard) and as many as 17 individual state policies, then you understand why it is necessary to contemplate such harmonization goals. The recent failure of the so-called VIDA Act legislation, intended to marry ballast water regulations under one federal standard, and which got caught up in the coming midterm madness, is a perfect manifestation of the types of issues the government hopes to solve.
On the other hand, notwithstanding the positive message that the Trump Administration's efforts might signal for the collective domestic waterfront, there is one area where less would most decidedly not be better. We're talking about drug and alcohol testing for mariners. According to Patrick Mannion at the U.S. Coast Guard's Drug and Alcohol Program, the number of positive tests for drug and alcohol is increasing significantly.
Separately, a regulatory 'hold' on new regulations has the potential to prevent some much needed changes in how we detect, report and ultimately prevent drug and alcohol abuse on board marine vessels.
It was way back in 2013 that U.S. Coast Guard Administrative Law Judge Walter J. Brudzinski penned a short article, within the pages of Maritime Logistics Professionalmagazine, entitled, Why We Test for Drugs & Alcohol. Within that piece, he also asked and answered the question: Is chemical drug and alcohol testing of commercial vessel personnel effective? It turns out that it is. But, we only know that for sure because of a significant hole in U.S. law.
In a nutshell, the Coast Guard in 1988 implemented chemical testing to discourage drug and alcohol use by commercial vessel personnel, reduce the potential for marine casualties related to drug and alcohol use, and enhance the safety of the maritime transportation industry. Brudzinski – apart from and outside of his duties as an administrative law judge – set out to determine the effectiveness of these rules. In his study, Post-Accident drug and alcohol test results of crewmembers from two vessel categories were compared.
The first vessel category consists of minimally regulated commercial fishing vessels (CFVs) with no crewmember chemical testing requirements except for Post-Accident drugs and alcohol. The second category consisted of highly regulated small passenger vessels (SPVs) of 100 tons or less with comprehensive crewmember chemical testing requirements. The drug test results that marine employers submit to the Coast Guard each year, 2003-2011, were also compared.
At the time, U.S. Documented small passenger vessel (SPV) crewmembers in safety sensitive positions were subject to chemical testing as well as credentialing or licensing requirements. SPVs were also subject to inspection and are the most regulated of all U.S. Documented vessels. Conversely, U.S. Documented commercial fishing vessels (CFVs) are subject to the least amount of Coast Guard regulation. It turns out that certain personnel on these CFV's are not subject to subsequent Random or Reasonable Cause testing. They are, however, subject to Post-Accident drug and alcohol testing, so – said Brudzinski at the time – they presented a perfect contrast to SPV crewmembers for comparison.
The numbers clearly showed that decreasing Random positivity rates have, on the average, predicted decreasing Post-Accident positivity rates at least from 2003-2011. And, on vessels where comprehensive chemical testing is required, lower Random positivity rates result in fewer serious marine incidents with drug involvement, thereby enhancing the safety of the maritime transportation industry.
Chemical testing appears to have discouraged drug and alcohol use. Analysis of 2003-2011 Post-Accident data showed positivity rates from small passenger vessel crewmembers subject to comprehensive chemical testing to be significantly lower than those from commercial fishing vessels not subject to comprehensive chemical testing. Put another way, there is less likely to be drug and alcohol use in the more highly regulated segments of the maritime industry. Further, chemical testing also appears to have reduced the potential for marine casualties related to drug and alcohol use.
It is important to note that Brudzinski's findings do not necessarily reflect the views of DHS, the Coast Guard or its leadership, or the Office of Chief Administrative Law Judge. Separately, however, and without commenting on the work done by the Coast Guard's chief administrative law judge, the Coast Guard's Patrick Mannion stressed that the Coast Guard considers its Drug & Alcohol Program to be extremely important. Beyond that, he said, "Drug and alcohol abuse is of great concern to the Coast Guard. The testing and reporting programs provide a meaningful deterrent to the problem." Despite all of that, however, he also reported that the rules concerning random testing of certain mariners on board commercial fishing vessels had not changed appreciably in the intervening years.
Two Steps Forward, One Back
There are some important developments on the drug and alcohol testing front. First, and in January of this year, the U.S. Department of Transportation ramped up the reporting requirements from Medical Review Officers (MRO), who now have to report their finding to the Coast Guard directly. In other words, some positive test results that might have previously gone under the radar, will no longer escape the Coast Guard's attention. Indeed, says the Coast Guard's Mannion, as many as half of the positive test reports that the Coast Guard takes action on are non-DOT required tests. Mariners looking to 'shop' results from MRO to MRO until they got the answer they wanted have just lost another avenue to circumvent the rules.
Secondly, and in May, a bill introduced by Senator Thune in the U.S. Senate aims, among other things, to "improve Department of Transportation controlled substances and alcohol testing." The 'Fighting Opioid Abuse in Transportation Act' could, if enacted, help to standardize and mandate the use of hair and saliva testing methods for authorities seeking to detect and prevent drug abuse in the transportation industries. Moreover, it addresses reporting and more robust data collection methods. On the other hand, how this effort squares with the 'regulatory hold' on new rules at the present time is less certain.
At the same time, a cottage industry of drug and alcohol testing firms, some of them utilized by private industry for pre-screening of potential employers, also have no responsibility to report their findings to the federal authorities. It's probably safe to say that the Coast Guard would like to capture as much of those findings as possible. But that's a battle for another day.
A U.S. DoT spokesperson told MLPro this week, "Employers and employees operating commercial vessels are subject to drug testing according to United States Coast Guard (USCG) regulations, and the USCG via a Memorandum Of Understanding follows DOT regulation, 49 CFR Part 40, for their drug testing procedures." That said; we know that the system isn't yet perfect and that there are loopholes that allow some mariners to escape closer scrutiny. That makes us all a little less safe.
We would suggest that all mariners – whether they're slicing fish filets or piloting a boat – should be subject to the same rules. At the same time, and as technology allows better and more accurate testing and reporting methods, these too should be included in the Coast Guard's drug & alcohol testing toolbox. Similarly, the suddenly popular move towards easing of 'burdensome' regulations for the maritime industry should be navigated with care. Let's not throw the baby out with the bath water.
An industry that chafes under looming zero emission mandates, ballast water treatment deadlines, subchapter M inspections and a raft of other regulatory anvils can (and rightly should) look forward to a more logical, harmonized and hopefully less intrusive impact of government oversight in the future. With caveats. Freezing (or easing) the current rules that apply to drug and alcohol testing, however, would be a mistake. The data clearly shows that, in this case, deterrence in the form of random (and post-casualty) testing works well. With a more blanket, all-inclusive approach to testing and reporting, it would produce a remarkably safer maritime workplace. – MLPro.
* * *
Joseph Keefe is a 1980 (Deck) graduate of the Massachusetts Maritime Academy and lead commentator of MaritimeProfessional.com. Additionally, he is Editor of both Maritime Logistics Professional and MarineNews magazines. He can be reached at jkeefe@maritimeprofessional.com or at Keefe@marinelink.com. MaritimeProfessional.com is the largest business networking site devoted to the marine industry. Each day thousands of industry professionals around the world log on to network, connect, and communicate.