Gulf Coast OSV Operators Hope IRS Fulfills Directive for Foreign Vessels
Internal Revenue Service directive wants foreign operators to pay fair share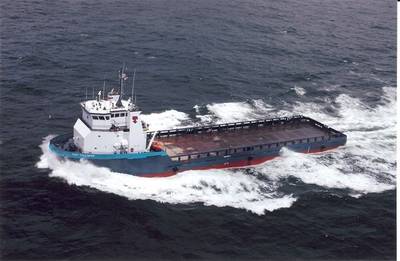 U.S. flagged offshore service vessel operators are hoping the Internal Revenue Service follows through on a recent directive to its field officers to crack down on foreign vessels working in the U.S. offshore oil and gas industry.
Keith Jones, the IRS' industry director of Natural Resources and Constructed told field officers that increased numbers of foreign flagged vessels working in the Outer Continental Shelf do not comply with federal filing requirements.
Specifically, the federal agency identified contracts performing services, such as seismographic testing, drilling, repair and salvage work. Other offenders are operators moving supplies and personnel between U.S. ports and the OCS and other foreign-registered boats that time charter.
Officials with New Orleans-based Offshore Marine Service Association said the IRS analysis confirmed their suspicions that foreign vessels working off the U.S. coast on federal deep-water leases were not paying U.S. taxes.
Ken Wells, the group's president, said under the IRS guidance if a foreign vessel fails to pay taxes on U.S. work, the charterer must pay 30 percent withholding to cover the taxes owed. Domestic operators complain foreign operators would undercut their rates by sidestepping tax obligations, thus making it more difficult for U.S. operators to compete.
The announcement coincides with a Customs and Border Protection Agency review of its rulings regarding foreign vessels' ability to move cargo to offshore projects from U.S. ports. Under the Jones Act, foreign vessels are prohibited from moving cargoes between U.S. ports and projects.
Wells said he sees the two efforts as "linked."
"Not only do we believe these vessels have been carrying cargo that only U.S. vessels should carry, but now we find out they are cheating our country out of tax revenue, as well," Wells said.
With OCS work quickly becoming the last frontier for OSV work in the Gulf of Mexico, any help to level the playing field at home and steer business back to domestic operators would be good news for the homegrown industry.