Greening the Research Fleet
Industry and Scientists chart the way forward during two days of substantive discussions at Duke University in Durham, NC. Solutions, strategies and emerging technologies all on the table as oceanographic research vessel operators look for ways to minimize their environmental footprint while enhancing their financial position to continue important missions. A rare partnership begins to yield fruit.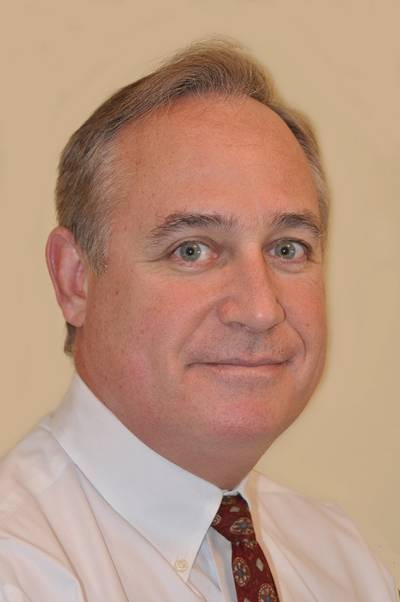 Durham, NC: At one of the more productive and interesting workshops attended by this writer in recent memory, the full breadth of the ocean research community came together this week to hear from industry experts who laid out possible ways for research vessels to economically and effectively keep their vessels not only in environmental and regulatory compliance, but also, to exceed that benchmark. Along the way, the different issues faced by research vessel operators became obvious. Likewise, emerging solutions got just a little bit closer.
The Nicholas School of the Environment at Duke University provided the ideal setting for the University-National Oceanographic Laboratory System (UNOLS) workshop – entitled Greening the Research Fleet – which advanced the effort to develop sustainability guidelines for oceanographic research vessels. Indeed, the 1-1/2 day workshop featured presentations from marine architects, designers, builders, related private businesses, and representatives of the federal government and foreign research vessel operators.  The exchange of information was well received by the gathered throng of ship operators, scientists, technicians, builders, and marine architects, all with the ultimate goal of greening the academic fleet.
The World's Oceanographic Research Fleet Evolves
At stake for workshop participants was the future of the combined collection of UNOLS research assets, including 33 ships, 17 laboratories, and as many as 61 research institutions. UNOLS, originally created in 1971, lists as one of its primary purposes as the promotion of access to research fleets and facilities.  As regulatory and environmental pressures increasingly impinge on their collective scientific missions, a similarly important goal is the "greening" of the research fleets in a cost-effective manner, extending in some respects beyond that required by the authorities. As it turns out, it's no small task.
Industry and academics alike discussed and defined various aspects of vessels and their scientific missions, along with the impact of each on the environment. Discussions ranged from port facility considerations all the way to lube oils, emissions, trash and a myriad of other considerations. And, the question was asked, "If scientists were driving boat design, what would their hot-button 'wish-lists' include?" The answers might just surprise you.


Baseline: Time to Catch Up
Arguably, the world's research vessels lag behind their commercial counterparts in terms of environmental correctness, but if so, the gap appears to be largely a function of finance. Whereas shipping companies can reinvest profits (and more plentiful human resources) in smart renewal and audit processes, the funds to merely continue operations are sometimes hard to come by for scientists, especially in this economic environment. That said, where the funding disconnect between the commercial world and the research community remains very real, industry experts nevertheless showed their UNOLS counterparts creative ways to get to the promised land. In exchange, the scientists themselves explained some real progress on their own in way of reducing their environmental footprint. 
Specific Areas of Concern
Workshop presentations, each followed by robust question and answer sessions, included:
Oceanography Under Sail: What can be Learned from the Tara Ocean, Lee Karp-Boss (on behalf of the Tara Oceans consortium), University of Maine;

Foss Hybrid Tugs, Susan Hayman and Paul Jamer, Foss Maritime Company and AKA Group

Engineering Challenges for a Green Ship Conversion, Matthias Teichrieb, Tactical Marine Solutions Ltd.;

Vessel Energy Management, What It Is and Common Areas for Energy Improvement, Michael Gaffney, Alaris Companies;

Developing an Environmentally Compliant Vessel Lubrication Plan, Ben Bryant, Kluber Lubrication North America;

The Benefits and Challenges of Bio-fuels and Bio-lubricants in Marine Applications, Dennis Donahue, NOAA-GLERL;

Sustainability and Building a "Green Culture" in the Marine Transportation Industry, Deborah Franco, Harley Marine Services;

Commercial Shipping Initiatives in Energy Efficiency And Environmental Compliance.

 

Robert Bowers, Maersk Line, Limited;

Lessons Learned from Greening the Cruise Vessels, Jaime Sweeting, Royal Caribbean Cruises Ltd.;

SNAME Marine Vessel Environmental Performance Method, Timothy S. Leach, The Glosten Associates, SNAME;

SuPort: Integrating Sustainability into Ports, Craig Covil, Arup;

Radiated Noise of Research Vessels, Christopher Barber, ARL Penn State;

Next Generation Research Vessel: Balancing Performance with Zero Footprint Objectives, Timothy S. Leach, The Glosten Associates;

Greening the European Research Vessel Fleet, Cattrijsse, A & Rogers, R., Flanders Marine Institute & National Oceanography Centre; and

Emerging Sustainability & Life Cycle Initiatives-Implications for Fleets & Ports, Jay Golden, Duke University.
Breakout sessions highlighted the second day, during which moderators summarized the session findings, after which the formulation of preliminary workshop findings were assembled by participants. All of the presentations will soon be available on line for those not fortunate enough to make it to Durham this week.
"Going Green": no end game
Perhaps what became most obvious this week was that the greening of the fleet goes well beyond simple vessel design issues. And, while Integrating things like bio-fuels and eco-friendly lube oils into your operations presents enough challenges, workshop participants were also told that the effort must include an environmental management plan that benchmarks as many as 34 environmental impacts. A clear consensus was reached that all operators – whether commercial or scientific – must (a.) exceed minimum regulatory requirements, (b.) have as a goal "zero impact," (c.) define best practice, and (d.) devise some sort of quantitative metric to measure progress. By Wednesday afternoon, they were well on their way to starting that process.
For a collective fleet of 31 dissimilar vessels with often differing scientific missions, the road to better environmental performance and economic sustainability will probably not be short one. In fact, according to the gathered experts, it never ends. None of it will be possible, however, without a change of culture within each organization. Providing ownership to the entire team on any "green" initiative is key, as is the involvement of everyone in the organization, top-to-bottom.
Scientists engaged in oceanographic missions are typically some of the most environmentally conscious folks you will ever meet. Certainly, I found that to be the case this week in Durham. The genuine desire to manifest that attitude in the hulls and platforms that allow them to do their work was also easy to see. And, while this sort of effort often involves measuring progress in painfully slow increments, the mood of the workshop was one that promised concrete, immediate action. That's not often the case on the waterfront. For that reason alone, this week's action at Duke was a refreshing change of course. – MarPro.
* * *
Joseph Keefe is the lead commentator of MaritimeProfessional.com. Additionally, he is Editor of both Maritime Professional and MarineNews print magazines. He can be reached at jkeefe@maritimeprofessional.com or at Keefe@marinelink.com. MaritimeProfessional.com is the largest business networking site devoted to the marine industry. Each day thousands of industry professionals around the world log on to network, connect, and communicate.