Green thinking in the shipping industry
A group of EU ministers discuss adding shipping and aviation to the Kyoto Protocol.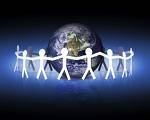 A group of EU environment ministers (a gaggle, a pride…what about a denial of environment ministers?...) have gathered together this week to set out detailed requirements for reducing global greenhouse gasses from the aviation and shipping industries over the next ten years. 

Now, maybe I'm just the last to know this, and you'll all be smirking at me from behind your lattes, but I didn't realise that the shipping and aviation industries are not included in the Kyoto Protocol. The agreement, a United Nations Framework Convention on Climate Change was formed in 1997 and brought into force in 2006, has the aim of the 37 international member countries agreeing to reduce greenhouse emissions. 

While there is the famously-criticised issue of the US not signing up to the Kyoto Protocol, yet still remaining responsible for 36.1 per cent of global CO² emissions, it seems surprising that the two industries that are often widely-blamed for poor green credentials are not part of this agreement. 

So, the gaggle of EU environment ministers aimed to reach an agreement as an amendment to the Kyoto Protocol that will include shipping and aviation with the aim of a 10 – 20 per cent CO2 reduction within the next ten years. This view will be officially proposed to the Protocol at the UN Climate talks in Copenhagen in December this year. 

What is not going to help this proposal get accepted, however, is the fact that the ministers could not agree on what AAUs (Assigned Amount Units) – the Kyoto-defined government carbon allowances – would be realistic after 2012 for the shipping and aviation industries. This makes it harder to move forward as AAUs are gaining an increasingly negative reputation as some countries with 'spare' AAUs are selling them on instead, which is threatening to undermine the whole system.

At least all this kerfuffle means that there is a hunger building for an open and honest debate on the realistic progression of the Kyoto Protocol. As the more shadowy aspects of the international regulations become exposed, perhaps all industries will try to do the right thing for the planet, rather than just for themselves. We'll see.