Government Contracts Provide Boost For Gulf Coast Shipyards
Navy and Coast Guard contracts awarded to Bollinger Shipyards and VT Halter in recent days will add much needed backlogs to the Gulf Coast shipbuilding industry.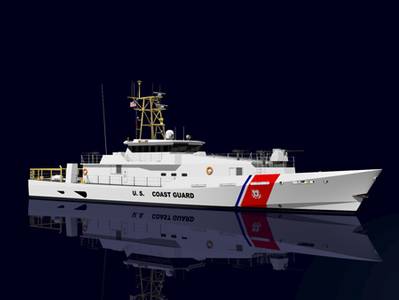 Pascagoula, Miss.-based VT Halter Marine and Lockport, La.-based Bollinger Shipyards announced major awards of government contracts in the last week giving both a boost to morale and their bottom line as a rocky 2009 comes to an end.
The U.S. Navy announced an $87 million contract to build an enhanced version of the T-AGS 60 Class oceanographic survey ships, which were also built at VT Halter. The 353-foot long vessel will have a beam of 58 feet and an 18-foot draft.
VT Halter CEO Bill Skinner said the shipbuilder is "extremely pleased with this award" and will allow the company to continue its long-standing history of building the class of oceanographic vessels for the Navy.
Certainly the award is a welcome early Christmas present. VT Halter will start construction on the ship in about five months at its Moss Point, Miss. facility and expects delivery within 42 months. The all-steel ship will accommodate 67 persons and will include state-of-the-art sampling and data collection technology.
Just down the bayou, Bollinger reported its award of a more than $142 million contract to build three additional Sentinel Class 154-foot patrol boats for the Coast Guard. The Sentinel Class cutters are replacing the 110-foot Island Class vessels Bollinger built in the 1980s. The design and construction contract for the lead ship went to Bollinger in September of 2008 and the entire program could be a boon for Bollinger and the south Louisiana shipbuilding community. Contract options state the Coast Guard could order up to 34 of the patrol vessels from Bollinger with a total value of $1.6 billion.
Bollinger survived and thrived during the last downturn in the offshore energy industry by focusing on government contracts and diversifying its customer base. In fact, Coast Guard work has accounted for a big chunk of the company's portfolio having built 126 vessels for the military branch in the last 25 years.