Galveston County: Hosting this year's Pilot Wars …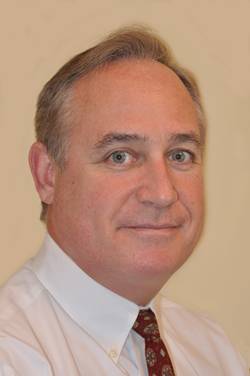 In Texas, two challenges to a local pilot system are in play. Across the U.S. Gulf Coast, stakeholders are watching closely.
To hear the stakeholders tell it, an ongoing challenge to the rate increase requested by the Gal-Tex pilots in Galveston, Texas and another effort which involves a direct challenge to the legality of the state pilot monopoly in the same jurisdiction are both happening independent of one another. Attorneys representing the challenging parties in both cases say the timing is purely coincidental. Nevertheless, the fact that both disputes are happening at the same time and in the same place bring (perhaps unwanted) attention to an otherwise typical situation that exists at every deep draft port in America.
The tenet that states have the right to control commerce on their own waterways is and has been a given, for a long, long time. State pilot associations handle all registered traffic and usually, in the absence of a robust and/or well-known federal pilot presence, all the enrolled traffic, as well. And, in most places, the crumbs represented by Jones Act deep draft traffic aren't enough to make a living in any event.
Safety & Low Rates: mutually exclusive?
At irregular intervals, state pilot organizations ask for rate increases, often couched in terms of what "everyone else is making elsewhere" and usually, but not always, those increases are rubberstamped and approved. It isn't unusual to see individual pilots make $500,000 annually, but I haven't actually looked at that number closely in quite a few years. Suffice it to say that it is good, secure work, if you can get it.
It is also difficult work in most, but not all places. Those who defend the at least outwardly fat salaries point to the enormous responsibilities involved and usually ask, "What price can you put on safety?" It is a compelling argument. The usual mantra is that competition typically invites bargain basement pricing which then skimps on safety and encourages less-qualified mariners to do the work at a discount, endangering public safety.
I can't think of a single major port in the United States where more than one local organization splits the work in a competitive fashion. To be fair, it's been tried in other places. Take Long Island Sound, for example: a Balkanized, poorly regulated group at one time formed the basis of a local pilot system that predictably had pilots unilaterally competing against one another, sometimes as the vessel was within sight of the sea buoy. No one wants that.
Stakeholders have tried to get rates rolled back in other places. It wasn't too long ago in Florida (2014, actually) that the Board of Pilots Commissioners Rate Review Committee voted (remarkably) to approve an application to decrease the pilotage fees for cruise ships at the Port of Miami by 25 percent. Subsequent to that, however, a stay from the District Court of Appeals was granted. I haven't heard a word since. If pilot rates in Florida have since been rolled back and I didn't hear about it, then the world has truly turned upside down.
Turning back to the hopeful federal pilots in Galveston, I can only think of one place where an organization has competed for any time at all with an established state pilot group. It was in Tampa Bay, Florida, in the early 1980's. Setting the stage, I was sailing Second Mate on a grimy, 43-year old Jones Act coastal chemical carrier. A 'maverick' pilot from the local group formed his own little group, complete with an apprentice pilot (with a federal license) and was intent on competing in the same harbor. A local newspaper – I sure wish I could find the clip – I think had a political cartoon of two 'pilots' having a fistfight on the bridge of a ship. Funny.
I was very young at the time and found the entire thing to be rather amusing. I also found out that (in most places) you couldn't actually form a competing group – unless you first had a state issued license – and this guy was one of the first, if not the very first to do it. Beyond that, you couldn't become a state licensed pilot unless – wait for it – you were trained by a state licensed pilot. Inconveniently, the new competing group's leader, having just split from the other group, had a state license. It made for a very dicey situation. My employers – a recognizable oil and refining group – decided to play both sides of the fence. And, to be fair, we were a Jones Act tanker, so any federal pilot could've guided us, in any event. Did he ever guide any registered traffic? I don't know. As for my ship: one voyage, we'd take the original legacy group; the next time, the new upstarts.
I distinctly remember the time that our breakaway pilot came on board with his "apprentice" – the federal pilot – in tow. He informed our Captain that the "apprentice" would take the ship into the berth (under his close supervision). Our Captain THEN informed HIM that his orders were that the only person allowed to pilot the vessel would be the state licensed pilot. An uncomfortable ride to the berth ensued.
This week, I contacted a local attorney who had been involved with the entire affair during those years. Reportedly, as many as 14 lawsuits spawned from the disagreement – and he told me this week – eventually (and incredibly), the two groups merged again. I asked him, "Why?" He answered simply, "Economics." But, also according to that same local Tampa Bay attorney, that tussle went for three years. I was gone by then – just another unemployed Jones Act sailor – my ship having been sent to scrap before it all came to a final boil.
In a nutshell, two different but equally important issues are now before the Board of Commissioners of Pilots for Galveston County Ports. First, two cruise ship operators – Royal Caribbean and Carnival – and the Florida-based Florida-Caribbean Cruise Association (FCCA) are challenging the recently approved rate hike granted to the local pilots. Separately, a group of five local marine professionals have asked for the board to consider their qualifications to become local state pilots. In the latter case, it is important to note that these mariners are not asking to join the Gal-Tex pilots; instead, they want to form their own competing group.
As previously reported in this space, the federal pilot hopefuls base their argument for a State Issued license, in part, on the premise that "Perpetuities and monopolies are contrary to the genius of a free government, and shall never be allowed, nor shall the law of primogeniture or entailments ever be in force in this State." That – apparently – is Texas state law. Now, I have no idea what all that means, but it sounds pretty ominous. But, since the phrase contains the word 'monopolies,' let's assume that the premise of the monopoly for state pilots, at least here in the Lone Star state, is about to get tested.
Justin Renshaw, a Houston-based attorney representing (on, he says, a 'pro bono' basis) the pilot applicants, told MarPro that his request for an official application form from the state of Texas was met with the application form for the local Gal-Tex pilots. And, he says, that's not who his clients are applying to work for. The latest hearing, held on 13 January, was by all accounts rather contentious. It was also well attended with stakeholders from all sides of the equation. Quite simply, the five applicants looking for state approval for the right to guide local tonnage in and out of port, will, if approved, provide suitable competition for the established legacy group already in place.
Separately, we also spoke with attorney Tim Strickland, who represents FCCA and the two cruise companies in the other matter. His clients oppose the rate increase granted by the local pilot commission in late August. Strickland declined to go into specifics on the actual merits of the case and instead pointed us to the public records available in Galveston County. Fair enough. He did tell us, "It's about the process, the letter of the law and procedures that need to be followed."
The two spats have attracted a great deal of attention, both locally and across the Gulf Coast. If the disagreements can't be settled out of court, Galveston will be at the heart of the first serious challenge to the concept of state pilot monopolies in some time.
The fate of the five applications for a state commission is probably secondary to the real question: can a state unreasonably withhold a license from nominally qualified mariners just because they don't belong to the local organization? Maybe we're about to find out. After that, any rate increases asked for and/or approved by the local pilot commission might just be irrelevant. That's because competition often has a funny way of establishing what the real value of any service or goods should be. – MarPro.
* * *
Joseph Keefe is the lead commentator of MaritimeProfessional.com. Additionally, he is Editor of both Maritime Professional and MarineNews print magazines. He is a 1980 (deck) graduate of the Massachusetts Maritime Academy. He can be reached at jkeefe@maritimeprofessional.com or at Keefe@marinelink.com. MaritimeProfessional.com is the largest business networking site devoted to the marine industry. Each day thousands of industry professionals around the world log on to network, connect, and communicate.