Free the Mather!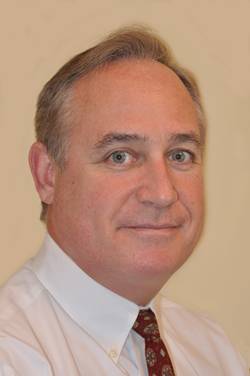 Just back from a whirlwind two-day tour of the Cleveland waterfront, there is much to report from this bustling and growing Great Lakes port. If you go, you can also tour the restored 618-foot historic William G. Mather, a retired Great Lakes freighter. It is open (so they tell me) May through October – with caveats.
Having celebrated my 30 year wedding anniversary just this past September, I can report fond memories of the past three decades, during which I've visited my wife's home state of Ohio many times and specifically, the greater Cleveland area. Actually, I was married just south of Cleveland and we still visit often. On this occasion, I was on my way to Rochester, NY to pick up my son at the end of his sophomore year at college. I broke up the trip with a series of interviews and meetings in Cleveland and then zipped over to New York afterwards to collect my offspring and his considerable belongings.
From there, a pleasant [?] journey of some 726 miles capped the trip, one which also sadly ended without getting on board one of Cleveland's premier waterfront attractions – the restored Great Lakes bulk carrier William G. Mather. This irritating – and oft-repeated – disappointment is a familiar storyline for me.
The Cleveland Maritime Cluster – Open for Business
First, however, some news from the commercial Cleveland waterfront: That's because there is an incredible amount of new maritime activity going on here, an optimistic, growing and collaborative maritime cluster, and no one, so it seems, is sitting on their hands. You'll see plenty of coverage of this visit in my upcoming editions of both MarineNews and Maritime Logistics Professional. Appropriately, local maritime professionals tell me that it was Port of Cleveland President & CEO (and recently elected Board Chairman of AAPA) William D. Friedman who coined the phrase, "We're all in this together." That was a common theme for my two days, packed with meetings and interviews. Some great articles will emanate from this trip. Count on me. But, enough about all that. I'm here to talk about the Mather.
Epic Fail – Again
Over the past 30+ years, I've done just about anything you can do in the fair city of Cleveland – trips to see the Indians play ball, the Cavs, the Rock and Roll Hall of Fame, and along the way, I've enjoyed some terrific ethnic meals in a few of Cleveland's many and diverse neighborhoods. I have, however, never been on board the Mather. That's not to say that I haven't tried. Last Friday, I came up empty again. It turns out that the exhibit is open on from May to October – but not last Friday.
In fact, over the course of those three decades, I have attempted to get on board that iconic boat no less than 15 times. Okay, sometimes it was during a Christmas or Thanksgiving visit when the urge struck me, but I came to realize quite early that the window of opportunity is apparently shorter than it takes to eliminate the Cleveland Browns from playoff contention. This year was no different.
I love to tour the old boats. No doubt some readers have visited and toured the John W. Brown in Baltimore or SS Jeremiah O'Brien on the West Coast. I've seen both. Having served aboard several 1940's-era rust buckets in my time at sea, I can tell you that there is a certain comfort in that institutional green interior paint, the omnipresent creaks and groans emanating from the hull when underway, the musty smell of marine grease and lubricants and, of course, the challenges of keeping them running with an industrial supply of Red Hand epoxy, pipe 'bandaids' and other miscellaneous gadgets. I must tell you that I never get tired of visiting this type of vessel.
The Mather sits alongside the Cleveland waterfront, near the port and constitutes a part of the Great Lakes Science Center. Nicely preserved – it did serve in fresh water, after all – it is a living monument to a great seafaring tradition. According to the Great Lakes Science Center, when the Steamship William G. Mather was built in 1925 by Great Lakes Engineering Works in Ecorse, Michigan, she was considered the latest word in ship design, propulsion, navigation equipment, and crew accommodations. The flagship of The Cleveland-Cliffs Steamship Company fleet until 1952, she is indeed a handsome fixture alongside the pier.
Everyone that I met in Cleveland told me, "It's open, May through October!" Last Thursday afternoon, finally finished with my last business meeting, I confidently ambled down to the waterfront to get a firsthand view of the old girl. But, that's about as far as I got. It was closed. Now '0 for 31 years,' I morosely walked the length of the vessel on the dock and then reluctantly headed back to the hotel. After three more meetings on Friday, I then departed for Rochester.
I don't know when, but someday, I WILL get on board the William G. Mather. You should, too. But call ahead: it turns out that, sometimes, it isn't open. Click HERE for the operating hours.
Yes: Free the Mather! Free the Mather! Free the Mather! – MLPro.
* * *
Joseph Keefe is a 1980 (Deck) graduate of the Massachusetts Maritime Academy and lead commentator of MaritimeProfessional.com. Additionally, he is Editor of both Maritime Logistics Professional and MarineNews magazines. He can be reached at jkeefe@maritimeprofessional.com or at Keefe@marinelink.com. MaritimeProfessional.com is the largest business networking site devoted to the marine industry. Each day thousands of industry professionals around the world log on to network, connect, and communicate.