Fog on the Clyde clears for a little while
A new MoD contract has helped the shipbuilding industry on the River Clyde stay afloat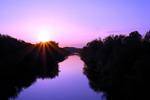 The historic shipbuilding industry along the River Clyde in Glasgow has seen a number of ups and downs over the years, recently with more downs than ups. It seems a tragedy that so many highly-skilled workers were reduced to signing on, instead of using their expertise to build ships that we could be proud of, as had been the case along the Clyde for many generations. 

The latest down, however, looks set to become a much-needed up, with the recent news that the Ministry of Defence has confirmed a 15-year deal with the UK-based shipbuilding firm BVT Surface Fleet Ltd. 

The deal expects to bring an upbeat flavour to the belief that large numbers of redundancies would be made across the industry and, although the crisis in the industry is by no means over, any positive sign sends out the right message about the UK shipbuilding industry's capabilities to the rest of the world. 

There has long been concerns over the potential future of the shipbuilding industry on the Clyde, but the MoD's annoucment has certainly bought it some time. Hailed as 'fantastic news' by the communications director at BVT, Charles Thompson, the work will bring some continuity and stability to the region.

It is expected that 18 new frigates will be built on the Clyde, including some state-of-the-art Future Surface Combatant models that have been promised as the future of shipbuilding. The most important element to the deal is the fact that skills and experience will be retained, with the Clyde able to claim its position as a leading centre for shipbuilding excellence for a few years more.