Falling Short:
Hearing on 'Creating U.S. Maritime Industry Jobs by Reducing Regulatory Burdens' disappoints.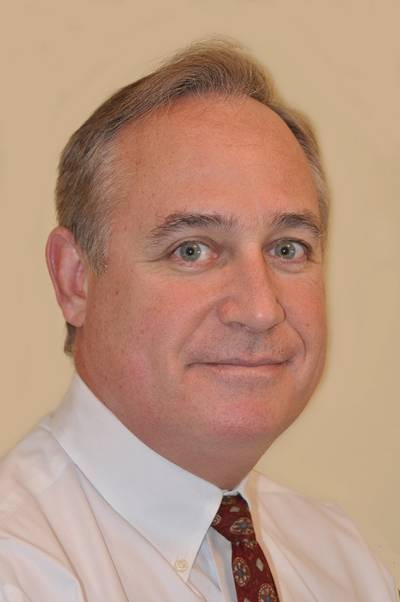 Shoehorned into a narrow one-hour slot immediately preceding the Israeli Prime Minister's speech to Congress, the (feigned) importance of U.S. maritime regulatory policies became all-too-obvious during a subcommittee hearing largely comprised of grandstanding by various house members. It is, therefore, business as usual inside the beltway; at least for domestic maritime stakeholders.

Promises, Promises
Weeks ago, when the House Subcommittee on Coast Guard and Maritime Transportation announced the "Hearing on Creating U.S. Maritime Industry Jobs by Reducing Regulatory Burdens," maritime industry stakeholders probably felt that they were being taken seriously by our elected officials in Washington. In the wake of that hearing – which, gavel-to-gavel, lasted just 60 minutes – these same folks were likely left wholly unsatisfied by end result. Before departing for what was clearly an important and historical speech elsewhere, however, house subcommittee members got their licks in on U.S. Coast Guard RADM Kevin Cook and Calvin Lederer, Coast Guard Deputy Judge Advocate General. Little more than that got accomplished.
Cook and Lederer kicked off the hearing with short, five-minute statements that focused on some of the positive things that were being achieved within DHS, including the claim that the development and implementation of the typical Coast Guard regulation – aside from security-related mandates – added little in the way of burdens to industry. Cook also pointed to a 50 percent increase in regulatory staff (to 82 full time billets) that had helped to reduce the average rulemaking time by as much as 12 months.  He added that active rulemaking initiatives in play had been reduced from 78 to 60 in the wake of the addition of congressionally authorized staff and that half of those remaining regulatory issues were in fact driven by statutory requirements. Lastly, Cook acknowledged that industry and the general public alike continue to struggle with the regulatory burden.
Drama & Laundry Lists
It was at this point where the meeting turned into a largely "complaint-driven" recitation of regional laundry lists consisting of pet peeves by subcommittee members who came and went as they pleased; some not bothering to come at all and others arriving more than 30 minutes late for a meeting that spanned barely twice that amount of time. The dialogue was lively and the sound bites will probably play well back home. RADM Cook took the vast majority of the abuse with grace, and where he could not provide an immediate answer, he promised to get back to the members promptly. Many regulatory initiatives were highlighted by the members for one reason or another, including:
·        Determination of foreign-built Hulls (as relating to Jones Act trades):
Cook and Lederer were asked about the proposed rulemaking with regard to the "foreign-built" determinations made by the U.S. Coast Guard. It seems that despite the Coast Guard's recent victory in the 4 Circuit Court sustaining their previously announced determination standards, industry wants to know exactly what the rules will be, going forward. That seems reasonable – no matter what side of the equation you are sitting. Short answer: Public comment period ends this week. Coast Guard is moving forward with its definitions.
·        Determination of seafarer's medical fitness for employment afloat:
More than one house member queried the Coast Guard on their procedures for determining medical fitness to serve under mariner credentials and made light of the apparent differences between that employed by the FAA, for example, and the course recently set out on by DHS. Cook replied that the Coast Guard's National Maritime Center (NMC) had embarked upon a standardized program, implemented by a beefed up medical staff that now includes 3 physicians, 6 physician assistants and another dozen support staff. This is expected to expedite the processing of these files in a more expeditious and competent manner. Short answer: Industry still has doubts as to whether 20 NMC employees can adequately handle the caseload of a population of 210,000+ domestic mariners. Arguably, the Coast Guard has yet to demonstrate that it can. Time will tell.
·        Deteriorating Expertise of Coast Guard Marine Safety and Technical personnel:
Representative Cummings (D – MD) arrived at least 30 minutes late (keeping his streak alive) and lambasted the Coast Guard – referencing their own, recent internal report – for its lack of technical expertise, which had collectively "suffered" and "atrophied over the last decade." Cook replied that the "message had been internally received" and that thanks to additional marine safety billets provided by funding authorized by congress, they were doing their best to improve the situation. Short answer: The security centric emphasis brought on by national security demands in a post-9/11 world has indeed eroded the Coast Guard's marine safety and technical abilities. What that had to do with regulatory burdens and maritime employment was lost on me. 
·        New Regulatory burdens on fishing guides in Minnesota and other local matters:
Getting to the heart of why a hearing like this one was important was Republican newcomer Rep. Chip Cravaack, who got right in Cook's face about (a.) the new requirement for local fishing guides to obtain a "6-pack" federal marine license – the majority of whom Cravaack would have you believe are poor high school students – and (b.) the federal designation of a local Minnesota lake as a navigable waterway and thus under some form of federal jurisdiction. Cravaack, who defeated long-time congressional maritime expert Jim Oberstar (D) last November, gave notice that while he might not be an expert on the Jones Act, he can go toe-to-toe with the best of them on local pork issues. He characterized both federal policies as a "huge overreach of federal jurisdiction" and also pointed out the hardships imposed on local fishing guides who apparently have to drive to Toledo, Ohio to get their credentials. Short answer: ADM Thad Allen said it was coming, and now it is here. The "small boat threat" is a valid issue, both in terms of maritime safety as well as national security. And, while nobody thinks our next national security threat is coming from a Minnesota-based, blond-haired youth with an outboard engine, the question remains as to how best to evenhandedly administer broad reaching federal policy throughout the genpop of almost one-quarter million domestic mariners charged with operating in a safe fashion. I don't have that answer – and neither does Minnesota's newest congressman. That said, no one seems to think that motor vehicle safety measures are a bad idea, but transferring that to a similar task on state waters doesn't seem to compute. And, I would submit that if credentialing this kid saves even one life on the water up there on Rep. Cravaack's "three-month Minnesota summer," then the effort is well worth it.
·        OMSA complaints about confusing and complex "notice of arrival" requirements:
This particular (complaint) stems from the federal requirement imposed on all Gulf Coast commercial traffic involving "notice of arrival." Quoting OMSA complaints, it was asserted that the rules were confusing and complex, and difficult to comply with on boats whose Command didn't know 20 minutes from now where they would be required to be, never mind within the next three days. Rep. Young (R - AK) (who says the law was never meant to apply to domestic traffic) gave RADM Cook a particularly hard time on this one and would likely still be there nattering on about it had there not been a more important place to be. In fact, the meeting effectively ended at this point because of the better photo-op happening elsewhere.  Also: See "short answer" from Minnesota issues.
·        Ballast Water Treatment (BWT) final rule:
Repeat after me: rule will be published in the next several months. Really!
·        The effect of new Coast Guard regulations limiting passenger loads because of "average weight" determinations:
The crux of this industry complaint stems apparently from the loss of passenger revenues from reduced numbers allowed on board, based on the Coast Guard's new assessment of "average" passenger weight which inched (no pun intended) up to 185 pounds. This is called Assumed Average Weight per Person (AAWPP). Largely (again, no pun intended) safety-driven in its intent, the new rule is probably good policy. Short answer: RADM Cook remarked that the rule was probably less painful (and less expensive) than an "inclining test" for the vessels in question. That's heavy.
·        Fishing Vessel Safety Examinations:
This is one more of those lesser known (new) rules and the kind of thing that this sort of hearing could have given a lot more time to explore. In a nutshell, the gentleman from New Hampshire was concerned that the deadline (2012) for the new Coast Guard fishing vessel inspections might not be met. And, if not, what would happen then? Apparently, of the more than 30,000 vessels which could potentially be affected by the rule, only 8,000 have thus far "voluntarily" complied with the procedure and RADM Cook reported that the rulemaking had only increased that metric by about 10 percent. With the deadline looming large in the window and Coast Guard now slated to do "less with less" (I'm just quoting a congressman from the hearing), the real concern is whether or not business as usual can continue if the deadline comes and goes without full compliance. Short answer: the possibility of an extension was posed to Cook (maybe). Cook also pointed out that a similar initiative with the towing industry had been implemented in a mostly smooth fashion, partly due to AWO organizational help. It goes without saying that this same advantage is not present with the fishing vessels.
·        Cruise Vessel Safety & Security Act:
Concerns were raised as to the lack of progress made on implementation of these new requirements. Short answer: The Coast Guard is working closely with the FBI to get the job done. The public comment period is now underway. A rule could be published by the end of the year (*).
(*) where have I heard that before?
Falling Short
All of that was crammed into 60 minutes, including subcommittee chair statements, witness testimony and various displays of eye-rolling and dramatics by various members of the subcommittee. For the record, it took me substantially longer to recap the hearing and write this column. All of it is important; none of it got solved and the vast majority of it was touched upon in the most superficial of ways.  
It would be nice to see this hearing rescheduled to a time when all of the members could arrive in a timely fashion and devote the necessary resources to the job at hand. Addressing the burdens of regulatory oversight and using that analysis to make it easier for the maritime industry to do business and yes – employ more folks on the waterfront – is important. What transpired on Tuesday morning in Washington, at least for the subcommittee members who bothered to (briefly) show up, was not.
It is precisely at times like this that you can know for sure that the U.S. maritime industry's stature within the big picture of what Americans think important, ranks very low indeed. On Tuesday, no maritime jobs were created and no regulatory burdens were reduced. In other words, it's business as usual in Washington. – MarPro.
* * *
Joseph Keefe is the lead commentator of MaritimeProfessional.com. Additionally, he is Managing Editor of the new Maritime Professional print magazine. You can also read his work in MarineNews and Maritime Reporter magazines. He can be reached at [email protected] or at [email protected]. MaritimeProfessional.com is the largest business networking site devoted to the marine industry. Each day thousands of industry professionals around the world log on to network, connect, and communicate.