Experts emphasize the basics of success for ports
But politicians can sometimes bring a reward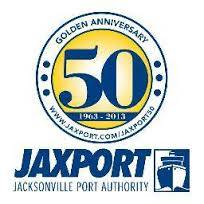 Two recent workshops on West Coast operations have reinforced the basic principles of port strategy. At the Trade and Transportation Center, Cal. State, Long Beach, the message came through from terminal operators that reliability on the dockside is essential.
Alan McCorkle, a senior VP of APM Terminals, used the term "consistency" and was generally upbeat about progress in efficiency.
He said relations with the dock union, the ILWU, are the best he has known in his career but he called on the union to ramp up training and get dispatch operators to the right place at the right time.
An ILWU representative acknowledged the influence of automation and computers and said "Our workforce needs to embrace it", a statement that five years ago would have caused consternation.
Alan McCorkle noted that moving containers off the ground has been the same for the last 20 years. "We are working on it to change that."
At a lunch conference in Oakland held by the Pacific Transportation Association, Jim McKenna of the Pacific Maritime Association emphasized that port success largely depends on the overall cost of getting the goods onto the dockside and the degree of reliability and efficiency. The two main factors that shippers will weigh, he said, are the total cost of landing goods and which ports can handle cargo reliably and efficiently.
The Panama Canal weighed heavily on everyone's mind during the discussion, with general predictions that the East Coast will gain more traffic.
One area that got scant mention was Mexico, where projects are going ahead – at least in theory. The government plans to invest in ports and infrastructure over the next five years. Seven ports are on the slate, with $454 million going to the ports of Altamira, Tampico and Matamoros. Projects include the $124 million modernization of Matamoros Port. About $85 million will be spent during 2013. 
National politics can also play a part in a port's success. Jacksonville is an example, with a visit by President Obama that has brought the port into the national spotlight. It is no surprise that a couple of days after the president's visit, the Corps of Engineers announced dredging contract awards – a big step that sometimes takes years for a decision.