Expense accusations at Long Beach are largely false
But an investigation by the City Auditor raises concerns about foreign trade representatives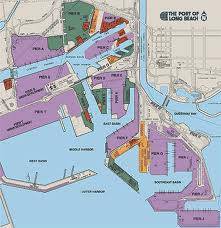 All the accusations over Port of Long Beach commissioners racking up wasteful foreign travel expenses have come to very little. An investigation and audit by no less than five officials in the City Auditor's Office of foreign trips has found, mostly, that staff and commissioners have been guilty of haphazard record keeping and inefficient travel planning.
Mostly, because two other issues have been unearthed. More on that later.
Trips taken between October, 2011 and July, 2013 were analyzed, with travel costs in fiscal year 2012 costing $680,000 and those in the next year $520,000. (In 2013 the City Council slapped on a $40,000 maximum for travel expenses for each commissioner.)
Five foreign trips were looked at, to Europe, Canada and Asia. The analysis comes up with predictable findings, such as that the inclusion of spouses, bumps up costs considerably (although their expenses have to be paid back to the port), that ticket prices vary widely and hotels can be very expensive.
A trade mission to Asia in 2011 cost just over $70,000 for five people plus another $10,000 for the Trade Representative in the region. A five-person mission to Europe in 2012 cost $70,000, plus another $10,000 for the Trade Representative.
Which brings up the first issue. At least one of these Trade Representatives is extremely expensive and appears to spend very freely. On the Asia trip, the official was the most expensive in both hotel costs and meals (accounting for 75 percent of the total spent on meals).
On a second Asia trip, according to the audit, "The trade representative submitted
reimbursement for museum admissions, a tour guide, and meals that were encumbered on a day when no business was conducted. Harbor staff has indicated payment of these receipts to the trade representative was an oversight.
"A trade representative submitted an invoice for $887 for reimbursement of 'traffic expenses', " says the report. "There were eight attached receipts, all in Korean, with no written explanation. Expenses reimbursed to trade representatives on the trips sampled averaged 15% of each trip's total expenses incurred by all parties. It appears the trade representatives have significant leeway in the type and amount of services and entertainment they can charge on behalf of Harbor with minimal review or questioning of receipts."
The second issue that arose is a neat sleight of hand from American Express, which the port uses for business credit cards. "American Express offers a "companion ticket" with the second flyer paying only the applicable taxes, fees or surcharges. However, the cost of the ticket for the first flyer is substantially higher under this program, and in some cases, double the cost than if he had flown alone."
The real surprise here is not that Amex stoops to such creepy behavior – all the credit card companies are guilty of it – but that port financial whiz kids don't know about the trick.
Perhaps they do know but because, until now, travel planning has been so unorganized they haven't had a chance to check on it.
That makes observers wonder what else is not being checked in an enterprise that deals with almost $1 billion a year.