Establishing Hiring Criteria
This is the third article in a series on hiring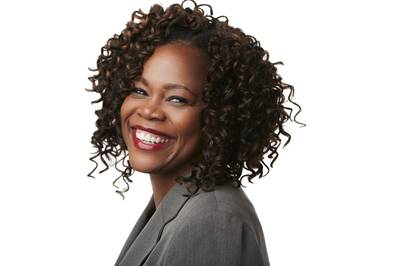 By Vicki Morgan
One of the first things a company must do when it makes a new position is to establish hiring criteria. But before you can establish who you're going to consider for hire, you should understand the tasks associated with the job. For example, if you're hiring a taxi driver, things like a driver's license and driving record are extremely relevant. But other things are equally as important, such as their vision, educations requirements and other related items. This requires a thoughtful process of what are the job requirements and how will you establish or qualify those requirements. This is done by compiling a job description.
Job Descriptions
Developing job descriptions is often thought to be a bit mundane, but it shouldn't be. Job descriptions are one of the most important pieces of any organization's internal HR communications. They are instrumental tools in hiring, training, evaluations, promotions, compensation, discipline and terminations, safety and injury claims management. The basic elements of a job description should include the job title, salary range, department, location, hours of work/schedule, FLSA classification, job summary, supervision exercised, essential duties and responsibilities, minimum qualifications and physical/mental demands including environmental conditions. It's also a good idea to have a physician or occupational therapist look at the job to make sure the descriptions accurately reflect the physical and cognitive demands of the job. This is extremely beneficial should you ever face an ADA (American's with Disabilities Act) challenge, must conduct an ADA conference or have an injury claim. If you don't currently have job descriptions, find someone who can help develop them.
Education
What about a high school education or a GED? In some instances, requiring a high school diploma has even been found to be discriminatory if the position doesn't really require a high school level of knowledge. It important to consider that education comes from many different sources such as training a person may have received, or a co-op, internship or previous employment. While it may be necessary to read a gage or an order form to do a certain job, that doesn't necessarily require a high school diploma or GED. Simply being literate may be sufficient to meet the demands of the job.
If you decide to accept experience as a substitute for education, which many companies do, make sure the type and length of experience you set out are business-related and not discriminatory toward any protected group. According to the EEOC (Equal Employment Opportunity Commission), employers can't set educational or experiential requirements so high that they tend to adversely impact certain protected groups from being hired or promoted. If you do require a certain level of experience or education, be prepared to justify why it's necessary should it ever be challenged.
Physical Requirements
What most employers focus in most job descriptions are the tasks associated with the job. While these are important to be sure, the physical requirements of the job are equally important. The physical demands of the job like the amount of weight a worker must be able to lift, how often and under what conditions, describe the job in terms of functional requisites. Job descriptions should therefore include these physical demands as well as the range of motion required for job and other common parameters like climbing stairs, walking, squatting, kneeling, driving and the ability to work in extreme weather.
Driver's License
What about a valid driver's license as a hiring criterion? Well, it depends on why you are requiring it. If you are requiring it to perform some aspect of the job, then you're probably on sound footing. If, however, you want applicants to have one because you think it's an indication of the person character, you're flirting with disaster. Many times employers correlate a lack of a valid driver's license with revocation of a driver's license. This may be the case, but could just as likely be because the applicant never had one. Indeed, many people who have access to mass transit, and now Uber, never obtain a driver's license. Here again, you want to make sure this requirement does not have adverse impact on any protected group.
Criminal Convictions
Criminal convictions are another consideration when establishing hiring criteria, but several states' laws now limit the employers' use of arrest and conviction records in making employment decisions. These states and some local municipalities prohibit questions about criminal records on the application its self (i.e. "Band-the-box"). Consequently, background checks must be used post-offer in determining if the applicant is suitability for employment.
Further, the Fair Credit Reporting Act (FCRA) requires employers to get prior approval from the applicant before running the any form of background check, and the approval must disclose how the report is to be used. And be careful, there are numerous companies out there that offer background checks. Some of them are pretty good, but many have inaccurate or incomplete information. Inaccurate reports can leave you open to charges of negligent hiring. Negligent hiring is when an employer knew or should have known that an employee was a danger or unfit for a particular position. If an issue arises with the employee, you can sometimes be held responsible for negligence, or failing to do the adequate research.
Before a criminal record can be used to deny employment, the employer must provide the candidate with a copy of the report and a summary of the applicant's rights under the FCRA act. The decision to deny employment based upon a person's criminal record must be shown to be job related, meaning the criminal record indicates that the person could be a liability if hired for the position.
Conclusions
Developing a hiring criterion is a key part of your recruitment process. This begins with development of a detailed job descriptions that specify jobs tasks; physical and cognitive activities and requirements; and the environmental conditions of the job. This tool is not only instrumental in determining your hiring criterion, but is also pivotal to other HR functions such as compensation, promotions, safety and claim management. Criterion of the job description must be relative to the job being performed. If not, you invite charges of discrimination. Selecting hiring criteria should be based upon the job activities and shown to related directly to job tasks.
The Author
Vicki Morgan, SPHR, is the Chief Operations Officer at Inland Rivers HR. She holds a Bachelor's Degree in Psychology from Tuskegee University and has over 20 years of HR experience. Prior to joining Inland Rivers HR, Vicki worked in HR in manufacturing, distribution, and marine transportation.