Day of the Seafarer: Support Through Training and Community
I ask you - what better way is there to pay tribute to the 1.5 million seafarers around the world then to improve their lot in the industry through improved support and training? This article completes the series on peer-learning by discussing some of the benefits that accrue to trainees, trainers and training organizations in the maritime industry.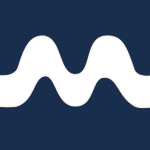 Blog Notifications: For the latest maritime training articles, visit our company blog here. You can receive notifications of new articles on our company blog by following the blog.
Maritime Mentoring: International Maritime Mentoring Community - Find a Mentor, Be a Mentor
Introduction
It seems particularly appropriate to me that on this day of the seafarer, I am writing to you about maritime training. Not only that, but the particular training topic at hand is peer-learning - maritime trainees supporting one another and learning from one another to the benefit of all involved (themselves, their trainers, the organizations they work for, and the maritime industry as a whole). I ask you - what better way is there to pay tribute to the 1.5 million seafarers around the world then to improve their lot in the industry through improved support and training? A small improvement you make in training one person will benefit not only that person for life, but also all people he or she touches professionally. So on this day of the seafarer, I believe we should call on one another to rededicate ourselves to excellence in training, and to supporting the seafarers of the world through their professional development.
On that topic, I would like to conclude the series of articles I began two weeks ago where I introduced peer learning as a supplement to the training you provide and spoke about how it can be implemented to improve learning experiences and outcomes in maritime training. As I mentioned, the idea behind peer learning is that if you provide a venue for your trainees to hold discussions, ask questions and generally learn from one another, the benefits can be remarkable. Peer learning makes trainees an active part of the learning process as opposed to simply "vessels to be filled". It encourages reflective thought and engagement. And because these benefits to trainees are derived from their peers, it can actually reduce the workload on you, the trainer. From the time I first started engaging my students in peer learning as a faculty member at the university of British Columbia, I've never taught without it since.
This article completes the series by discussing some of the benefits that accrue to trainees, trainers and training organizations.
Benefits
The benefits of peer learning are powerful, and accrue to the trainees, the trainer, and the training organization.
Trainee Benefits
For the trainees, establishing a supportive peer community is a huge benefit. Remember that maritime training can be somewhat of a solitary experience. Interactions during training are often limited to in-class lectures or to discussions with a co-worker or job shadowee. By creating a venue where trainees can communicate with their entire cohort, they now have a community where they can establish lasting relationships, support one another and learn from one another. For many, this support can mean the difference between passing and failing. This support often results in lasting professional relationships while bear fruit for the professional life of the mariners involved.
Before Training
If a community connection is established prior to training, trainees can interact with more experienced workers or their instructors to find out what to expect during training, and what will be expected of them. They can use this information to choose a training path, and to prepare themselves for success during the training activities. This last point, of helping trainees "prepare for success" is an important one. All too often training is looked at as a difficult hurdle that a candidate must overcome. And although it is indeed important that only qualified mariners are allowed to practice their profession, we must also recognize that it is in the best interest of the trainees and the training organization if the trainees do succeed. It saves costs, reduces frustrations, and maximized worker availability. Therefore, anything we can do to prepare trainees to succeed (that is, to increase the chances that they will succeed) is time well spent. Creating a supportive community and preparing trainees with clear information and expectations will indeed increase the likelihood of success and help maximize the outcomes for all trainees.
During Training
During training the trainee community will serve as a venue where trainees can ask questions, get help, and learn from one another. If there is a topic that one trainee is having difficulty with, it is often the case that many trainees are experiencing the same difficulty. It is also likely the case that there will be one or more knowledgeable trainees who are able to provide the support and information necessary to help the others get past the difficulty. As this transpires, a supportive, collaborative peer community is established. This create a culture of support during training which then can be carried over into the working life of the mariner. It then becomes the beginning for a positive cultural shift toward a more collaborative, professional community.
After Training
If you allow the trainees to continue to use the community once training is concluded, this provides the added benefit of being able to share experiences while putting the new learnings into practice. This is important as the real value (and real challenges) of the topics taught during training often do not come to light until after training is over. Maintaining their learning community as they put these learnings into practice allows them to share their experiences and mentor one another - helping enable the transition from student to practiced mariner.
Trainer Benefits
One of the main benefits I discussed in the previous article was the potential for trainees to reduce their workload. This happens because the community essentially provides a resource of knowledge that the trainees can turn to in addition to the trainer. The trainer's role, then, is to guide and vet the conversations happening in the community, as opposed to being responsible for responding to each and every question.
Another benefit is that the discussions in the community form an ongoing resource for trainees. This means that once a question is answered (usually by way of a thoughtful discussion), other students with the same question need not re-ask the same question. Instead, the resources already exist for them and the trainees can be referred directly to those resources. Aside from the benefit of the creation of a resource for all to use, this also provides the simple advantage of saving you from having to answer the same question multiple times. It also encourages self-sufficiency among trainees, teaching them not only the information they need, but also the research skills required to find information on their own. This is an important and necessary, but often missed facet of any education.
Finally, if you allow the community to persist past the end of training, you can remain involved in it. This provides you with insight into how your past trainees are applying the knowledge you helped to teach them. Invariably, through this process, more questions will be asked and new discussions held which will give you guidance on how you can improve your training for the next cohort of trainees. This kind of insight is a benefit to you which is not easy to otherwise obtain.
Training Organization Benefits
The benefits to the training organization vary according to the kind of organization.
For commercial training organizations (maritime colleges or for-profit training providers), providing trainee communities gives you a competitive advantage. First, trainees will have better experiences and outcomes. Additionally, the communities provide your organization with a direct link to the students which allows your organization to see, first hand, what is working for them and what is not - thus informing continuous improvement. Finally, if you do allow your trainees to maintain their membership in the trainee community past the end of training, you are creating a form of customer loyalty which will encourage them to return to your organization for training. After all, if the trainees are already a part of a successful on-line learning community which you provide as part of their training and beyond, they will want to continue to leverage that community for subsequent training experiences.
For vessel operators who provide their own in-house training, trainee communities are equally valuable. In this case, the values are many. First, it creates a form of support for your employees which requires very little cost and effort on your part. Instead of "seeing" your organization only through the lens of the one vessel and few shipmates they encounter on a daily basis, trainees and workers will have exposure to a wide range of other employees as well as to your trainers and training administrators. Questions can be asked, information and best practices shared across the company, and the feeling of belonging to a supportive community (your company) is fostered. In addition, this provides a venue for ongoing learning and internal mentoring which is otherwise generally not available.
All of this helps define the corporate culture as one where learning is valued, support is provided, and communication is encouraged. This is a step toward a very positive corporate culture which will be known not only internally, but also externally as "word gets out". This, in turn, will help define your organization as one which supports its employees through their work and professional development. The result? A higher degree of loyalty from existing employees, and more and better job applications for vacant positions.
Conclusion
So - on this day of the seafarer, let's all rededicate ourselves to the support of seafarers through increased attention to training, and by providing the opportunities and tools necessary to create and grow peer-learning communities both within and across organizations.
# # #
About The Author:
Murray Goldberg is the founder and President of Marine Learning Systems (www.marinels.com), the creator of MarineLMS - the learning management system designed specifically for maritime industry training. Murray began research in eLearning in 1995 as a faculty member of Computer Science at the University of British Columbia. He went on to create WebCT, the world's first commercially successful LMS for higher education; serving 14 million students in 80 countries. Now, in Marine Learning Systems, Murray is hoping to play a part in advancing the art and science of learning in the maritime industry.
Blog Notifications: For the latest maritime training articles, visit our company blog here. You can receive notifications of new articles on our company blog by following the blog.
Maritime Mentoring: International Maritime Mentoring Community - Find a Mentor, Be a Mentor