Credentialing, STCW & ... Me
A routine (?) license renewal and first time submittal of STCW credentials is in the works for this pre-STCW era mariner.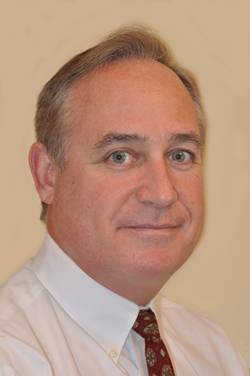 It's about that time again. Last week, and with a quick final check of my documents, I sealed the FEDEX package and sent it on its way. My U.S. Coast Guard license – 1,600 Ton Master; Chief Mate of Stream and Motor Vessels of any Gross Tons – is due to expire soon and has been in "continuity" status for a long time now. I aim to change that situation in the near future. Having come ashore prior to the inception of the (ever-growing list of) STCW training requirements, I'm one of those guys who – in the old days – had to just pass a license exam, get a Radar observer and flashing light endorsement and a couple other minor things in order to go to sea. Those days are long gone.
My quest to achieve STCW compliance after 50 began a while ago, but has progressed with starts and stops because of numerous variables. Some of you may have read my various online and print articles chronicling the journey. Beyond the effort involved, it has given me something to write about and pass along to readers. Arguably, it has added to the conversation about the value of STCW, the Coast Guard's effort to ramp up its credentialing service to America's mariners and just maybe, it entertained you, too.
Along the way, I've taken STCW courses at the Calhoun MEBA School, GMATS, MITAGS and MSCLANT; some online, some in a brick-and-mortar setting and all of them well presented by competent staff in a professional setting. All have been gracious hosts and I would be remiss if I didn't recognize and thank all of them with this posting.  At the risk of labeling myself as a dinosaur, I had never been trained in a simulator until I began this journey. And, while that may seem to be impossible to today's sailing mariners, simulation back in the 1980's largely consisted of riding around in scale models on someone's pond. With many hours of simulator training, a few missed turns, imaginary dented docks and puzzling alarms and sirens in my choppy wake, I can attest to the value of these sophisticated tools.
The journey to STCW compliance and becoming fully credentialed as a mariner to go to sea in today's world is an onion with many layers. My American merchant mariner friends and classmates from the Massachusetts Maritime Academy are quick to tell me that the "license" is only one small part of the equation today. I am also told that the process of producing an STCW compliant officer in conjunction with a four-year maritime academy degree now starts the minute that new cadets step onto campus. Part of the initial "orientation," period – which in my day primarily involved a couple of weeks of sensory deprivation – now includes STCW training, as well. I'm also told that the coming additions to the code could eventually push the traditional four year, college-style training experience to as much as five. As it stands now, most of these academies already operate 11+ months annually in order to get the job done. 
We know that compliance with STCW requirements and the training involved with that eats up a considerable amount of time. In addition to that, the new U.S. Coast Guard NVIC 04-08 defines new medical requirements that each mariner must meet in order to be considered physically competent to withstand the rigors of seagoing life. These guidelines, formulated in the wake of casualties that were in part blamed on medical conditions of ship's officers, have been ramped up considerably. Today, NVIC 04-08 and all its downstream implications remain a bone of contention between the mariner community and the Coast Guard itself.
Also an important part of the discussion is the staggering price – counting opportunity costs, time, money and everything else – that achieving STCW compliance involves. Those mariners with a Labor Union behind them, a permanent position with a shipping company, or perhaps as in my case, the luxury of doing these things as a practicing journalist, tend to enjoy a training regimen that is largely paid for or subsidized by others. For too many mariners, here and abroad, that's not necessarily the case. The effort can be daunting, prohibitively expensive and in some cases, virtually impossible. Eventually, I'll talk about that part of the equation, but that's a subject for another day.
Clean as a Whistle – and Healthy, too!
Last month, I trudged over to the local certified drug screening clinic and submitted to a routine drug test which involved something they characterize as a "five panel screen." As an aside, it is an amazingly inexpensive thing to do – like $50, or something like that. It was an exciting event; first involving the emptying of all my pockets and locking all of that in a special drawer. And then, after providing two forms of identification, I was directed to a small, Spartan washroom and told in no uncertain terms NOT to flush the toilet and to fill the cup. That bit of business over, I witnessed the ritualistic sealing of the samples, initialed and signed in about 40 places to attest to everything that had just transpired. While there, I learned exciting new maritime nomenclature. For example, MRO apparently refers to the "Medical Review Officer." I don't know who that is, but in case you were wondering: I'm clean.
Also last month, I brought the new, voluminous Coast Guard medical physical forms to my local physician. He eyeballed the stack of paper for about five minutes as I cooled my jets sitting on the deli paper, wearing nothing but an attractive smock that didn't quite get the job done as intended. Finally, and after a pregnant pause, he waved the forms at me and said pointedly, "You have got to be kidding me." I assured him that I most certainly was not. What came next involved two hours that I'll never get back.
On the other hand, and after much prodding, poking, listening, sampling, eye tests and a litany of questions, he pronounced me physically fit for duty. I believe his comment, as I departed, was, "You can drive my boat anytime." That settles it, as far as I am concerned. At 54 years of age (this month), that's also an enormous relief. My cholesterol numbers, of course, remain a closely guarded state secret. In the meantime, I'm also looking forward to seeing what the Coast Guard medical team thinks.
For so-called lower tonnage mariners – professionals who nevertheless now operate some of the world's most sophisticated tonnage on the water – people like Richard Block advocate for them along the way, helping them navigate the intimidating process. To guide me along the road to the STCW Promised Land, I've chosen Andy Hammond, a former U.S. Coast Guard Regional Exam Center (REC) Chief, MERPAC member and now a consultant (among many other things) who helps people like me understand and navigate the now complicated and sometimes lengthy process of becoming a credentialed mariner. I think that it is safe to say that no one – at least outside of the Coast Guard itself – knows more about the credentialing game than Andy. He's spent a career trying to improve it; from inside and outside DHS.
Meanwhile, and back at the National Maritime Center, or NMC as we all now know it, a similar effort is underway. The shuttering of 17 regional exam centers (REC) is but a distant memory, all of them replaced by the gleaming, environmentally correct credentialing center in Martinsville, WV. After an arguably rocky start to the reorganization process, the Coast Guard's credentialing crew seems to have settled into a nice rhythm, with improved metrics to their performance in terms of timely and (better) quality delivery of their intended service. I'm told that not everyone is happy with the new, centralized system. I start with an agnostic view. That said, I'll tell you exactly what I think when I am done. 
NVIC's, ARPA, STCW, BRM, BST, ISPS, TWIC, Radar Observer endorsements and a dozen other acronyms all represent individual parts of the whole when it comes to credentialing a licensed mariner. I've got them all and a few others, too. Very soon, I'll find out if it is enough. I'll keep you posted. You keep reading – MarPro.
* * *
Joseph Keefe is the lead commentator of MaritimeProfessional.com. Additionally, he is Editor of both Maritime Professional and MarineNews print magazines. He can be reached at jkeefe@maritimeprofessional.com or at Keefe@marinelink.com. MaritimeProfessional.com is the largest business networking site devoted to the marine industry. Each day thousands of industry professionals around the world log on to network, connect, and communicate.