Consolidate, not locate
A new analysis urges lines to group together to get the best out of their routes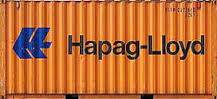 With the Federal Maritime Commission letting the P3 Alliance sail on the trans-Pacific route, albeit under close scrutiny, a US-based consultancy is reinforcing the view that liner grouping plus consolidation is the way of the future.
Alix Partners says that the result is that the industry is being split into the haves and have-nots. The smaller lines will have to: stem the bleeding, by getting out of unprofitable trades and whack their debt; focus on costs more closely; recognize value propositions by downsizing in some trades and going for secondary ports/niche markets; group themselves into their own consolidations (CSAV and Hapag Lloyd agree); get rid of noncore businesses – private equity is showing greater relish for commercial shipping and could be a good buyer for unwanted assets, which would beef up cash reserves.
The consultancy highlights the trend of the financial future by noting that there was "a higher risk of financial distress in 2013 than since the start of the financial crisis. Although the container shipping industry has for decades been subject to a vicious cycle of mismatches in supply and demand, this time the cycle has been different: there has been no sustained period of recovery—no seller's market—in which the carriers could rebuild their finances.
"The impacts of this prolonged financial stress appear to have been exacerbated by the extraordinary levels of investment required to keep pace with the largest carriers' order books.
"Trade routes are changing at the same time as new vessels are getting deployed," says Alix Partners. "With cost increasingly trumping transit time, the Panama Canal—a critical gateway for US East Coast cargo— has lost out.  Panama Canal dues have doubled since 2005, and the expansion cost is expected to be reflected in even higher dues, making Suez Canal routes more attractive prospects for serving the East Coast. Since 2010, the Panama Canal's share of this trade fell to 54 percent from 68 percent as of August 2013."
As consolidation and alliances continue worldwide, involvement in US merchant shipping seems to wane. In a curious development, Maersk and Rickmers (USA) have ended their partnership – apparently because Maersk became fed up with the expense of regulatory maintenance and crew wages just to keep the vessels under the US flag. One of them has been renamed (the Isadora something) and is under the Marshall Islands registry.