Buyer's Remorse?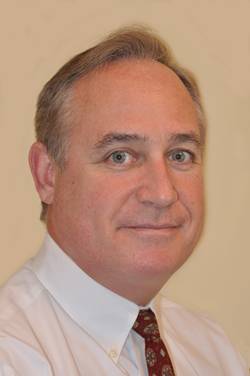 Who knows?
Without getting tangled up in the politics of last night's election (is that even possible?), I am reminded that Washington, DC is a place where the abject neglect of the waterfront has always been a bipartisan effort. There is no one and everyone to blame for the sorry state of U.S. inland infrastructure and the collective state of our nation's maritime situation.
Eight years ago, as usual, labor helped propel President Obama to not one, but two terms in the White House. That's not surprising. On the other hand, the nation's 210,000+ mariners couldn't have predicted that this President would issue more Jones Act waivers than all of his predecessors combined, and in very short period of time. This morning, pundits are asking, "Should we have buyer's remorse?" When it comes to the last eight years, I could ask the very same thing when it comes to Jones Act mariners.
The new President-elect has a decidedly pro-business slant, but in practice, no one really knows what that will translate into. Take the Jones Act, for example. Supply chain stakeholders on this side of the pond have long moaned that this sort of cabotage and protectionism costs them dearly when trying to compete in a global market. That's not my slant, but again, Donald Trump isn't necessarily the kind of person who can be accurately predicted to do one thing or another. We found that out last night.
Separately, it wasn't too long ago that OSVDPA Executive Director and OMSA President Aaron Smith told MarineNews readers, "I'm running out of ways of telling the Board of Directors and membership of the latest unprecedented attack against the Jones Act. While these attacks are unfortunate, they haven't moved the needle. Besides a non-compulsory sentence in the unofficial part of a defeated budget alternative and single plank in the non-binding Republican Party platform, the Jones Act remains intact. Every attempt to weaken the actual law has been decidedly defeated. Of course, that is a very good thing." I would agree with him. I would also say that these attacks are far from over.
The world of energy might view the results of the election just a little bit differently. That's because the onslaught of regulatory, environmental and political attacks from the left will likely abate for time being. Or, if they don't, there will now be a less receptive audience inside the Beltway to this sort of pressure. At least, that's conventional wisdom. Conversely, this President-elect has been anything but conventional. Hence, it is difficult to make predictions. It's a little like calling the state of Texas "oil friendly and environmentally absent" until you realize that the national leader in wind energy is – wait for it – the Lone Star State. Go figure.
Here's what I do know: over the course of the last dozen years – and it really doesn't matter who was at the helm – we've spent far more money pouring concrete than we have upgrading our port infrastructure. We've seen billions of dollars slated for inland and port projects withheld for no apparent reason, despite clear mandates for that money to be disbursed for specific reasons. Even industry backing of an increased fuel tax hasn't moved that needle very much. That's a bipartisan failure.
With the election now in our rearview mirror, it is time to govern and it is way past time to reverse a fifty year pattern of abject neglect on the domestic waterfront. One party now – apparently – holds majorities in the House, Senate and is poised to take back the executive branch. Whatever happens next certainly cannot be blamed on the vanquished. It is time to take back our maritime heritage, leadership and the very advantages that make this island nation such a global power.
Donald Trump will probably have little to say about containership overcapacity, bulk carrier woes (okay, maybe he'll end the war on coal), or anything else near and dear to maritime stakeholders. And, perhaps, like all those who came before him, he doesn't care. That much might not change. But, it should. And, we'll be watching. – MarPro
* * *
Joseph Keefe is the lead commentator of MaritimeProfessional.com. Additionally, he is Editor of both Maritime Professional and MarineNews print magazines. He can be reached at jkeefe@maritimeprofessional.com or at Keefe@marinelink.com. MaritimeProfessional.com is the largest business networking site devoted to the marine industry. Each day thousands of industry professionals around the world log on to network, connect, and communicate.