Automation & Technology: Dulling Mariner skills?
Only if we allow it to happen...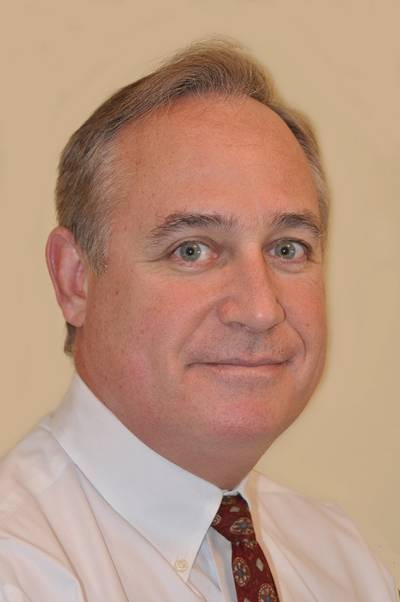 In a column that hit the front page of my local newspaper, the Associated Press reported last week that "Automation is dulling pilots' skills." For those of us who have been to sea – through this era and the last – none of this should come as any surprise. In a business that has largely lagged behind shoreside technological advancements for so long, the rapid advancement of e-navigation aids certainly poses a danger to the safe navigation of commercial seagoing vessels. For the airline industry, the use of simulation and automation predates that used on ships by decades. That this sort of thing might be catching up with pilots also doesn't surprise me. On the other hand, I wonder how far along that dangerous curve that our professional mariners may have traversed.
Back in my day (yes, I am old), the advent of real technology in the wheelhouse came slowly, or not at all. On my last seagoing assignment, my tanker was fitted with a first edition RAYCAS collision avoidance RADAR unit, a RAYNAV 6000 Loran receiver, a DECCA receiver (or was it OMEGA? – I can't remember which – it didn't work very well, but it was a convenient place to place my coffee while plotting positions on the paper chart) and a very cool latest and greatest Sperry Gyro unit which was small enough to fit in your suitcase. I still carried a Tamaya sextant up the gangway when I reported for duty and I typically got an azimuth every afternoon to check the accuracy of the compass. Certainly, it was a different time. In those days, they installed this stuff on the bridge and you were supposed to figure out how to use it in your spare time.
I played for hours with that wonderful RAYCAS unit. It was especially fun to fix "nav" lines parallel to plotted course coming around the Florida Keys, acquire all the lighthouses and then set the alarms to tell you if you'd veered off course. Of course, and since the Master had ordered us to stay as close as possible to the Keys (one mile, actually – this was way before OPA 90, I assure you) in order to get the best possible speed, you had to do a lot more than hang around the Radar in order to make sure you didn't run aground. Still, it was the technology available to us at the time (mid-1980's) and had we been given all the stuff available today, I'm sure we would have played with all of that, too. And, for many people, that's the problem.
I recently attended a STCW-mandated BRM class on the East Coast. The instructor – a wisened, well respected gentleman Master Mariner – told us a funny story about how, back in his day (even before mine), when the new Third Mate went up for his first day watch on the bridge, the old man would take a black felt-tipped pen and liberally coat the hood of the Radar unit before departing for his cabin. At lunch, everyone (except the Third Mate, of course) would know what the youngster had been doing for the better part of the last four hours. His head, of course, had been jammed in the Radar (instead of looking out the porthole in crystal clear weather) and his raccoon eyes gave him away immediately. Now, in 1975, I'm sure, that got a good laugh in the officer's saloon and the Third Mate was later quietly counseled about the need to spend more time keeping a traditional lookout, especially when the conditions so warranted. Today, I suppose, that prank might invoke some sort of civil rights investigation.
Another story, taken from my own experiences at sea, also comes to mind. As it turns out, my first seagoing assignment (in 1980) was on board the range instrumentation vessel, USNS Vandenberg. The vessel literally bristled with technology and three huge parabolic dishes that were used primarily to track missile shots fired from nuclear submarines. It was one of the most interesting jobs I've ever had, and at first, one of the scariest. During tracking operations, we fixed positions on small area plotting sheets, on which, a mile would be roughly equivalent to an inch on a ruler. We called out positions in terms of (only) minutes and seconds of Latitude and Longitude – the cooks delivering meals to the bridge weren't allowed to know where we were.
There wasn't much room for error. This soon became obvious when the first MIRV came hurtling out of the sky (can't tell you how many – I'd have to kill you) in the designated beacon field (nope, that's secret, too) and plopped into the ocean about one mile from our position. During my first such operation, the Old Man glanced over at me (my eyes wide and mouth agape), smiled and deadpanned, "Right on the money, Mr. Keefe." That sort of accuracy was made possible by a device called Ships Inertial Navigation System, or, as everyone called it, "SINS." Typically, and at that time, SINS – a highly accurate navigational device predating today's gizmos – was only installed on nuclear submarines and, of course, range instrumentation vessels. And, it was so easy to reach over, press the button and get a fix. That fix, probably much like the one a heroin user needs on a regular basis, became a problem.
At sea, traveling to and from the various "OPS" areas to home port in Cape Canaveral, it was tempting for the deck officers to become complacent and dependent on the "box." And, we did. Occasionally, however, like any new technology, it would break down for one reason or another. A civilian RCA technician, on board for just this reason, would wander up to the bridge to fix it. As he did, he laughed loudly as we dragged out the sextants that hadn't been out of the box in three weeks. That sort of lesson, thankfully, came without the raccoon eyes from the felt-tipped marker, but it stuck with me nevertheless, throughout the balance of my seagoing career.
The crux of the AP story revolved primarily around the alleged loss of manual flying skills by today's airline pilots. That's understandable. That said; I hope it isn't true. Certainly, they have what I think is an enviable safety record to refute that kind of thinking. On the water, however, the problem is slightly different one. We're forgetting how to navigate. And, even as this happens, certain flag states continue to advocate for the "dumbing down" of celestial navigation training and skill requirements in the face of the quickly advancing wave after wave of new wheelhouse technology. I want to say that cooler heads (reportedly from the American contingent) prevailed at the last STCW conference in Manila, but I'd have to whip open the 900-page compendium to confirm that for you. Suffice it to say that – like flying – ocean navigators, presented with technology that makes things significantly easier to do, will soon become reliant on that technology.
Looking back at my BRM course, I also spent at least ten hours in a simulator, surrounded by ECDIS overlays, fancy controls and an amazingly sharp view "out the window" on the projection screens. I was blown away at the power of the ECDIS technology and what it could do for you, not only in terms of positioning, but also boat handling. The instructor running those exercises – without a doubt one of the sharpest people that I have ever met – told me flatly, "I'd never go to sea again without it." I have to agree with him. I will tell you that I probably spent too much time looking down and fooling with the technology and not enough time looking out the imaginary window. Was that because it was something new or was it a function of becoming semi-dependent on something that I had been exposed to for just a few short hours? Maybe I should ask my daughter. I'll try to pry her away from her iPad for 30 seconds.
I'm probably too far removed from a seagoing routine at this point to be making blanket assessments as to whether today's deck officers are losing their ability to navigate via traditional methods. I do know that newer ships are now routinely fitted with plug-in devices against the forward bulkhead in the wheelhouse to allow the pilot to connect his laptop software for the inbound passage to the berth. And, my classmates who still go to sea are far more likely to go up the gangway carrying a Blackberry or handheld GPS device than a wooden box containing a sextant.
Still in the arduous process of bring my credentials into compliance with STCW protocols, last year I also attended the required ARPA class, where I also qualified for my Radar endorsement. Initially peeved that my 30-year old ARPA certificate (issued by Marad – maybe that was the problem?) was unlikely to be accepted for compliance by the Coast Guard, I soon realized the need for the refresher and completely immersed myself in the course. During an exercise in the full mission simulator, it came time for the required course change. Using the variable range marker on the radar set, I got my range and then looked out the bridge wing for my landmark to come abeam. Later my instructor remarked that a younger mate probably would have derived all of his/her data from the screen, eschewing the visual component. I think he was paying me a compliment. Maybe I AM old. – MarPro.
* * *
Joseph Keefe is the lead commentator of MaritimeProfessional.com. Additionally, he is Editor of both Maritime Professional and MarineNews print magazines. He can be reached at jkeefe@maritimeprofessional.com or at Keefe@marinelink.com. MaritimeProfessional.com is the largest business networking site devoted to the marine industry. Each day thousands of industry professionals around the world log on to network, connect, and communicate.