American Maritime Security
Three kinds, a bipartisan effort; all failures.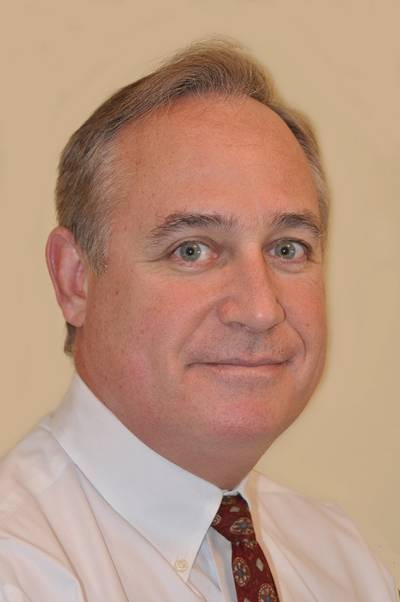 If three months are "a lifetime" in terms of a presidential election cycle, then it is also true that just one week on the domestic waterfront tells you all you need to know to get the full picture of what is transpiring in terms of U.S. maritime policy, energy security and how all of that ties in together. Three separate pieces of information came across my cluttered desk; this week and last. Seemingly disconnected, each has nothing to do with the other. Nevertheless, the trio of events served to underscore the continued vulnerability of U.S.-flag deepsea shipping – particularly in way of tankers – as well as the fundamental lack of understanding on the part of federal leadership as to what needs to be done to rectify the bigger problem of maritime and energy security.
Job Security
Earlier this week, I received an e-mail from an American mariner and regular MarPro reader who advised me that the final American steam tanker was soon heading off to scrap. The sister ship of one of the last vessels that I sailed on, the impending event also reminded me of perhaps how old I must be getting when every single deepsea hull that I was ever assigned to has now gone to breaking yards. Actually, that's not true: one of them is now an artificial reef off the coast of Florida. To be sure, the news underscored the continued demise of the U.S. flag tanker fleet, which now numbers less than 100 vessels.
Maritime Security
Elsewhere, the Government Accounting Office (GAO) last week released a report entitled "Maritime Security: Progress Made, but Further Actions Needed to Secure the Maritime Energy" Supply, GAO-11-883T. The report, focusing on testimony before the House Committee on Homeland Security Committee, Subcommittee on Oversight, Investigations and Management, zeroes in on three issues: (1) threats of attacks to energy tankers, (2) agency responses to prior GAO recommendations to improve the response to attacks on energy tankers in a U.S. port, and (3) agency efforts to assess threats against offshore energy infrastructure such as oil rigs.
Not surprisingly, the GAO report found that energy tankers continue to face risks from Al-Qaida and other terrorist groups, although the risk from piracy has surpassed terrorism as the key threat. According to the GAO, pirate attacks against tankers are on a pace to eclipse any other year on record. Notably, these attacks have tripled in the last 5 years. Regarding the GAO's 2007 recommendations to improve the response to terrorist attacks on energy tankers within a U.S. port, GAO also reported that five years after the report, 2 of the 5 recommendations remain unaddressed. These involve issues related to integrating terrorism and oil spill response plans, and those related to developing performance measures on readiness to respond.
The GAO report also addressed the issue of Offshore energy infrastructure. Deepwater oil rigs also face risks from terrorists groups. The Coast Guard evaluates the security of such infrastructure through use of a risk assessment model to calculate the threat, vulnerability and consequences of an attack, but GAO contends that risk assessments are done using limited data on vulnerabilities and consequences, as well as the lack of updated information on which offshore facilities (based on amount of production and number of personnel) are required to be evaluated. The Coast Guard, apparently, did not conduct several required security assessments.
Beyond this, mobile offshore drilling units such as the Deepwater Horizon are considered vessels and not facilities, so they fall outside the Coast Guard's current security regulations and no security assessments are performed. GAO says that the Deepwater Horizon incident – though in this case, an accident – demonstrated the potential consequences of an explosion on an offshore drilling rig. I agree.
Energy Security
As the federal government and the Obama Administration scurry to extract millions of barrels of crude oil from federal stockpiles to (supposedly) bring order to global oil prices, they also persist in bypassing a Jones Act requirement (for cargoes moving from one U.S. port to another) to use domestic, enrolled tonnage. Most of the oil, its ultimate effect on the markets doubtful, has been and will be carried on foreign-registered tankers. Domestic maritime tanker operators are, of course, enraged. The waivers are only supposed to occur under extraordinary circumstances, but to date, just one of almost fifty movements involved U.S. tonnage. U.S. operators reportedly have offered as many as twenty ships to move the oil.
The use of foreign tonnage saves shippers and petroleum refiners a fair bit of time and money. In this case, domestic operators complain bitterly that that the department of Energy (DOE) deliberately parceled out the oil in volumes that exceeded or typically did not match up with available U.S. assets. Whatever the case, and with domestic unemployment rates exceeding a whopping  9 percent, the SPR extractions probably represent the largest en-mass use of non-domestic Jones Act tonnage in U.S. trades ever. And, as every trader knows, these highly publicized SPR draw-downs are good publicity for the White House, but accomplish little else.
Energy & Maritime (& job) Security: a bipartisan debacle
Conventional wisdom tells us that it is typically the Republican administrations that are the biggest enemies of American maritime labor. At this point, however, many people are bound to be rethinking that tired cliché. The maritime unions also have to be scratching their collective heads as the Obama Administration effectively bypasses available American assets – and labor – to move multiple domestic cargoes. Do we have enough domestic tanker capacity to handle the new piece of business presented by Uncle Sam? Probably not. Do we have enough to be moving more than 1 percent of that oil? I would think so.
This episode only goes to prove my longstanding assertion that the abject neglect of the domestic waterfront and its maritime carriers is most certainly a bipartisan effort. It really doesn't matter who is in the White House or in control of the U.S. Congress. Domestic maritime policy has changed little for decades.
Today, the scourge of modern piracy gets the lion's share of press when it comes to maritime affairs. It's a big problem for all ocean carriers and the global supply chain, to be sure. Pure American-flag operators, on the other hand, have bigger problems. And, whether you support the Jones Act or not, its continued presence as our form of cabotage – one of many, many countries who have such laws – provides a measure of security of a different kind for this island nation. That said, the short term rush towards temporary expediency and a quick profit tend to obscure that kind of thinking. This is clearly one of those times.
No Ships: No Security
We can focus intently on solving port security and piracy issues until the cows come home. In time of real conflict, however, the lack of a viable American sealift capacity is just as big a threat to national security as a terrorist or someone pointing a rocket launcher at a merchant vessel in the Gulf of Aden. At this time, there is no "national security emergency" that precludes the use of American tonnage for a public relations stunt that also has little to do with the cutoff of oil from Libya.
Since the mid-1990's, as many as 40 U.S.-flagged tankers have disappeared from the markets – including the last tank vessel I ever sailed on as a deck officer. A few more events like this 30-million barrel SPR extraction exercise, orchestrated by a supposedly pro-domestic labor administration, and we'll see a bunch more go to the scrap heap. The current value of the Jones Act has nothing to do with price, expediency or anything else. It has everything to do with national security for one of the thirstiest, energy-consuming nations in the world. When we no longer have an adequate domestic merchant fleet, the issue of piracy and port security will probably have been moved to someone else's plate. At that point, we will have bigger problems. – MarPro.
* * *
Joseph Keefe is the lead commentator of MaritimeProfessional.com. Additionally, he is Editor of both Maritime Professional and MarineNews print magazines. He can be reached at [email protected] or at [email protected] MaritimeProfessional.com is the largest business networking site devoted to the marine industry. Each day thousands of industry professionals around the world log on to network, connect, and communicate.