A new DoT national transportation plan gives little cause for cheer
The maritime industry is given very little thought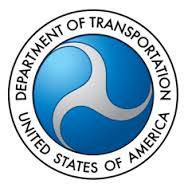 Sniggering and guffaws are evident from the industry whenever the Department of Transportation comes out with another weighty tome on a five-year national policy and objectives. (Never mind that some people see these plans as almost Stalinist).
Nonetheless the DoT does deserve consideration simply because officials are likely to go easy on opposing commercial developments if they conform to policy guidelines. (Witness the US Airways-AA merger hoo-hah.)
Step forward the DoT Strategic Plan for 2014-2018. This is actually lightweight, at less than 200 pages, covering all forms of transportation and infrastructure.
Maritime matters, sadly, are mostly ignored and get the least attention – highways and aviation take up most space.  The usual waffle surrounds it all, with lots of "stakeholders", "incentivizing" and the rest. But there is some material to chew on.
 "Domestic maritime transportation has the potential to reduce highway, bridge, and rail maintenance costs by diverting freight from congested landside modes to underutilized water transportation services. However, for these services to be competitive, the ports where intermodal transfers occur need to be well integrated into the surface transportation system. Currently, many port owners are unaware of how to engage in the local and state - level transportation planning process. Since there are no dedicated federal funding sources for land side port infrastructure and Marine Highway development, integration into state transportation plans is now vital to ensure the future prosperity of the U.S. maritime sector."
If that is not a government statement that everyone has to pay a share because the budget is overloaded, then nothing is.
This is followed up by "The maritime system is a shared responsibility. Federal, State, local, and private sector entities provide input to the condition and operation of existing facilities. To remain competitive in a global economy, the maritime network will require both technicalassistance and incentives to improve efficiency and maximize theuse of existing facilities…"
Then comes an acknowledgement the real core of US maritime power. "Commercial and government access to privately - owned U.S. flag commercial ships serving international markets is augmented through the Maritime Security Program (MSP)," through the 60 flagged vessels. Then there is mention of the VISA program (Voluntary Intermodal Sealift Agreement).
Together, they  "help to ensure that the United States will have U.S. - flag commercial companies, vessels, and crews operating in U.S. foreign trade, along with the intermodal assets of the companies — providing reliable and efficient commercial and military access to critical foreign markets in the event of disruptions…"
And that is about the sum of it. Baldly put, the impression is that the federal government has no clue of what to do about the industry, and is not prepared to give it much thought.