A look at shipping from a different perspective
The future and the problems are compared with road and rail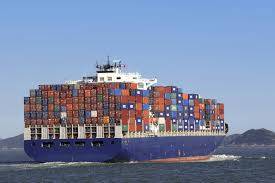 Liner shipping is just another form of transportation for some people, but its woes need to be put in perspective.
An intriguing comparison of liner shipping's future and problems with aviation and rail has been made by an international law firm, Norton Rose Fulbright. The firm asked opinions of a whole host of people and companies throughout the world and while some were to be expected, others put shipping's situation in a different perspective.
One of the surprising findings is that most shipping participants are optimistic about the future by a factor of 2 to 1. This is less so when viewed against aviation, 4 to 1, and rail, 3 to 1. The fact that there are so many optimists on the high seas is probably because all forms of shipping are included. If the container business was looked at separately, pessimists would probably outnumber those with a sunny outlook.
The main reason for optimism is the emergence of new opportunities (aviation 46%; rail 50%; Shipping   48%). The return of economic stability in key markets is the next most important factor (in aviation (22%); and shipping (20%)).
The biggest divergence from the other two is in the effect of new assets. More than one-third of shipping respondents see these as creating overcapacity, compared with less than 15 percent for the others.
All three sectors forecast greater dominance by established players (step forward P3 and G6) over the next five years. Rates are expected to rise over the next five years by 66 percent of shipping respondents (again we must remember that it's for all types), compared with 61 percent for aviation and 75 percent for rail.
For shipping, the greatest worry is overcapacity (predictably), while aviation is most worried about fuel and rail is vexed about inadequate infrastructure.
Shipping is the most hopeful of a rise in infrastructure investment, which is a surprise but is the most pessimistic in predicting an increase in routes offered (50 percent of respondents vs. 64 percent and 53 percent for aviation and rail respectively).
In investment, additional assets are the most important opportunity for aviation and shipping, while infrastructure is the most important for rail. Predictably, fuel price vs. economy is the strongest factor in fuel selection for both aviation (58 percent) and shipping (48 percent) but only accounts for 37 percent for rail.