A License to Let Go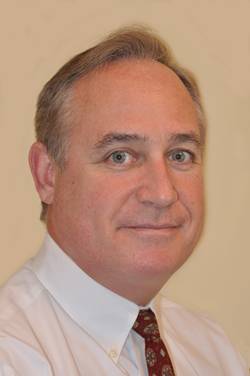 Almost 35 years ago, I earned my first seagoing credentials, an original Third Mate's license, courtesy of four years spent at the Massachusetts Maritime Academy. Earlier this month, I finally came to the conclusion that maintaining that ticket – now an Unlimited Chief Mate's license with a 1600 Ton Master's endorsement was too expensive, time consuming and difficult to continue. For an old guy like me, that's not necessarily a difficult equation to solve, but for those still plying the seven seas and inland waters, the task has become increasingly onerous. And, it won't get any easier, any time soon.
Actually, I think it was around Christmas that I realized that my TWIC card had in fact expired. I thought about trudging down to the nearest TWIC center (Charleston, I think), but the $80 in gasoline, 7 hour round trip and $135 in fees (last time I checked) turned me off. Oh, sure, I'll miss the fun of flashing it at TSA checkpoints at the airport. It was always good for a laugh and it would go something like this: The TSA Representative (looking warily at the card) would ask, "What's this?" I would reply happily, "You tell me, you issued it."
Then & Now
In the spring of 1980, a third mate's ticket, along with a simple FCC radio license and a Radar Observer's endorsement could send you onto any vessel in the world. It was a universal credential, with no requirements for specialty endorsements. Today, the typical maritime academy graduate steps out into a workplace that demands additional training and endorsements for any and every type of vessel known to man. Obtaining those credentials is a time-consuming and expensive effort, especially on the deck side of the ledger.
The International Convention on Standards of Training, Certification and Watchkeeping for Seafarers (STCW) started to come into effect at about the same time I was coming ashore. Until only recently, I had never taken any of this training. Back then, I distinctly remember the requirement for GMDSS training coming into play. The week long class required seafarers to fly to places like Dallas, Texas for the training. Overnight, a cottage industry of providers exploded to fill the training 'gap.' I also remember thinking to myself at the time, "Well, that sounds like a colossal hassle." Little did I know what would come its choppy wake.
STCW has brought to the training and certification mix a labyrinth of requirements that one literally needs a scorecard to keep up with. The list is endless and in 2015, it keeps U.S. maritime academies running 11+ months per year. Even at that frenetic pace, some of the necessary training can't be completed within a four-year time span. I am told by maritime academy administrators that the days of a four-year, traditional American college experience for future mariners are likely coming to an end, especially if more in the way of certifications and training requirements are heaped on top of what is already there. And, the largely international architects of STCW honestly do not care.
The U.S. Coast Guard license that we cherished almost two generations ago, now means little without myriad endorsements that range from Basic Safety Training (BST) to Bridge Resource Management (BRM), ARPA and a dozen more "platform" specific requirements in between. Over the course of the past five years or so, I've taken most of them – courtesy of very fine training institutions such as MEBA, MITAGS and the now-shuttered GMATS program at the U.S. Merchant Marine Academy. And, up until about one year ago, I was short (in theory) an open book examination and a refresher training course of one sort or another. Not to mention the obligatory drug test, and the increasingly stringent physical examination that for most, has been increased to two-year intervals from five.
None of the new training is cheap (unless, of course, you are a journalist writing a feature story on the topic). Maritime Union members and/or large shipping company employees typically don't have to pay for it either, if their benefactors run the type of training and certified simulation centers approved by class and the Coast Guard. Most do. Frequently left out in the cold, however, are the "hawsepipers" – those individuals trying to come up the hard way, through the ranks. I'm also told that this route is dying because of it. STCW training can involve more than six months of time, assuming you can schedule the courses in sequence, tens of thousands of dollars and the loss of income while it is taking place.
The Road to Nowhere: STCW Compliance
After maintaining my license in "continuation" status for much of the time that has transpired since the late 1980's when I came ashore, I came up with the brilliant idea to bring my ticket into full compliance with the "new" standards. Over time, I renewed my Radar Observers endorsement, attended ARPA training for the first time since 1978, took Bridge Resource Management, a one-week ECDIS class, Basic Safety Training and a couple of the required endorsements for those seeking to sail on board passenger and/or RO-RO ferries. And, for the first time, I took some simulator training. I also took the required physical and dutifully urinated into the cup more than once down at the local industrial medical clinic.
During that time frame, I also had some other things to accomplish: there were magazines to publish, articles to write, trade events to cover, and kids to drive to wrestling tournaments and cheer competitions. Along the way, former U.S. Coast Guard REC Chief Andy Hammond gave me invaluable advice and guidance in the process. He has, over time, helped countless mariners navigate their way through the difficult credentialing journey. I sincerely doubt that there is anyone out there today who knows more about the journey, the rules and the pitfalls involved with staying current with one's maritime credentials. Thanks, Andy.
I missed a couple of deadlines and pressed on with the business of life. Also hanging out there are the individual certifications necessary to sail on this class of vessel or that; each with its own unique requirements. All of that probably pales with what today's mariners who annually spend more than seven months at sea have to put up with – and keep track of. I do not envy them.
Other Variables
Even in this time of overcapacity in tonnage and the dive in the price of oil, industry stakeholders are projecting a global shortage of qualified and competent mariners in the near future. And, no wonder. For every seafarer who thinks the journey is worth the hassle, I'm betting there is another that wonders if a prosecution based on an obscure interpretation of the federal Migratory Bird Act is in his or her future, and then decides to hang it up and come ashore for good.
Coincidentally, I'm forming this column on the same day that the news of a life sentence for the captain of the ill-fated South Korean ferry hits the news wire. Think what you will of this seafarer, whose vessel took 300 lives to the bottom last year, but that country's deadliest maritime disaster in decades had many perpetrators. I don't pretend to know what really happened or what he deserves. And, I don't think he got up that morning intending that many would die under his command. What I do know is that a mistake – made at sea or alongside the pier – is no longer just a mistake, no matter what that event entails or where it occurs. The criminalization of mariners is now the rule, and not the exception.
Separately, maritime academy instructors and administrators – many of whose jobs depend on the requirement of an active and fully compliant maritime license – privately fret over the U.S. Coast Guard's ramped up medical requirements. Some, approaching or exceeding 60 years of age, wonder how long they can comply with tighter scrutiny of every aspect of their health. Will the academies alter their requirements if they cannot? And, more importantly, are any of these professionals and subject matter experts any less qualified to teach their students if a particular medication or prevailing medical condition prevents them from renewing their tickets?
I think I was 52 years old when I attended my third firefighting school – the first in more than 25 years – as a part of a BST training class. During that fun filled day, I saw at least two fellow students removed from the session; one as he was no longer able to continue, and the other, apparently struggling just a bit, a pre-emptive strike by the watchful instructors. I wasn't feeling all that great on an 80 F day, either. As the third oldest person in the class (I was honestly surprised that I wasn't the oldest), I couldn't help thinking grimly during an afternoon water break, "Who's next?"
As it turned out, our next assignment involved the always popular "smoke crawl" wearing the self contained breathing apparatus. About half way through that event, I found myself gasping for air, short of breath and in general, pretty uncomfortable with the entire exercise. I got through it nevertheless, and later was dismayed to find that my problems largely stemmed from my failure to fully open the air supply on the unit as I entered the building. That's a good (free) tip for those of you on the way to BST.
At the end of the day – and not just the end of a day at firefighting school – I think that the new medical standards are probably a good thing. Not everyone is in good enough condition to go to sea. That's a fact. How the new rules are being handled and implemented by the U.S. Coast Guard is a topic of discussion for another day. I consider myself to be (knock on wood) reasonably healthy, but I recognize that some of the things I could do at 30 years of age are likely no longer possible. I'm also almost 31 years and fully 30 pounds beyond my last 26.2-mile marathon (3:31:25 in San Francisco, in case you were wondering). Today, a five mile trot is a real effort.
I don't think I'm ever going to sea again; not unless it involves a very small, richly-appointed cruise boat with a well-stocked bar, headed down the Rhine or perhaps exploring the waters of our now accessible Arctic regions. Actually, I know that I'm done. I also understand that there are about 200,000 seafarers in the United States alone who do not have that luxury. That said; I'm glad that the Maritime Labor Convention (2006) is now in effect around much of the globe (although not here in the United States). MLC recognizes that the human element of the shipping equation can no longer be ignored and in fact, that it is an essential part of a safe and moneymaking operation.
Going to sea in 2015 is far more complicated than it was in 1980. The changes in blue water shipping alone are many and difficult to comprehend, but in the so-called brown water sector, I think the changes are even more profound. Along the way, it has gotten far more difficult to obtain, never mind maintain a professional maritime credential. I have all the respect in the world for those that do. Even so, I'm sometimes tempted to jump in the water and chase the wake of the fast moving, regulatory boat that sharply changes course every so often, in an effort to keep up. But, I don't think that I will. – MarPro.
* * *
Joseph Keefe is the lead commentator of MaritimeProfessional.com. Additionally, he is Editor of both Maritime Professional and MarineNews print magazines. He can be reached at jkeefe@maritimeprofessional.com or at Keefe@marinelink.com. MaritimeProfessional.com is the largest business networking site devoted to the marine industry. Each day thousands of industry professionals around the world log on to network, connect, and communicate.