ISE Explorer AUVs to Map Arctic Seabed
Canada is the first country in the world to use Explorer AUVs for Arctic research.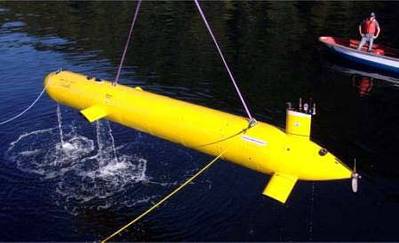 International Submarine Engineering (ISE) handed over two Explorer Autonomous Underwater Vehicles (AUVs) to Natural Resources Canada (NRCan).
The vehicles will be deployed to the high Arctic next year to map the seabed in support of Canada's land claim under Article 76 of the United Nations Convention on the Law of the Sea (UNCLOS). Canada has ratified the UNCLOS treaty and has until 2013 to submit a claim to support its rights under international law to natural resources in the Arctic Ocean beyond the 200 nautical mile limit.
The Explorer AUVs are designed to operate autonomously underneath the Arctic ice shelf at depths of up to 5000 meters. The vehicles utilize onboard sonar systems to collect data about the seafloor and can travel 450 kilometers during a single mission. The NRCan Explorers were made in Port Coquitlam, British Columbia and are at the leading edge of this type of technology.