Cross-currents show up in the Harbor Maintenance Tax uproar
Politics, and jobs, bedevil the issue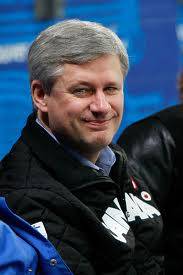 That proposal to apply the Harbor Maintenance Tax to imports taking the long way round through Canada and Mexico is stirring up considerable debate that exposes sharply different viewpoints. So much so that the Shipping Federation of Canada has persuaded the Federal Maritime Commission to extend the time for comments from Dec 22 until Jan. 9.
The World Shipping Council and National Industrial Transportation League (NIT League) have lined up with the National Retail Federation to tell the Federal Maritime Commission to hold its horses. Added to this, the Waterfront Coalition points out a fact that might be news to the commission – going through  Prince Rupert gives no advantage for cargo  from southern Asian areas s such as Singapore, Vietnam or Bangladesh, while that traders have spread their options anyway,  because of the 2001 terrorist attacks and the 2002 Long Beach/Los Angeles lockout.
Seattle business groups want action taken urgently to get cargo back through the Pacific North west, complaining that the HMT is  "incentivizing shippers to avoid US ports", which "could become a trend that will be difficult, if not impossible, to reverse."
Chicago on the other hand reckons it's a case of "bring it on", as loads of jobs have been created and the railroads have extended their yards.
Yet, perhaps it's all a smoke screen, if remarks by President Obama and Canadian Prime Minister Stephen Harper are to be believed. They have conducted very friendly chats over something called Beyond-the-Border.
Obama says the two countries are "ramping up our effort to get rid of outdated, unjustified regulations that stifle trade and job creation. . . . So we're going to strike a better balance with sensible regulations that unleash trade and job creation, while still protecting public health and safety." 
Harper says: "We are pursuing an ambitious global trade agenda, while at the same time ensuring enhanced access to the United States, our largest and most important trading partner. Together, these agreements represent the most significant step forward in Canada-US. cooperation since the North American Free Trade Agreement."  
Says Jay Timmons, president of the National Association of Manufacturers, "Manufacturers in the United States continue to face growing barriers and delays when shipping across the northern border. This is limiting our export growth and hurting job creation. Implementing new policies and making needed changes on the border will help streamline the shipment of goods across the border, allowing us to expand exports to help meet the goal of doubling exports by 2014."
To the hapless port operator, it seems that politics both ignores the real problem (ensuring that the HMT is used for port maintenance) while also trying to soft soap and waffle away a real point of dissention.