Placid management veneer at two major port systems is shaken
Goings-on at Virginia and Seattle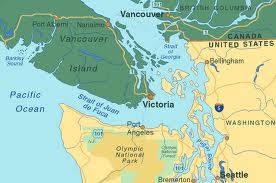 There are upheavals at two ports that have been considered among the most admired and efficient in the country. Seattle's CEO, Tay Yoshitani, is being scrutinized for taking on a directorship for 3PL group Expeditors, while Jerry Bridges has surprised the industry by leaving early as boss of Virginia Port Authority.
Yoshitani is said to be the highest-paid port boss in the country, although that is hard to quantify because of varying salary structures such as performance bonuses for extra tonnages and/or TEUs that some port commissions offer. Certainly, his $367,000 salary is not to be sneezed at – and the reason for such a big check is "to keep him occupied and interested in the job here," according to commissioner Rob Holland. According to news reports, Yoshitani stands to earn at least $230,000 from Expeditors.
The criticism stems from the possibility of "conflict of interest" in that he might be induced to cut Expeditors some slack when it comes to dishing out contracts for the port. His own contract allows him to take on directorships, but critics say this applies to non-profits. The grey area, which lawyers no doubt will be getting their teeth into, is whether there would be any worries if Yoshitani became a director of something completely unrelated to the maritime industry, such as a maker of baby garments.
At Virginia, Bridges is leaving by "mutual agreement" shortly after signing a six-year extension of his contract. Reading between the lines, it seems the volumes going through all the VPA's ports are falling short of pre-2008 recession levels, which the state apparently wanted Bridges to achieve. .
But it's probably more complicated than that. He oversaw the virtual takeover of the APM Terminals facility, which made the authority an owner-operator, a rare species in the US today. APM was never happy with that and has always looked at a revival of its operating role.
The result has been an offer to trump the VPA at its own game by leasing and operating all VPA terminals. Under state regulations, the offer has to be opened to rival bidders. They have jumped in and there is now a tedious game of deciding which is the best.
On top of this is the peculiar nature of the VPA and its subsidiary, Virginia International Terminals . Supposedly a private company, VIT's overall bosses are appointed by the VPA, which is in turn heavily under the control of the state government and governor. This arrangement has led to criticism that the whole structure is in a sort of Twilight Zone.