Gulf Coast States Hoping to See Green This St. Paddy's Day
The U.S. Minerals Management Service scheduled the next Gulf of Mexico Lease Sale for March 17, 2010.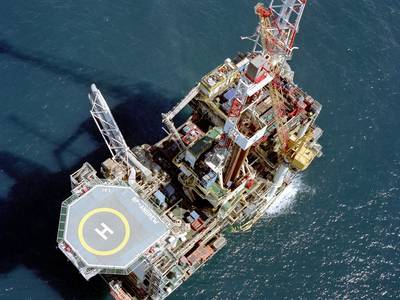 Offshore oil and gas pundits typically get a feel for the future of a region and the health of the industry by gauging interest and bid amounts during regular MMS lease sales. The next scheduled sale for the Gulf of Mexico is set for March 17, Secretary of the Interior Ken Salazar announced.
Lease Sale 213 for the Central Gulf of Mexico Planning Area offers about 6,800 unleased blocks covering more than 35.9 million acres off the coasts of Louisiana, Mississippi and Alabama. MMS estimates the area, which runs the gamut in depths between 10 feet and 11,200 feet, could produce up to 1.3 billion barrels of oil and 5.4 trillion cubic feet of gas.
The outcome of the sale will be watched closely by Gulf Coast oil and gas service companies, as interest in the region has been waning badly, especially in the shallow waters on the continental shelf. Deep-water interests have been buoyed by the massive investments made in the fields, but traditional exploration in shallow waters has dried up.
Another watchful eye will be cast on how industry reacts to revisions made by MMS officials to speed up the exploration and production process in deeper water. The now proposed revision would shorten lease times in blocks with depths ranging from 1,312 feet to 2,624 feet. For example, the lease term for these depths is currently eight years, but would change to five years. The five-year term would change back to eight years in leased areas where an exploratory well is drilled within the five-year window. Blocks in depths ranging from 2,624 feet to 5,249 feet would change from a 10-year initial lease to a seven-year term with the 10-year term kicking back in if wells are drilled within the initial seven-year term.
"This new approach to lease terms will better ensure that taxpayer resources are being developed in a timely manner," Salazar said.
The lease sale also benefits the coastal states that support the offshore industry through the Gulf of Mexico Energy Security Act of 2006, which allows coastal states to share 37.5 percent of all revenue from leases in that area. So far this year, Mississippi has earned a total of $6.54 million from federal revenues; Texas received $15.69 million; Alabama received $17.2 million and Louisiana received $29.57 million.
All monies needed during these tough economic times.