Expansion of Offshore Lease Sales Could Be Delayed by Obama Administration
Republican response to State of the Union Address urges action to expedite expansion of offshore drilling in U.S.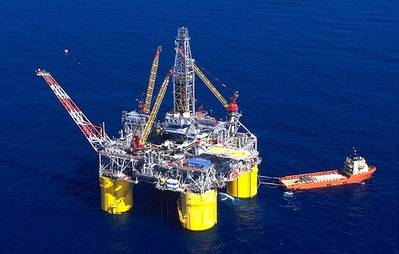 In a closed door meeting last week in Houston, Texas, Lars Herbst, the Minerals Management Service director for the Gulf of Mexico, told industry leaders there would be delays in plans to expand offshore drilling off the Atlantic coastline, specifically Virginia.
The unofficial announcement spurred Virginia's U.S. Senators to fire off letters urging the Obama Administration to carry out plans to lease about 3 million acres off the state's coast by the currently scheduled 2011. Herbst told the group the delay could cause the program to go into 2012 and the department could decide against the plan, which came about when the Bush Administration lifted the moratorium on additional offshore exploration in 2008.
Virginia Governor Bob McDonnell, who delivered the Republican's response to Pres. Obama's State of the Union Address, asked Interior Secretary Ken Salazar last month to hold the lease sale as planned in 2011. During McDonnell's response Wednesday night, he said the White House was slowing efforts to expand offshore exploration.
The White House energy plan, or lack thereof, has been the talk of the marine and offshore industries for the last year. Industry execs continue to deal with many variables and unknowns when it comes to where traditional energy exploration is on the President's priority list. Cap and Trade proposals and other climate change legislation have kept many companies waiting on the sideline when it comes to exploration and production budgets. Many are just looking for answers as to where the White House will go one or another so they can move on.
Fortunately, many of the larger marine and drilling companies along the Gulf Coast have significant overseas operations and the major players are continuing near record investments to tap new reserves despite the economic climate.
Peter Voser, Royal Dutch Shell's CEO, told the World Economic Forum in Davos, Switzerland, today that the company "needs to keep investing throughout the cycle" in its search new oil and gas reserves. Shell previously released plans to spend $28 billion this year in its E&P budget. Voser said the company plans to increase production from existing reserves through 2020 by starting new projects to pump an additional 1 million barrels per day.
Domestic industry executives hope there is a political climate in the United States that can attract at least some of that investment into federal waters.